Vintage Danish chest of drawers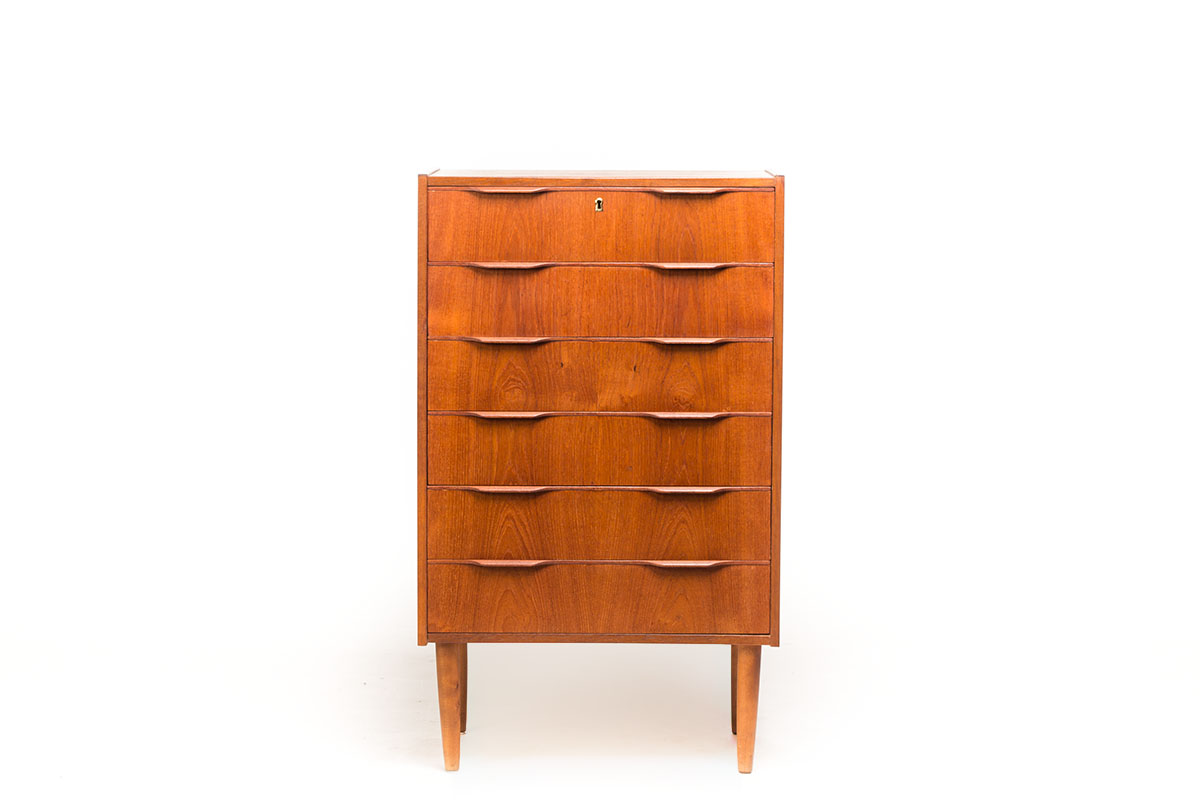 Leuke vintage Deense ladekast in een fijne tussenmaat.
Deze ladekast met mooi vormgegeven dubbele greepjes en taps toelopende pootjes verkeert in een zeer goede staat zonder vlekken of beschadigingen met enkele lichte sporen van gebruik.
Het teakfineer heeft een fraaie tekening en de kast is afgewerkt met massieve randjes. De laden zijn gemaakt met zwaluwstaartverbindingen.
Er zijn veel kleine Deense ladekastjes en er zijn grote Deense ladekastjes, dit is een mooi tussenin maatje die je niet vaak tegenkomt.
Afmetingen:
63 cm breed, 39 cm diep en 104 cm hoog
De prijs van deze mooie ladekast is 450 euro.
This Danish teak chest of drawers with nicely shaped double pulls and tapered legs is in a very good condition with small signs of use.
The teak veneer has nice greatpatterns and the drawers are made with dovetail-joints.
There are small chest of drawers and there are large chest of drawers, this example has a in between size which you don't see often.
Dimensions:
63 cm wide, 39 cm deep, 104 cm high.
The price of this Danish chest of drawers is 450 euro.