Vintage Danish planter (*sold)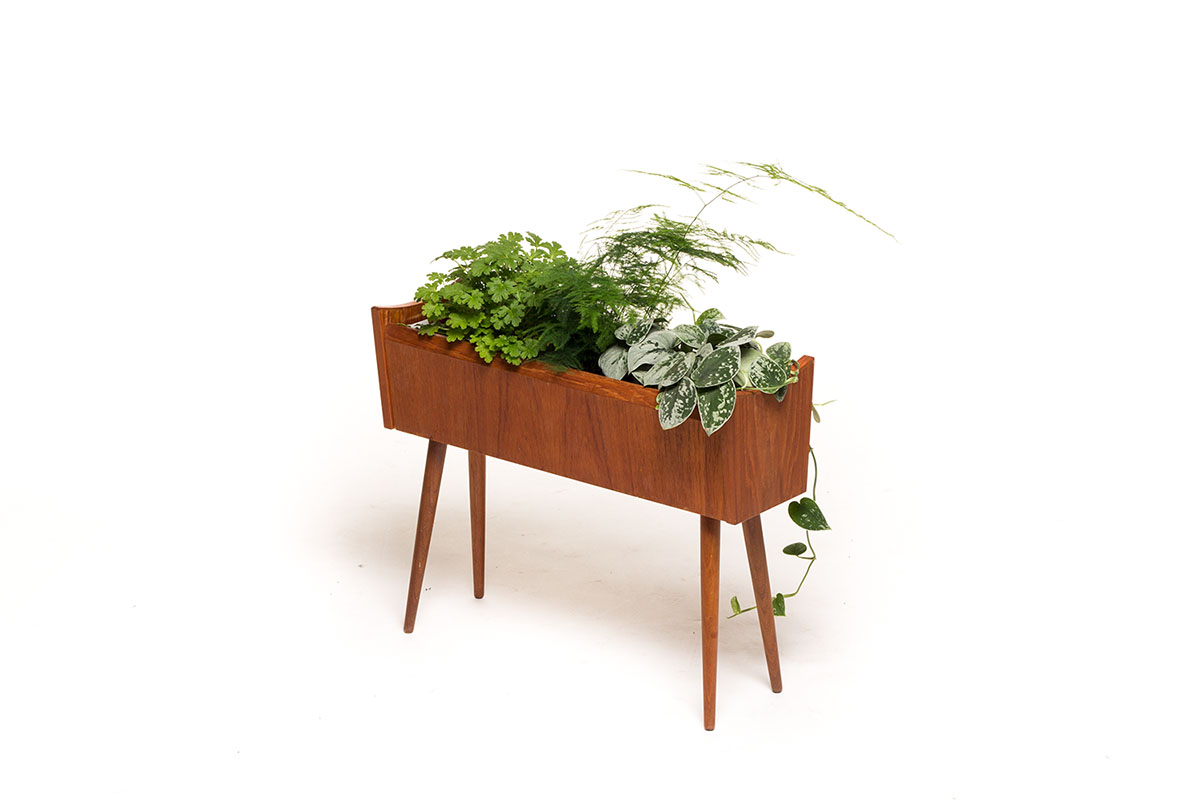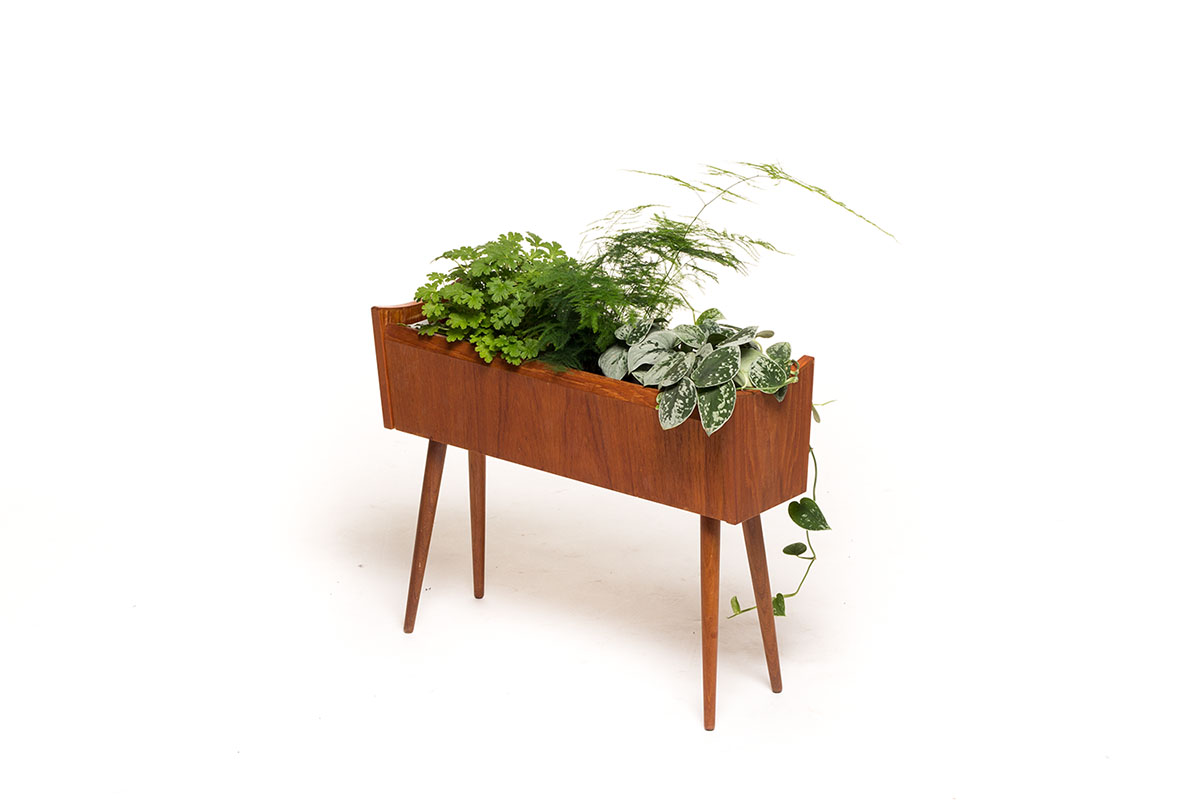 Ook toe aan beetje "urban jungle" in je interieur? Blijkbaar is dat toch iets van alle tijden.
Deze Deense plantenbak (is daar een leuker Nederlands woord voor te bedenken) biedt plaats aan je groene plantjes en laat ze in stijl tot hun recht komen.
Deze "plant stand" is gemaakt van teak en staat op taps toelopende pootjes. Binnenin zit een moderne witte plastic plantenbak die netjes onder randjes van de buitenkant valt.
Afmetingen:
65 cm lang, 50 cm hoog en 20 cm diep.
Sold
Need to add some "urban jungle" to your interior? Check out this mid century modern Danish planter in teak.
It sits on tapered legs and is in a good vintage condition. The inside is replaced with a modern white plastic insert.
Dimensions:
65 cm long, 50 cm high and 20 cm deep.
Sold