Cadovius RS25 Flowerlamp in copper (sold)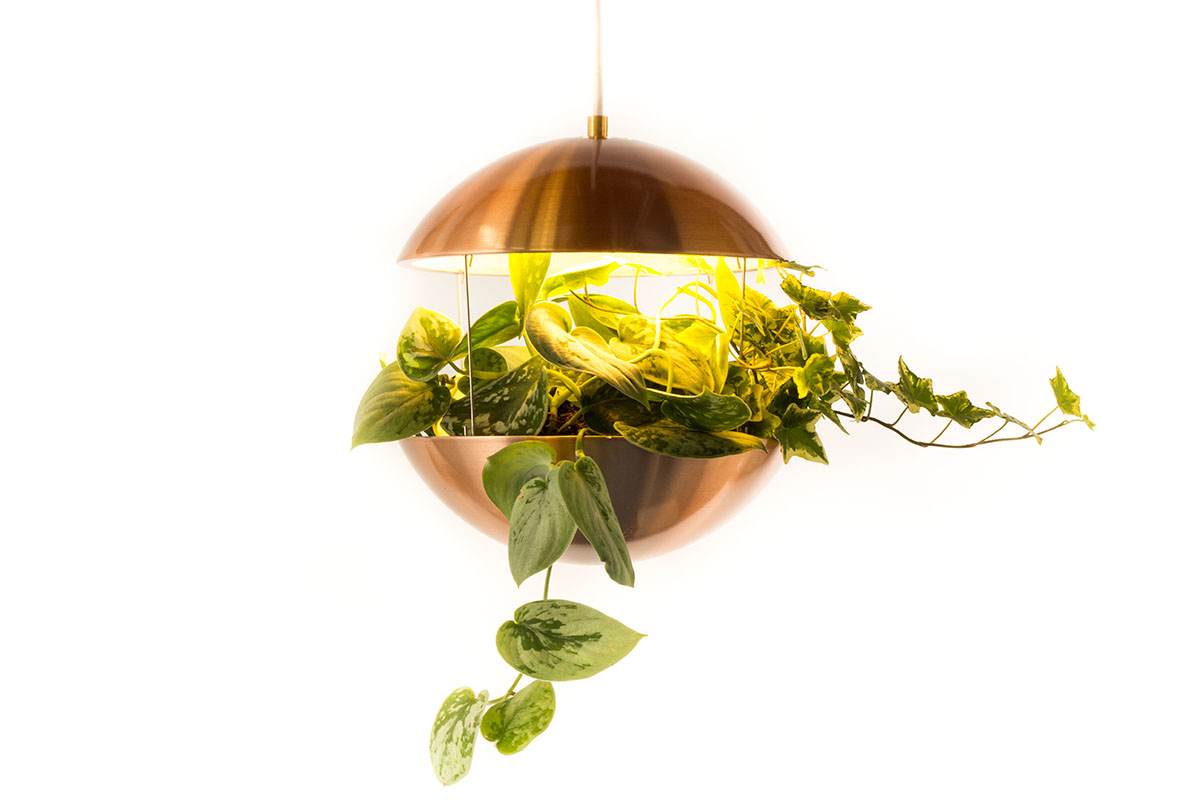 Cadovius ontwierp niet alleen de bekende wandsystemen, maar ook een leuke Flower lamp, om de Deense look compleet te maken. Deze zeldzame lamp werd door Cadovius ontworpen in 1968 en geproduceerd door HF Belysning voor Royal System.
De lamp is samengesteld uit twee aluminium schalen met een chique koperen coating. De onderste schaal biedt ruimte voor een plant en de bovenste schaal bevat een lampje. Het geheel vormt de perfecte combi om je huis urban jungle proof te maken.
De lamp verkeert in goede vintage conditie, zonder deuken. Op een schaal zit een putje waar de coating weg is (zie foto) en verder hebben de schalen wat kleine krasjes, maar dat valt weg als de lamp hangt. De lamp is voorzien van een nieuw wit stoffen snoer. De lamp is gelabeld door H.F. Belysning.
De diameter van de lamp is 23 centimeter en de hoogte is 25 cm.
Sold.
Cadovius not only designed the famous wall systems, but also a nice Flower lamp, to complete the Danish look. This rare lamp was designed by Cadovius in 1968 and produced by HF Belysning for Royal System.
The lamp is composed of two aluminum shells with a classy copper coating. The lower shell provides space for a plant, and the upper shell comprises the lightbulb. The perfect combination to make your house urban jungle proof.
The lamp is in a good vintage condition, without dents. On one scale is a small pit where the coating is gone (see photo) and there are some small scratches, nothing to worry about while you won't see it when the lamp hangs. The lamp is rewired with a new white fabric cord. The lamp is labeled by H.F. Belysning.
The diameter of the lamp is 23 cm and the height is 25 cm.
The price of this lamp is 425 euros.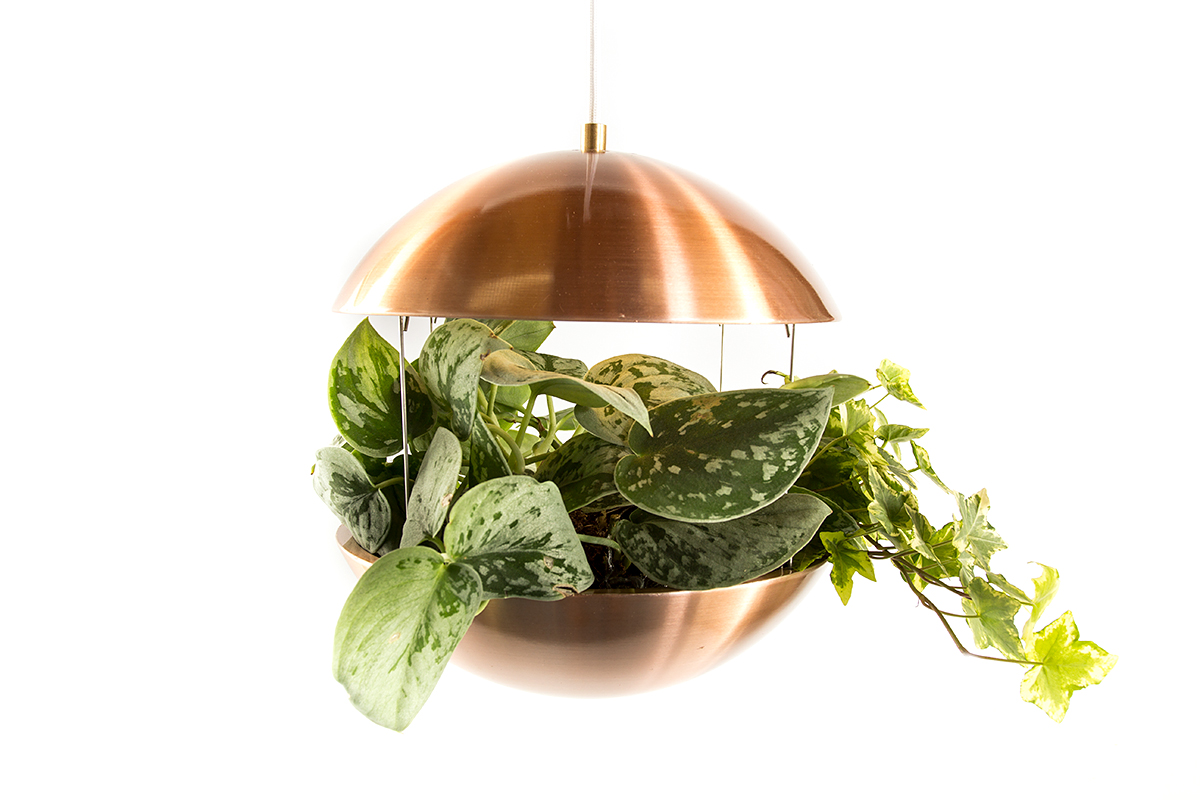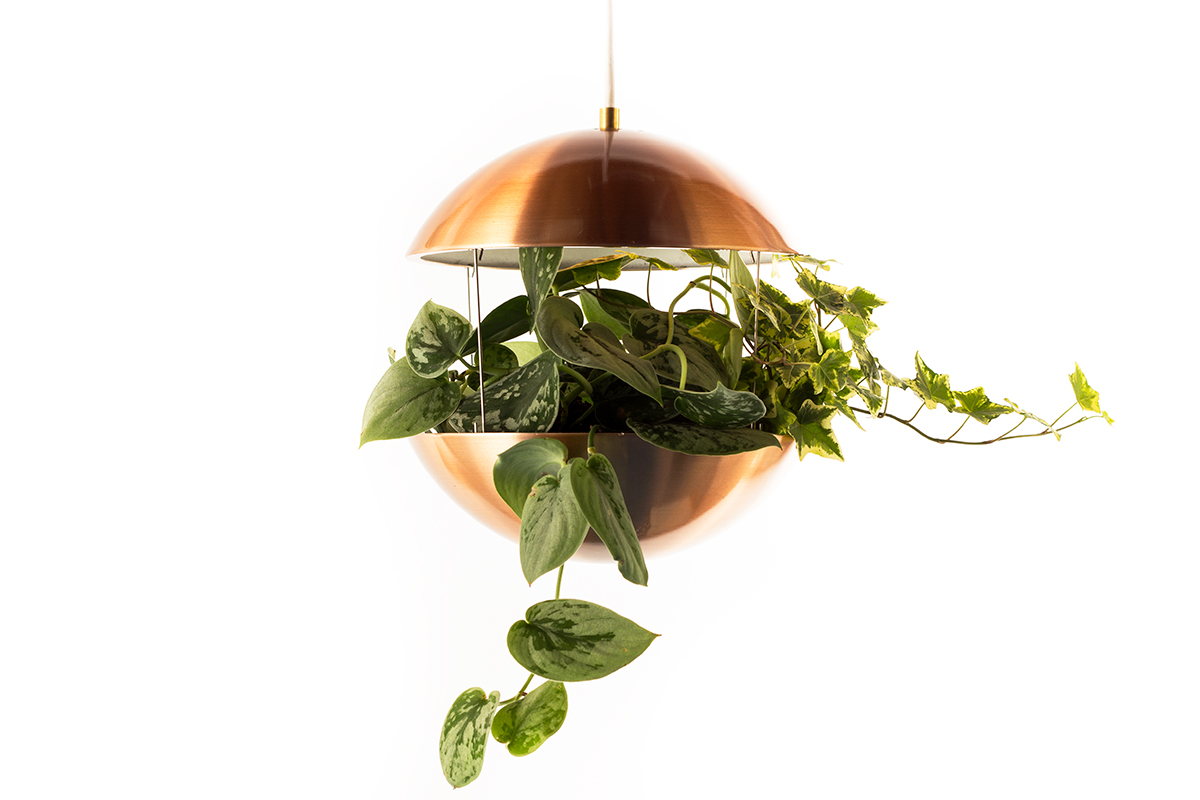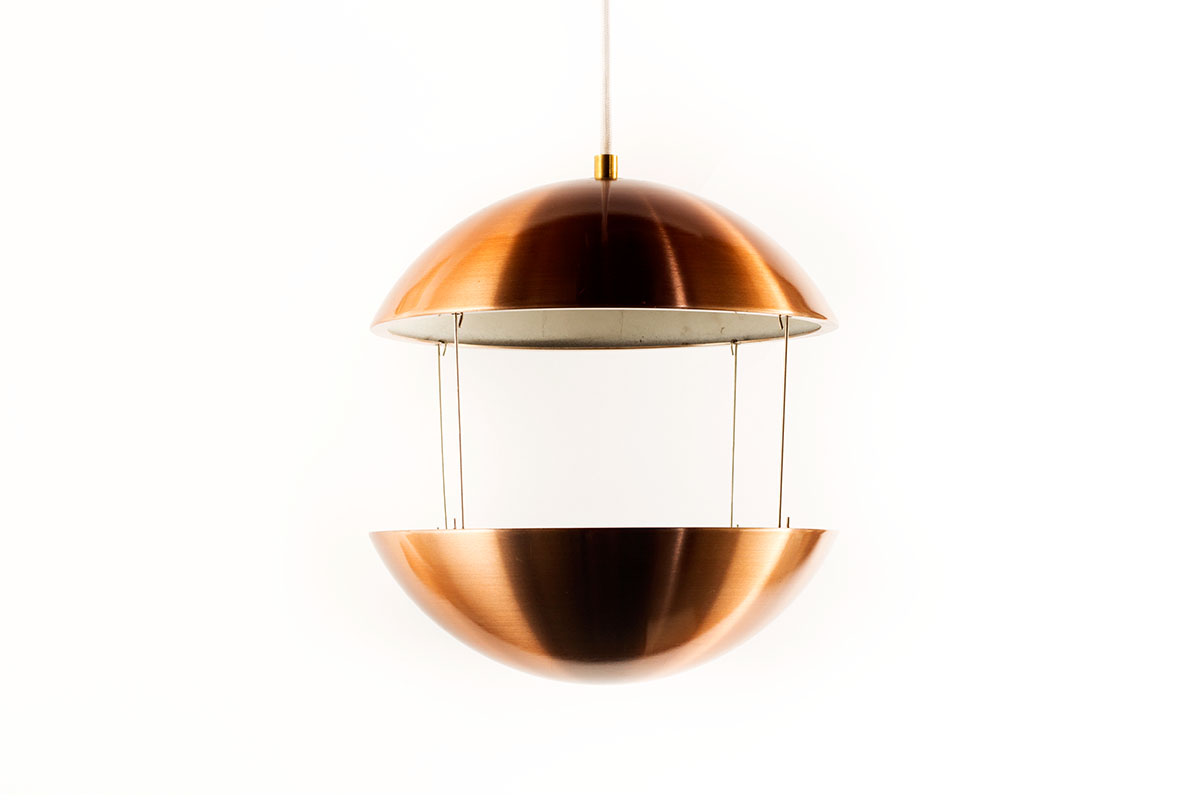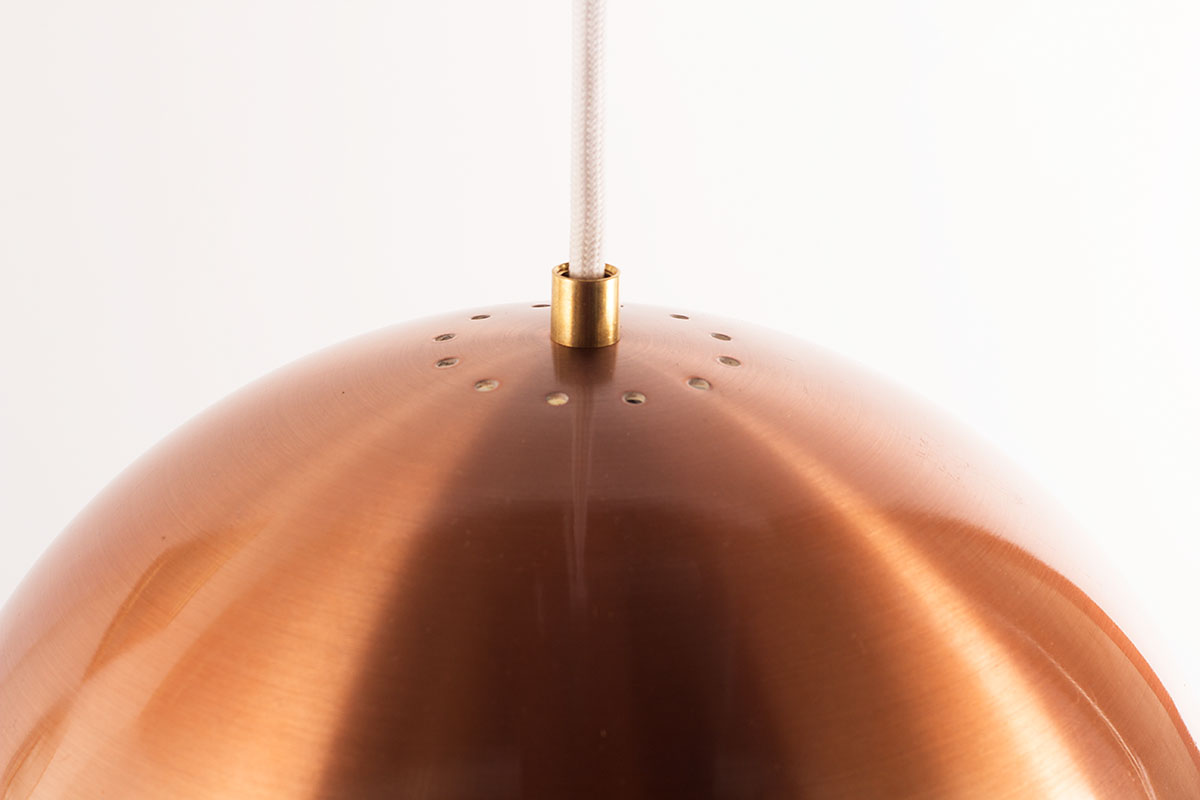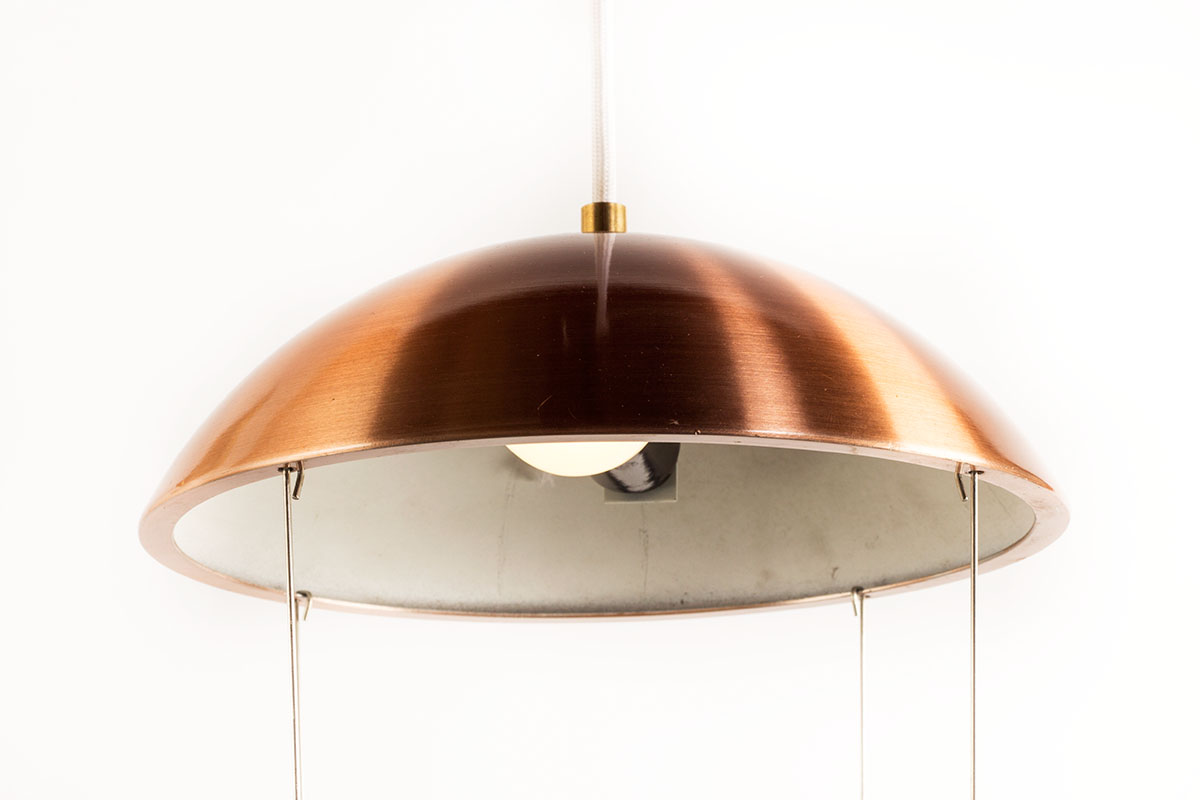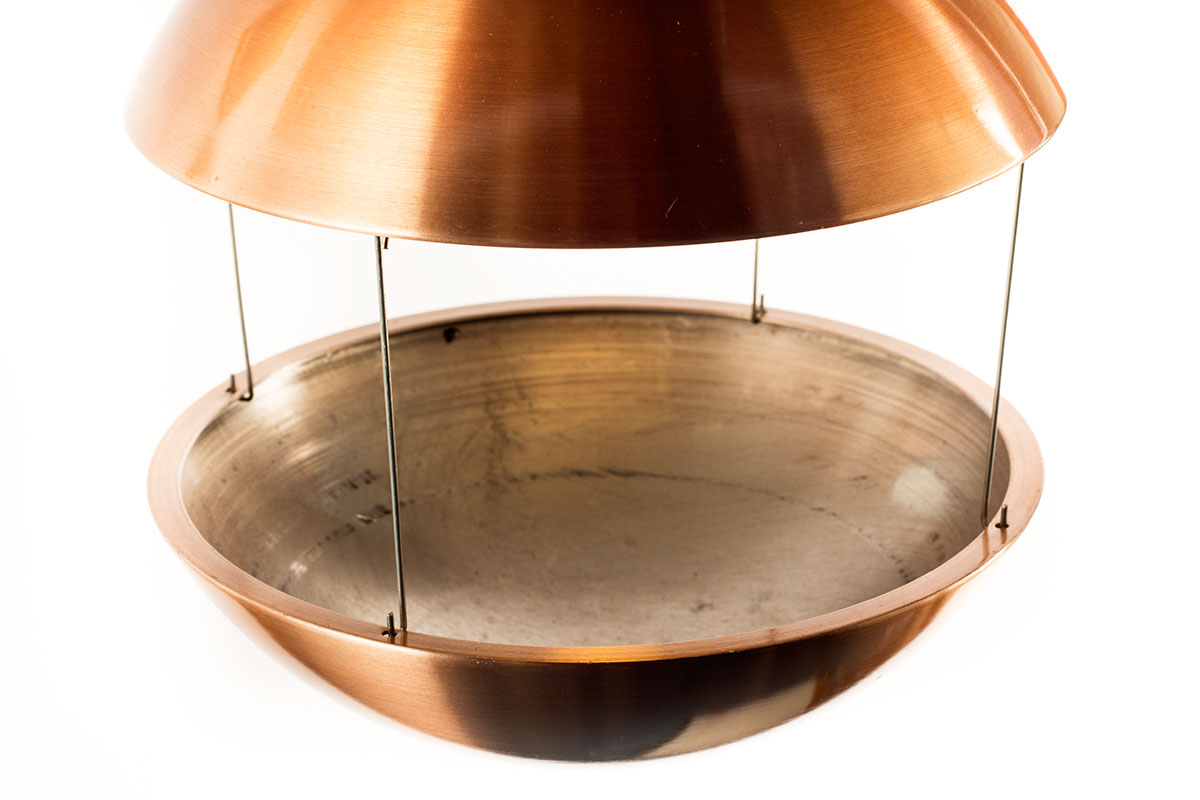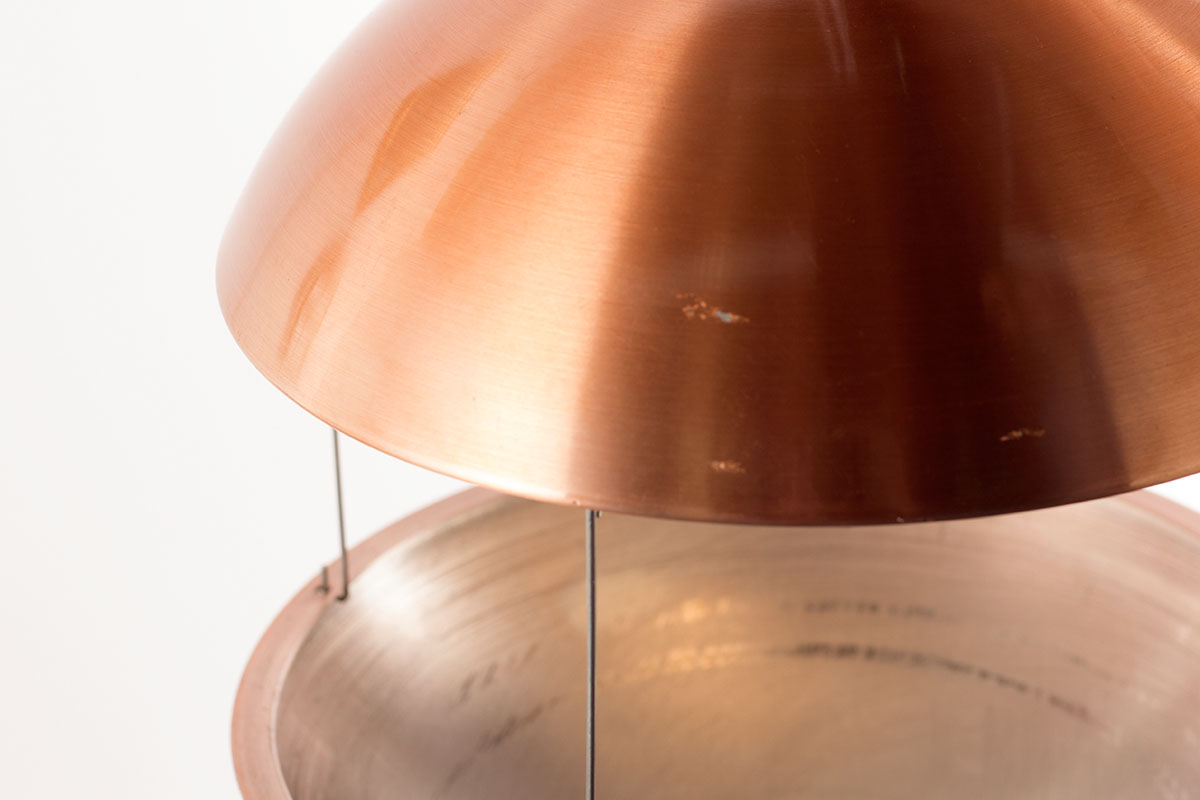 In cooperation with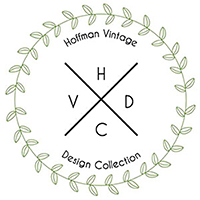 Heb je interesse in deze leuke Flowerlamp, vul het onderstaande contactformulier even in en dan nemen we contact met je op.
Are you interested in this Flowerlamp, fill in the contact form below and we will get back to you.