Floating vintage modernist sideboard "Horst Bruning" = Wim Wilson (sold)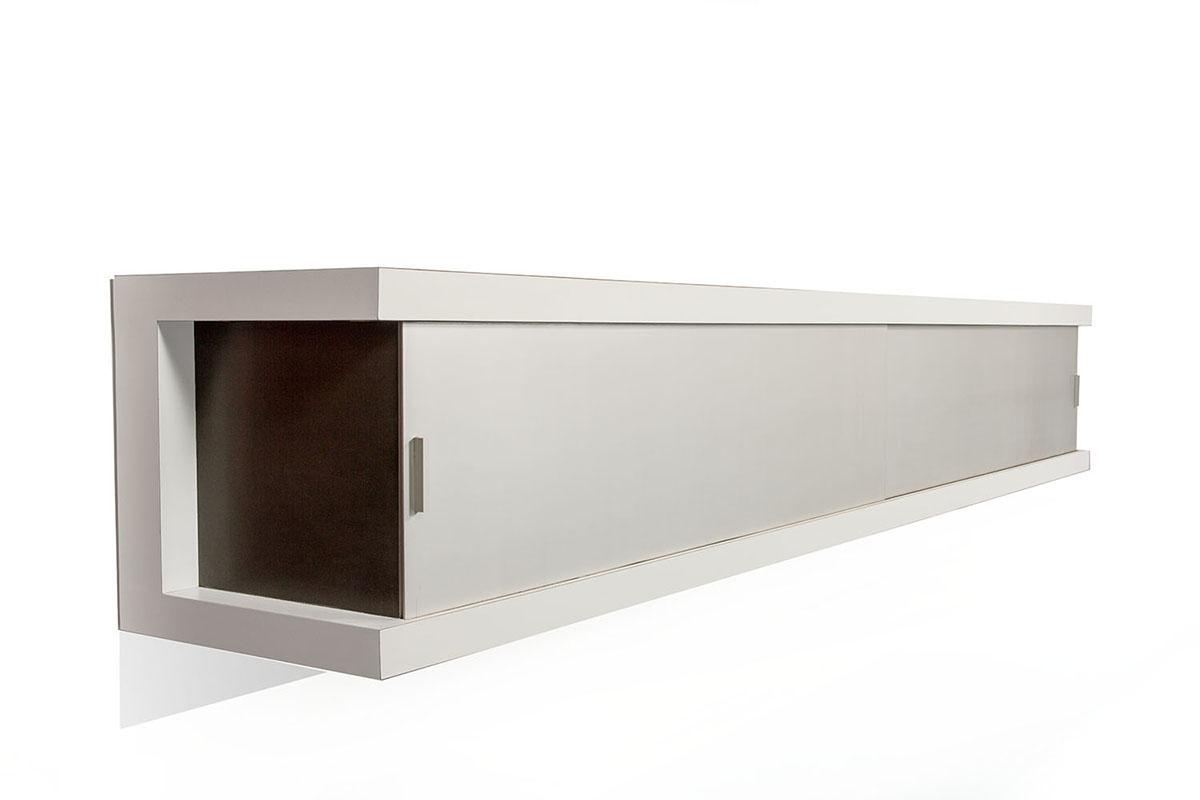 Zeer bijzonder en lang zwevend D242 dressoir ontworpen door Wim Wilson voor Castelijn in 1964.
Het dressoir heeft twee grote geborsteld aluminium schuifdeuren met daarachter 3 laden en legplanken. Het witte laminaat is nog erg netjes en het dressoir heeft geen noemenswaardige beschadigingen, twee minieme putjes op het bovenblad en de binnenkant van de deur heeft wat lichte beschadigingen gemaakt aan een frontje van een lade.
Dit strakke minimalistische ontwerp wordt bij diverse vintage dealers toegeschreven aan Horst Bruning die een vergelijkbaar dressoir ontwierp in 1967 of 1968 voor Behr, maar die heeft gewoon heel goed naar het ontwerp van Wim Wilson gekeken. Deze kast met de verdiepte zijkanten vind ik persoonlijk mooier.
De afmetingen zijn imposant.
Het dressoir heeft een lengte van 3 meter en is 48 cm diep en is 48 cm hoog.
SoldBeautiful vintage floating sideboard designed by Wim Wilson in 1964 for Castelijn. This modernist sideboard with its large brushed aluminium doors which hide 3 drawers and shelves is often attributed to Horst Bruning. Bruning designed a very similar sideboard in 1967 or 1968 but there are a couple of differences. The Wim Wilson sideboard has a recessed side in a different color and the doorhandles are in the middle.
The sideboard is in a very good and clean condition with some very small usermarks on the white hpl veneer.
The size is impressive.
It is 3 meters long, 48 cm high and 48 cm deep.
Sold