Iconic early "Bachelor chair" by Verner Panton (sold)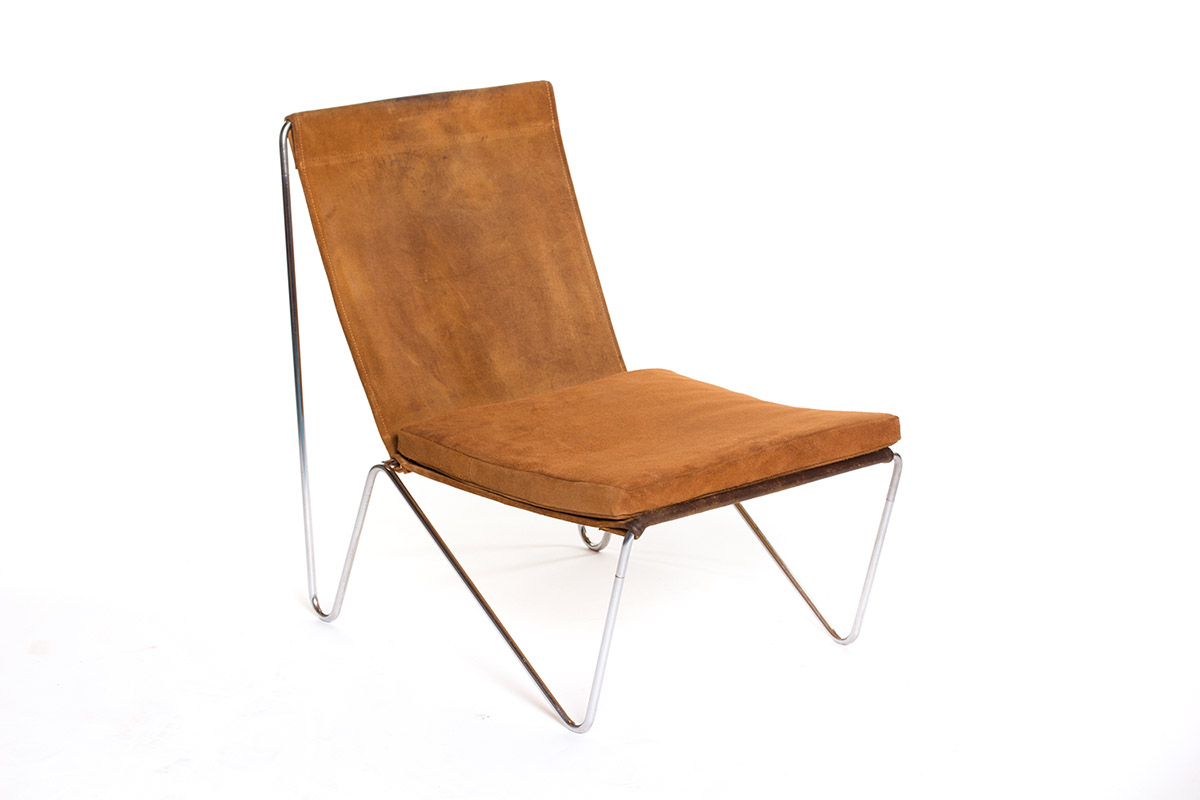 Deze bijzondere "Bachelor chair" werd in 1953 ontworpen door de Deense ontwerper Verner Panton en werd geproduceerd door Fritz Hansen.
De suede zitting is nog helemaal origineel en heeft een mooi patina. Het kussen is vernieuwd omdat het oude dusdanig was versleten dat het niet meer bruikbaar was.
Het frame heeft fraaie strakke lijnen en het is een van de eerste ontwerpen van Panton en een echte designklassieker.
Het leer van de zitting is nog heel en stevig, de bovenste naad is opnieuw gestikt door onze stoffeerder omdat een stuk van het oude garen was losgegaan.
Het frame is in een nette staat met lichte sporen van oxidatie maar het is nog erg netjes.
Afmetingen: 52 cm breed, 63 cm diep, 74 cm hoog
Sold
Beautiful vintage Bachelor Chair designed by the well known Danish designer Verner Panton and produced by Fritz Hansen. This is a early versions with the original suede leather seat, the cushion has been re-upholstered because the old one was worn and not usable anymore.
The frame with its straight and rounded lines is in a good and clean condition with very light signs of old oxidation. The stitching on the top of the suede sling has been renewed by our upholsterer because part of the old stitching was torn. The suede leather is all intact and has a beautiful patina.
Dimensions: 52 wide, 63 cm deep and 74 cm high.
Sold
Interested? fill in the contact form below and we will get back to you.