Jan van der Togt krukje voor Tomado (sold)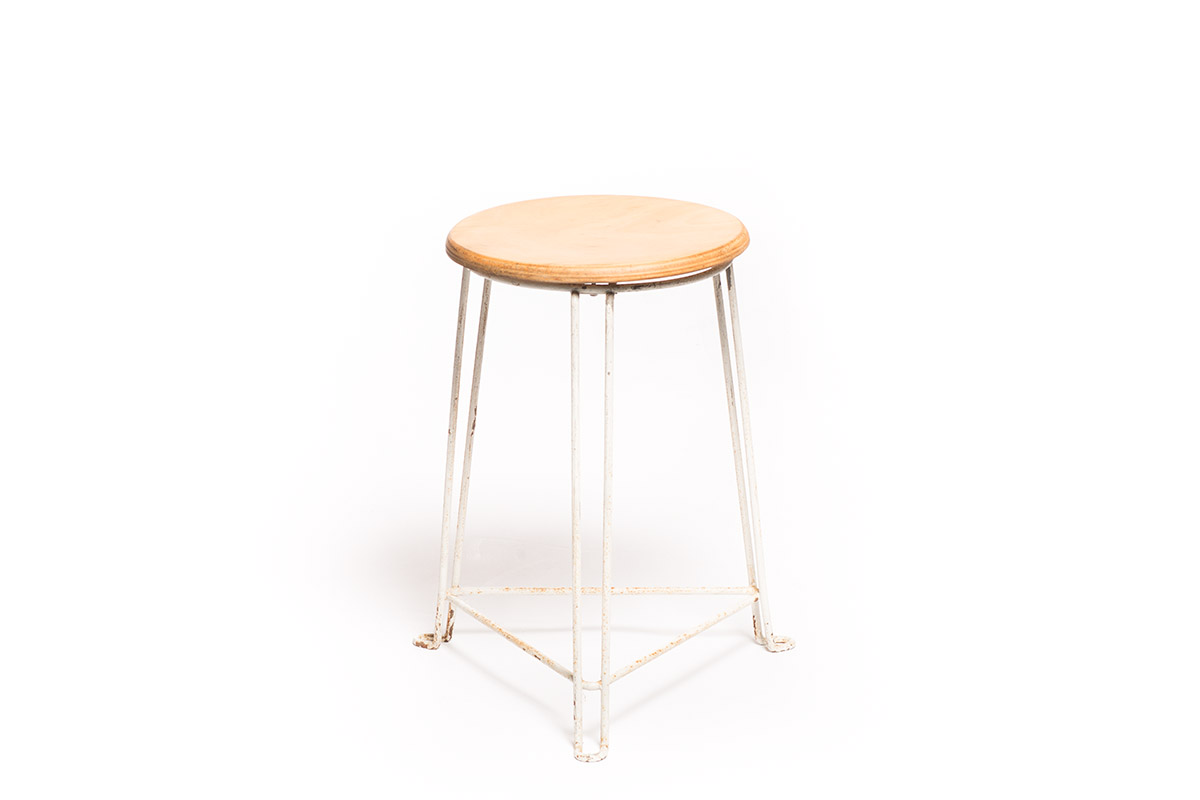 Vintage Tomado krukje ontworpen door Jan van der Togt.
Het krukje heeft een lichte houten zitting welke in een nette staat verkeert, het onderstel is wit en de roest komt er doorheen, hier en daar is de lak weg. Het krukje laat dus duidelijk zijn leeftijd zien. Opnieuw lakken kan altijd natuurlijk, maar zo heeft het krukje ook een fijne uitstraling.
Afmetingen:
50 cm hoog, 30 cm diameter.
Sold
Vintage stool designed by Jan van der Togt for Tomado Holland. With a light wooden seat and a white laquered metal frame. The seat is in a nice and clean condition, the frame is rusty and some pieces of the white paint are worn off. It can be repainted but we think its charming the way it is now, showing off its age.
Dimensions:
50 cm high, 30 cm in diameter.
Sold