Pastoe Amsterdam kasten door Aldo van den Nieuwelaar (*sold)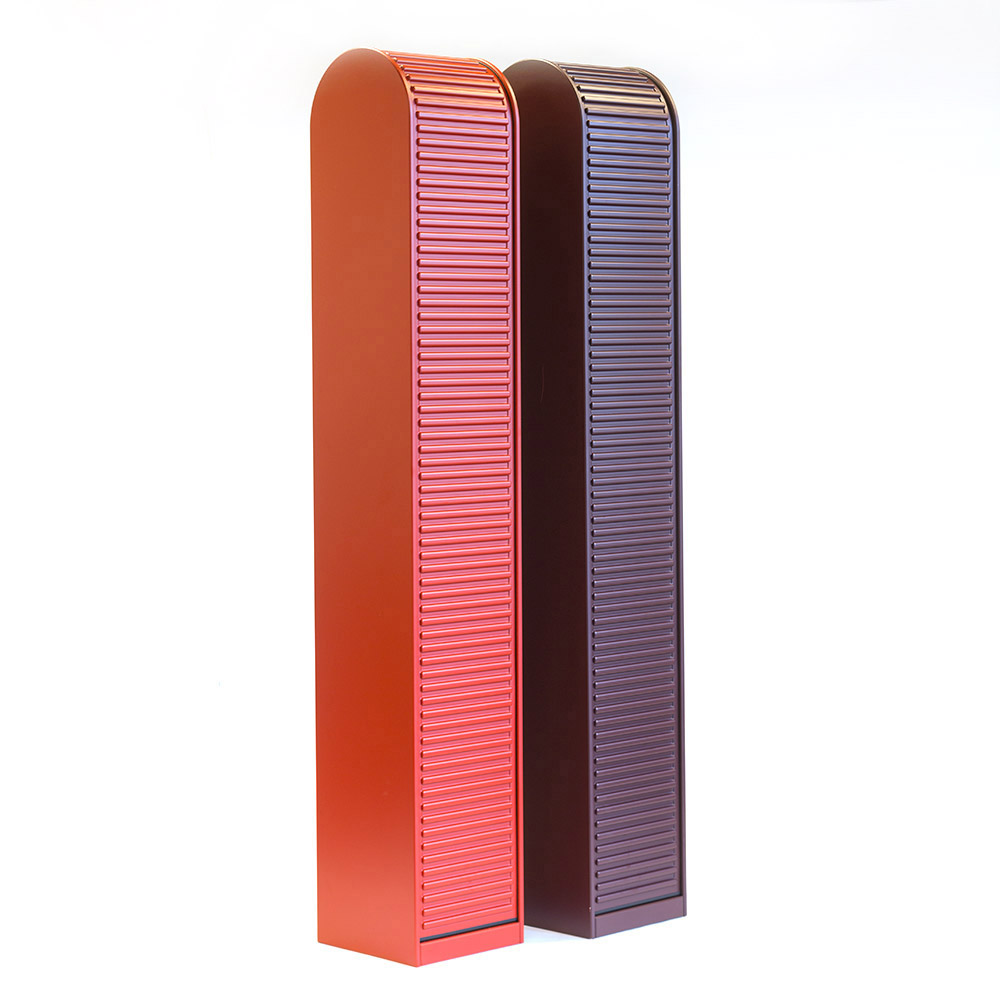 Leuke set van twee Pastoe Amsterdammer kasten ontworpen door Aldo van den Nieuwelaar. Deze designklassiekers in de kleuren plum en tomato zijn door hun hoge en ranke verschijning een lust voor het oog en zijn praktische opbergers met 6 planken in de kast waarvan er 4 in hoogte verstelbaar zijn.
De kasten verkeren in een goede nette staat, de roldeuren lopen soepel en zijn zonder scheuren of barsten. De plum kleurige kast heeft een iets grotere kras in de zijkant zitten, de tomato kleurige kast heeft wat lichte krasjes onderaan (zie detailsfoto's). Als ze tegen elkaar aan staan zie je het niet en er zijn eventueel potjes met dezelfde lak verkrijgbaar bij Pastoe om het bij te stippen. Deze kasten zijn al behoorlijk oud en mogen best iets hebben.
Afmetingen: 220 cm hoog, 37 cm breed en 37 cm diep.
Let op, ivm gewicht en grootte alleen afhalen in Rotterdam, of zelf transport, verpakking en mankracht regelen.