Set of 2 vintage Danish large geometrical pendants Louis Poulsen
Bijzondere set van twee grote vintage industriële Deense witte geometrische hanglampen geproduceerd door Louis Poulsen. Deze lampen komen uit een groot Deens warenhuis in Aarhus wat werd gerenoveerd.
Ze zijn fraai vormgegeven en geven zeer sfeervol licht, perfect voor in een wat groter huis of loft
Er zitten wat sporen van gebruik op maar ze zien er gewoon netjes uit gezien de leeftijd.
De kleur is wit, net niet spierwit maar zeker niet creme.
Afmetingen: 24 hoog, 43 cm in het vierkant.
De prijs voor de set is 495 euro.
Very nice and rare large white Danish industrial geometrical pendants by Louis Poulsen. These lamps spend most of their live in a large warehouse in Aarhus which was renovated some time ago. The lamps are quit large and give a nice atmospheric light, perfect for in a larger house or loft. There are some signs of age and use, but they look very good.
The lamps are white, not beige or off white.
Dimensions: 24 cm high, 43 cm wide, 43 cm deep.
The price for the set is 495 euro.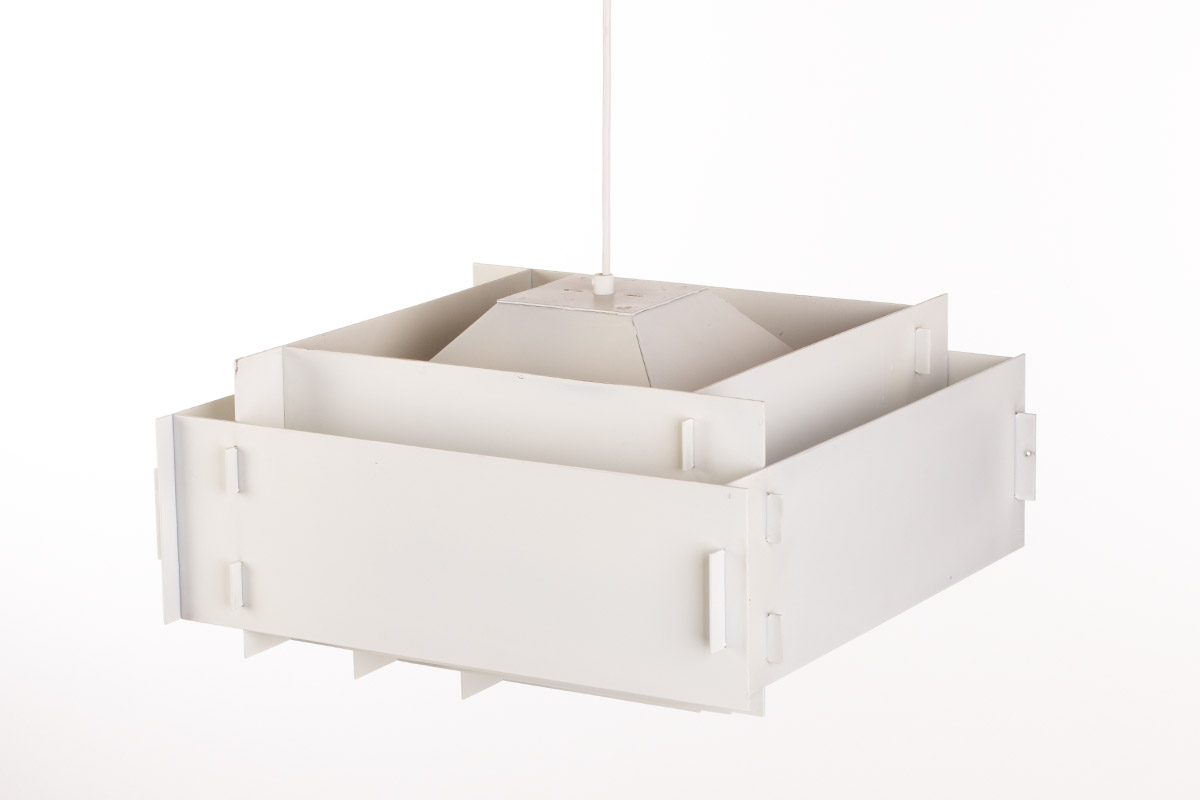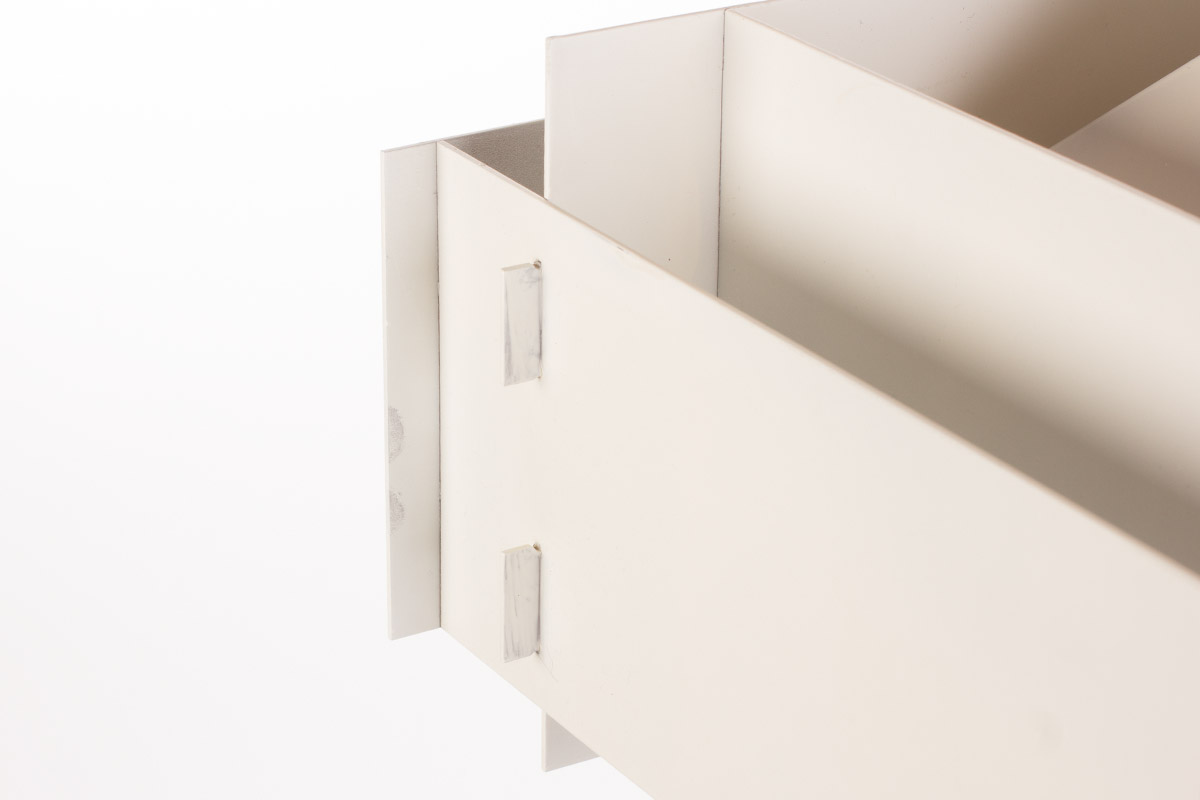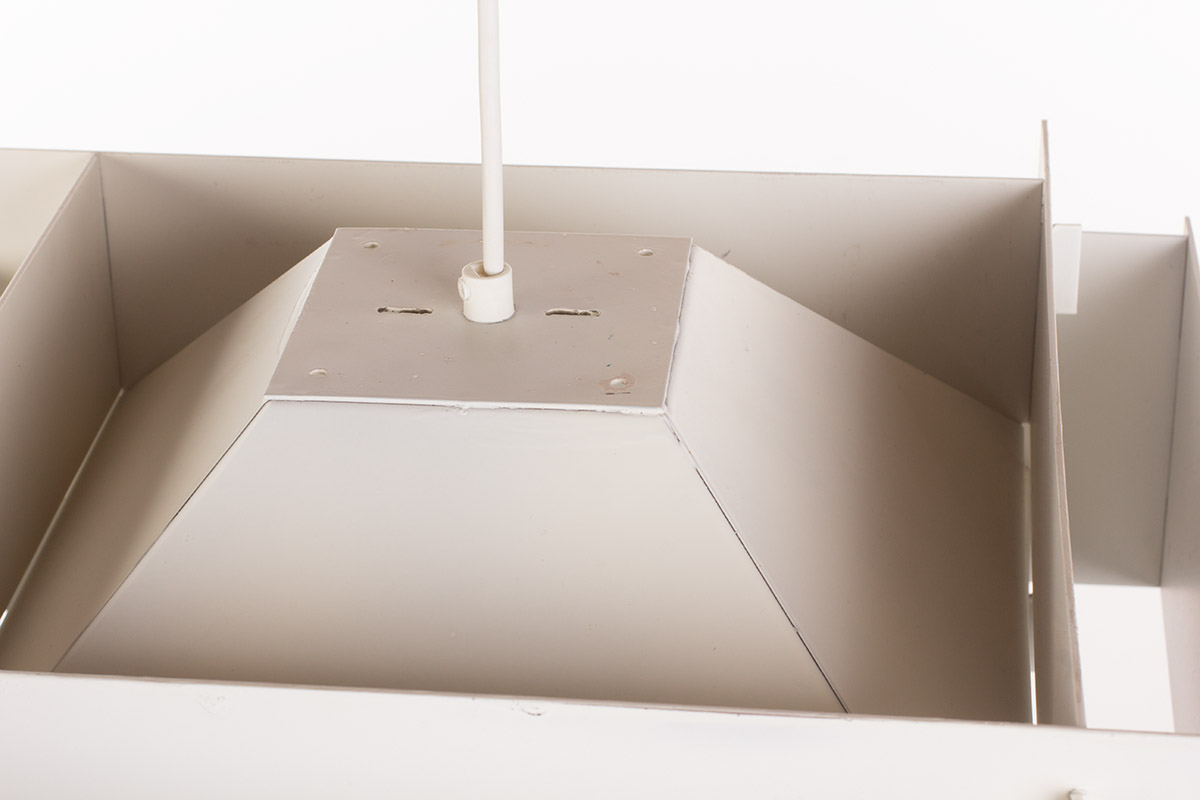 Interested? fill in the contact form below and we will get back to you.