Set of Jo Hammerborg Alfa wall lamps (sold)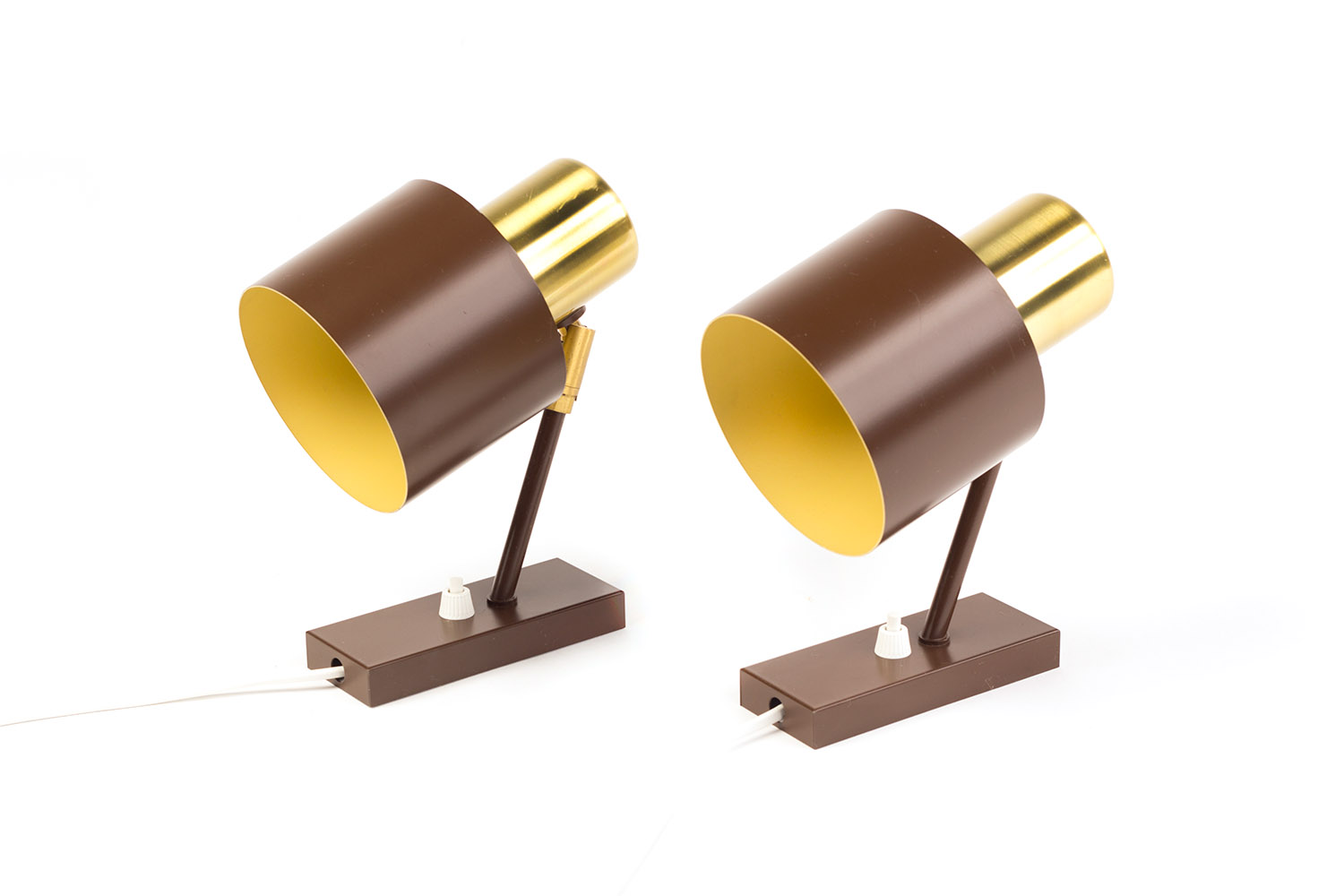 Deze stijlvolle set vintage Alfa wandlampen is ontworpen door Jo Hammerborg voor de Deense lampenproducent Fog & Mørup. De lampjes hebben een bruin kapje met een gele binnenkant en mooie messing details en creëren hiermee een klassieke uitstraling. De set kan goed dienen als bedlampjes of als leeslampjes naast een bank.
De set is zeer nette staat en de lichtknopjes en snoeren zijn vervangen.
Sold
This nice and bright set of vintage Alfa wall lamps was designed in the sixties by Jo Hammerborg for Fog & Morup. They're composed of brass and brown metal and a yellow inside, creating a beautiful classic look and can be used as bedside lamps or as reading lamps next to the sofa.
This set is in a very good and clean condition. The light buttons and wires have been renewed.
Dimensions: height 15 cm, diameter 11 cm, depth 23 cm (from the wall).
Sold.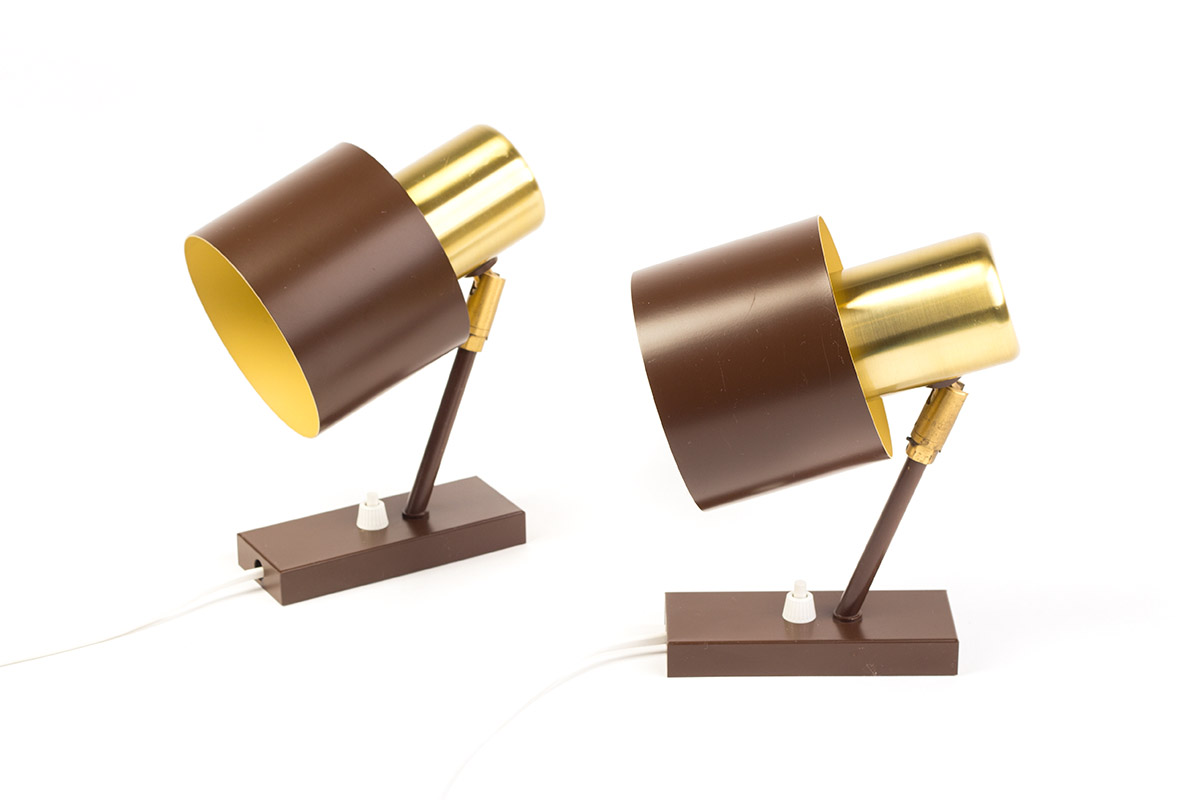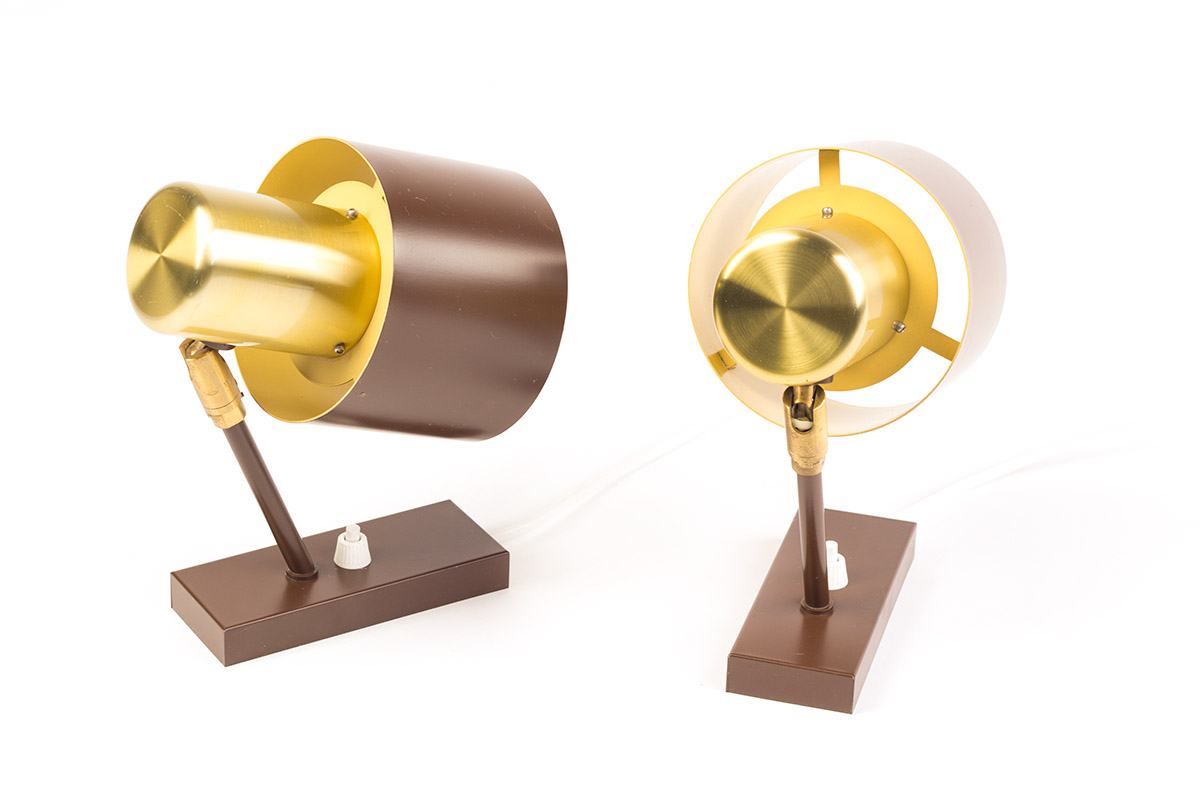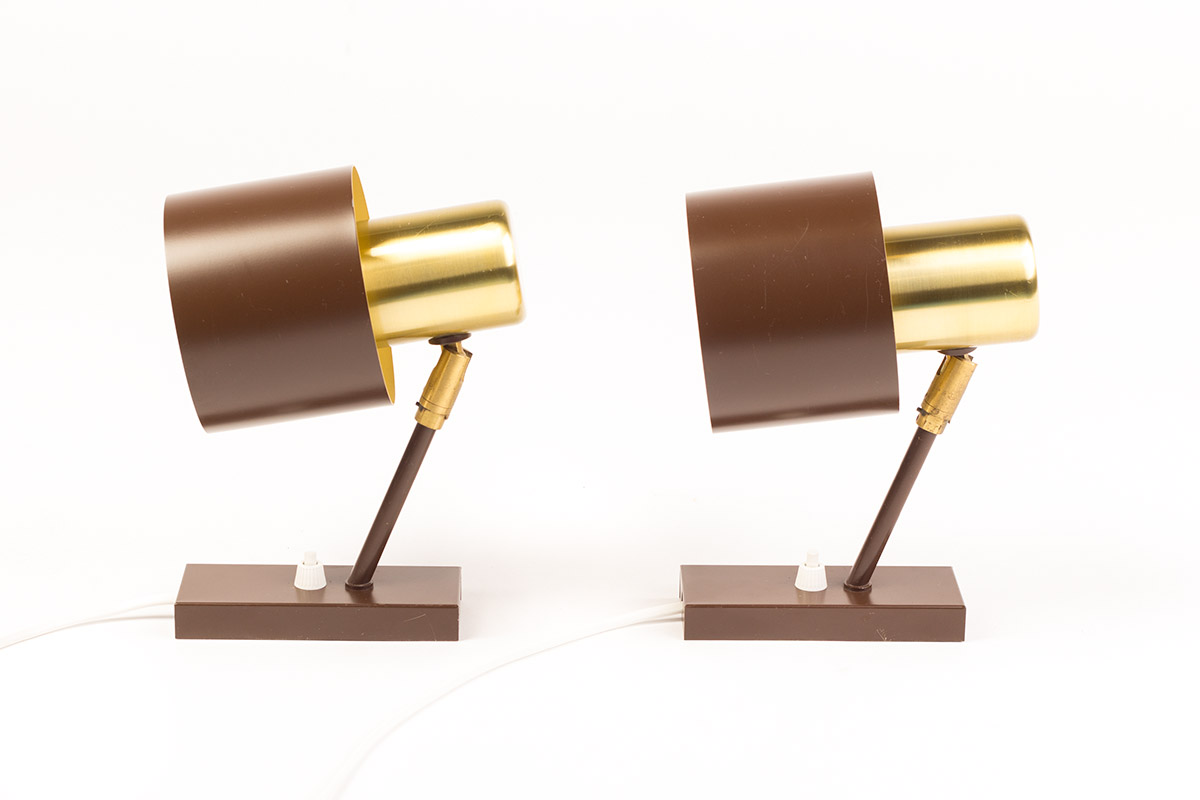 In cooperation with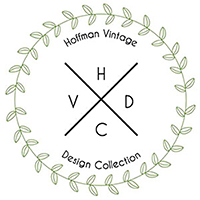 Interested? fill in the contact form below and we will get back to you.