Set of two Stilnovo sconces by Bruno Gatta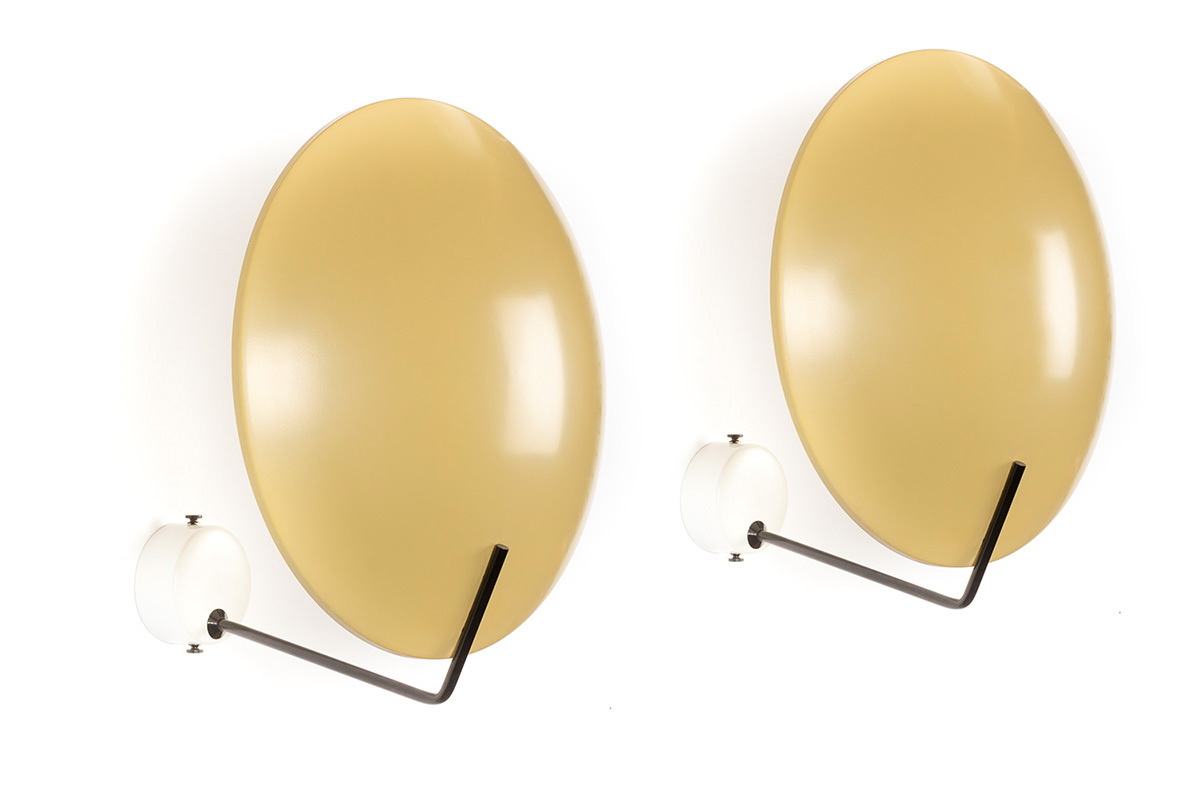 Deze mooie zeldzame vintage lampen model 232 werden in 1954 ontworpen door Bruno Gatta voor Stilnovo Italy. Ze zijn te gebruiken als plafondlamp of als wandlamp, met een aparte bevestiging wordt de lamp "blind" bevestigd. Het zijn elegante oker kleurige (originele kleur en lak) lampen met zwarte en witte details die warm indirect licht geven.
De lampen verkeren in een zeer nette staat met minimale sporen van gebruik.
Afmetingen (als wandlamp): 46 cm hoog, 41 cm doorsnede, 36 cm diepte.
Prijs van deze set Italiaanse lampen is 1850 euro.
Beautiful and rare Stilnovo lamps designed by Bruno Gatta in 1954.
They can be used as a ceiling lamp or as a wall lamp. The ocher and black and white color setting is very modern and the lamps produce a very nice subtle indirect light. 
The lamps are in a very good and clean condition with its original lacquer.
Dimensions (used as wall lamp): 46 cm high, 41 cm wide, 36 cm depth.
Price of these Italian design sconces is 1850 euro.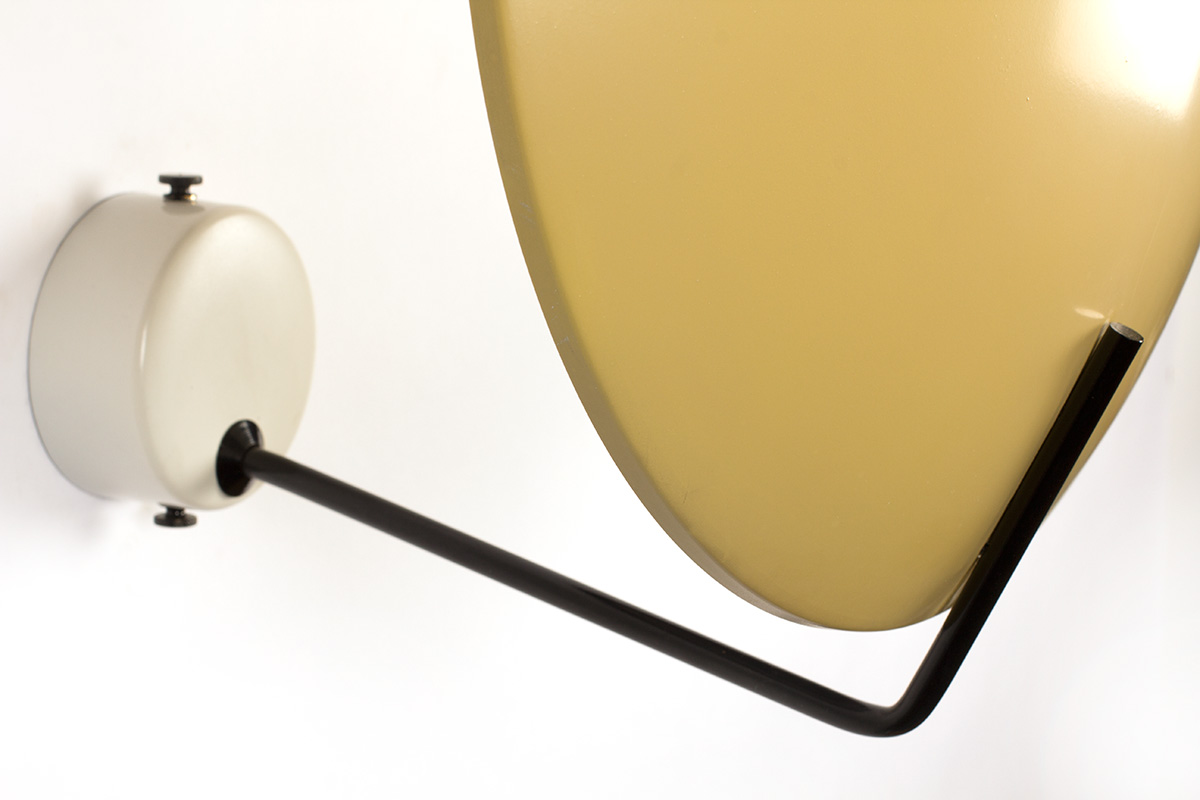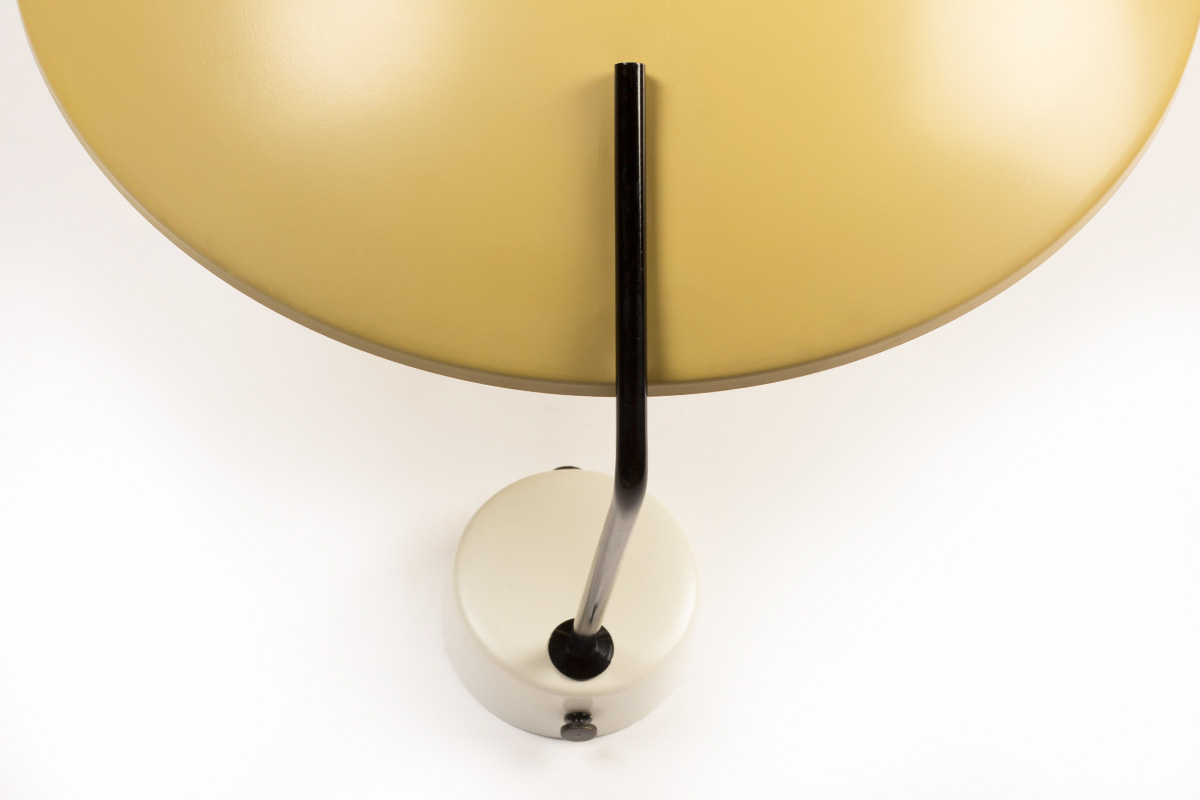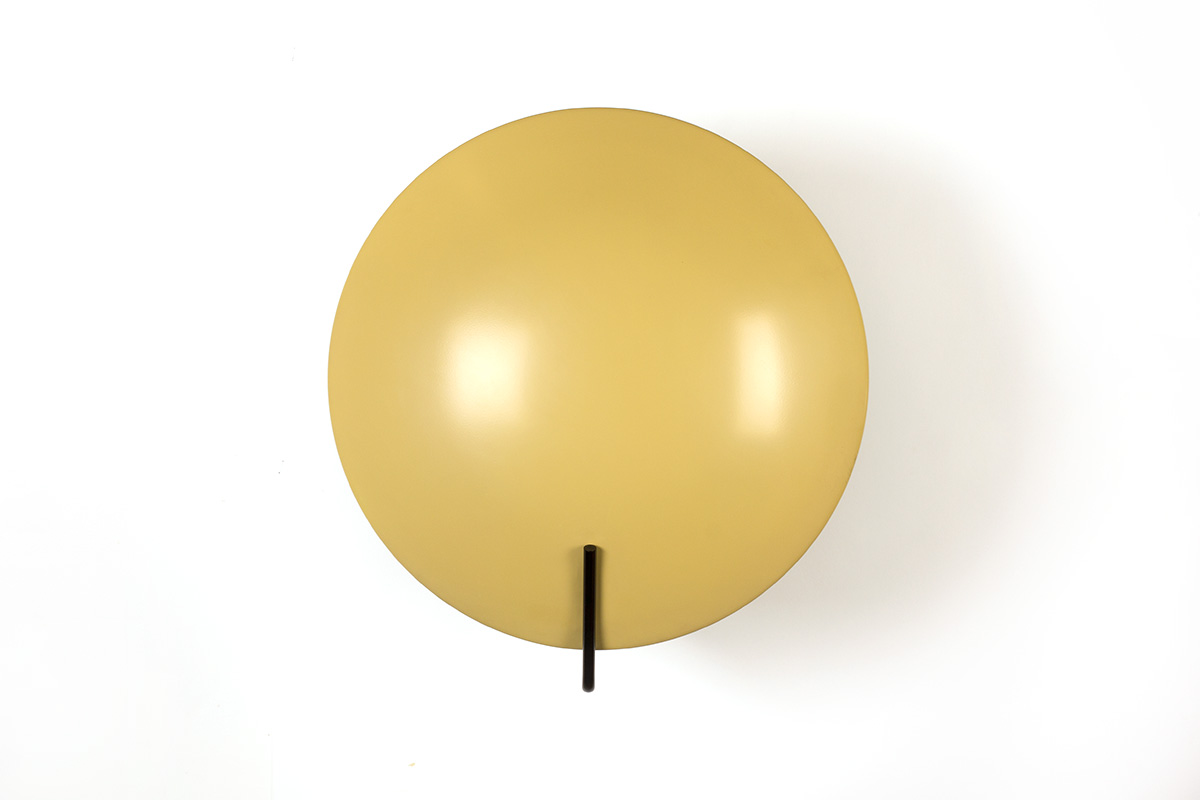 Heb je interesse in deze set Stilnovo wandlampen vul dan onderstaand formulier in en we nemen contact met je op.
Are you interested in this set fill in the contact form below and we will get back to you.