Teak secretary cabinet by Børge Mogensen (Sold)
Deze stijlvolle secretaire is in de begin jaren vijftig ontworpen door de Deense ontwerper Børge Mogensen en geproduceerd door Søborg Møbel.
Mogensen hoort thuis in het lijstje van bekende ontwerpers die aan de basis stonden van het Danish design. Zijn ontwerpen zijn te omschrijven als functioneel met sterke en simpele lijnen. Het was zijn levensmissie om duurzame en bruikbare meubels te ontwerpen die het dagelijks leven van mensen zouden verrijken. Het was ook zijn ideaal om meubels te maken met een ingetogen esthetiek, want hij geloofde dat meubels dienen om een gevoel van rust in huis te creëren. Daarnaast had hij een meesterlijk gevoel voor materiaalgebruik en verhoudingen (*).
Dit alles is terug te zien in deze mooie secretaire met een opvallend strak ontwerp. De secretaire is gemaakt van hoogwaardig teakfineer met een fraaie tekening. De kast heeft drie brede lades en een degelijke uitklapbare klep die kan dienen als schrijftafel. Achter de klep zitten ook twee laadjes verstopt en een ruimte om boeken neer te zetten. Dit alles staat op een mooi gevormd onderstel van eikenhout. Bijzondere details zijn de elegante greepjes evenals de teakhouten knopjes die het hout beschermen als het blad is open geklapt.
De secretaire is in zeer goede vintage staat, met hier en daar wat gebruikssporen die de leeftijd van de kast tonen, zoals een kras op het bureaublad, een kringetje in het opbergstuk en een kleine beschadiging aan een greepje (zie foto's hieronder).
De afmetingen zijn als volgt: Lengte 1 meter, hoogte 120 cm, 46 diep, 80 cm diep met opengeklapte klep.
Sold.
This stylish secretary cabinet was designed by Danish designer Børge Mogensen in the early fifties and produced by Søborg Møbelfabrik.
Mogensen belongs in the list of famous designers who formed the foundation of the Danish design in the "mid century modern" period. His designs can be described as functional with strong and simple lines. It was his life's mission to design sustainable and usable furniture that would enrich people's everyday life. It was also Morgensen's ideal to make furniture with an restrained aesthetic, he believed furniture should create a sense of tranquility at home. He also had a masterful sense for materials and proportions (*).
All this is evident in this beautiful secretary with a strikingly sleek design, with straight lines and at the same time graceful curves. The desk is made of high quality teak veneer. The cabinet has three large drawers and a solid folding door that can serve as a desk. Behind the door you can find two drawers and space to put books. The cabinet is placed on a solid oak frame. Specific details are the elegant handles on the drawers and the door, as well as the neat teak buttons that protect the wood when the blade is opened.
The secretary is in very good vintage condition, with some scattered signs of use matching it's age.
The dimensions are: length 1 meter, height 120 cm, 46 deep and 80 cm deep with folded-open door.
Sold.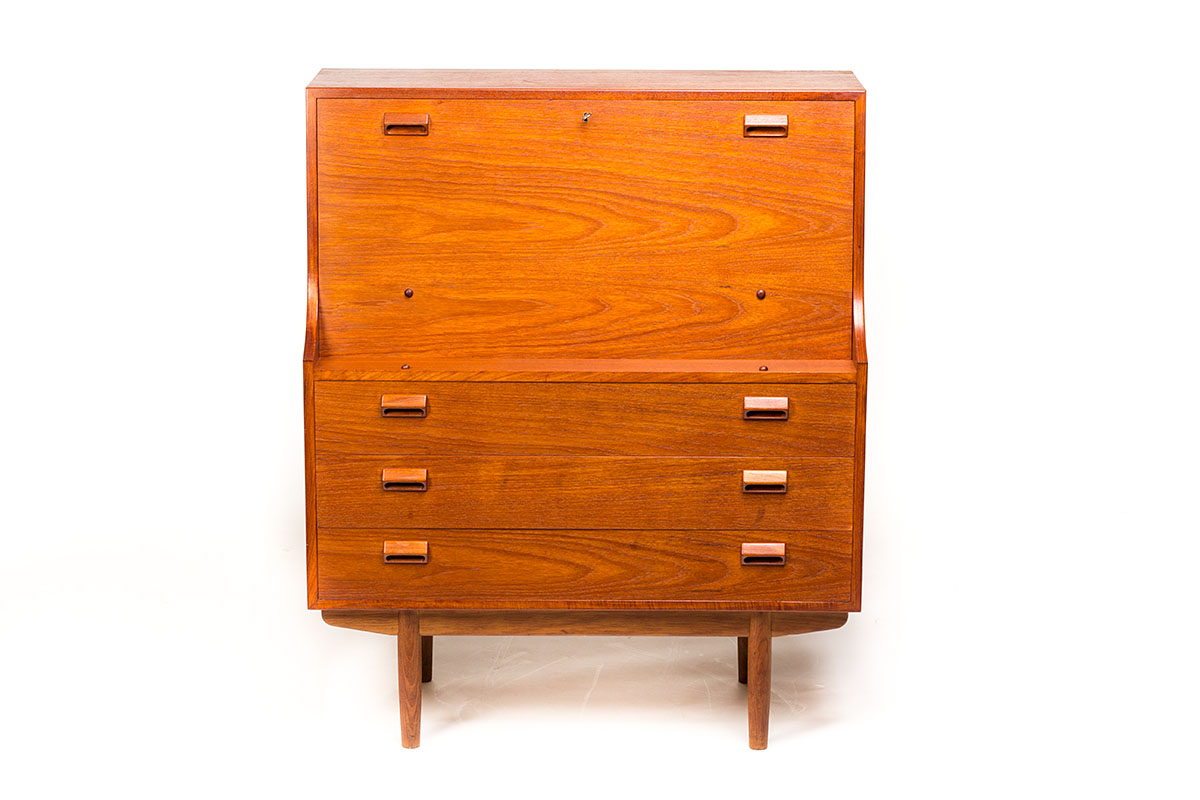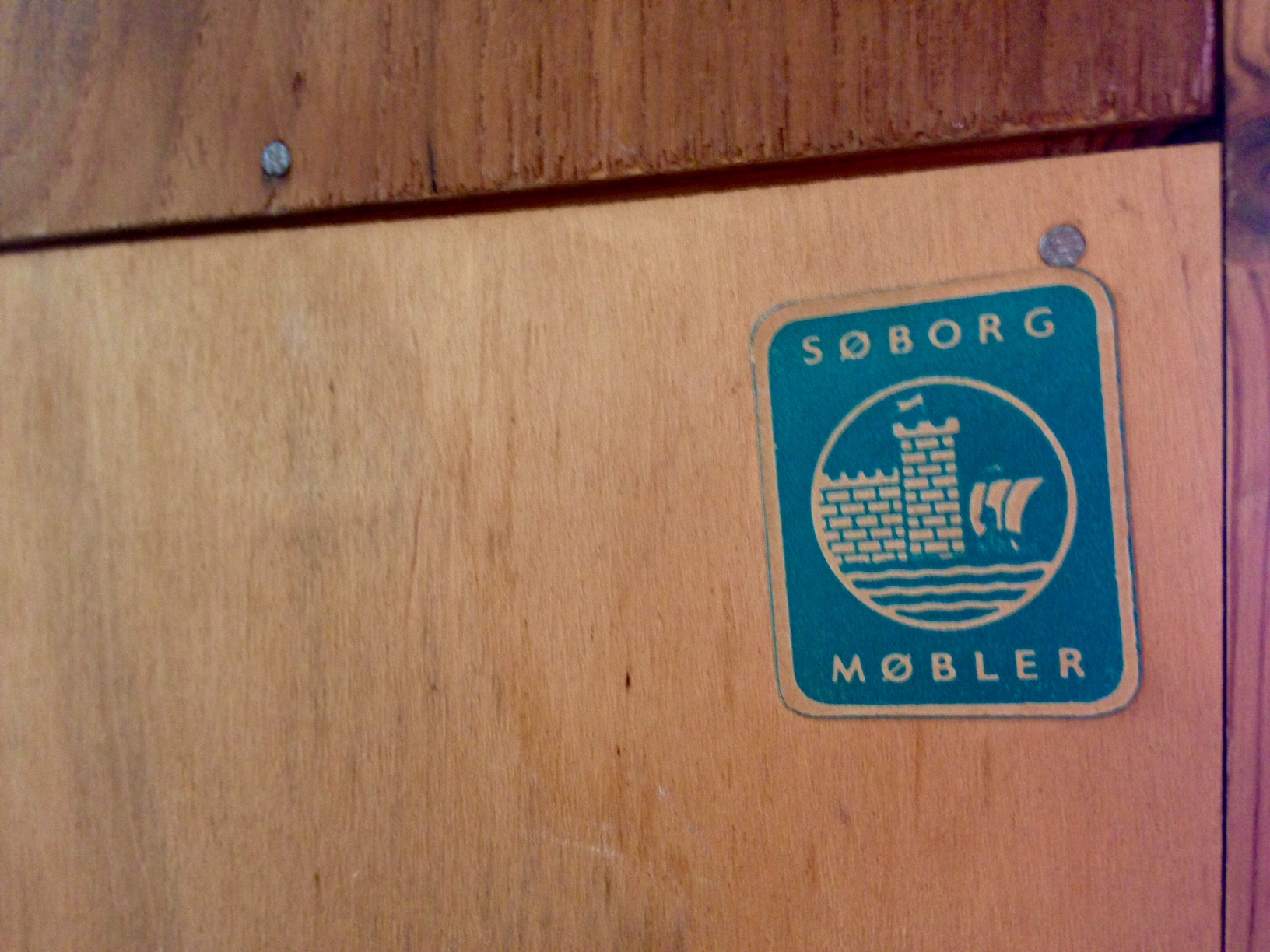 * bron/source/literature: Fredericia furniture & Danish design store
In cooperation with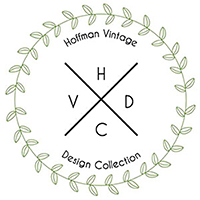 Heb je interesse in deze Mogensen secretaire, vul het onderstaande contactformulier even in en dan nemen we contact met je op.
Are you interested in this writing desk of Møgensen, fill in the contact form below and we will get back to you.