Vintage Aro Leuchten lamp with frosted glass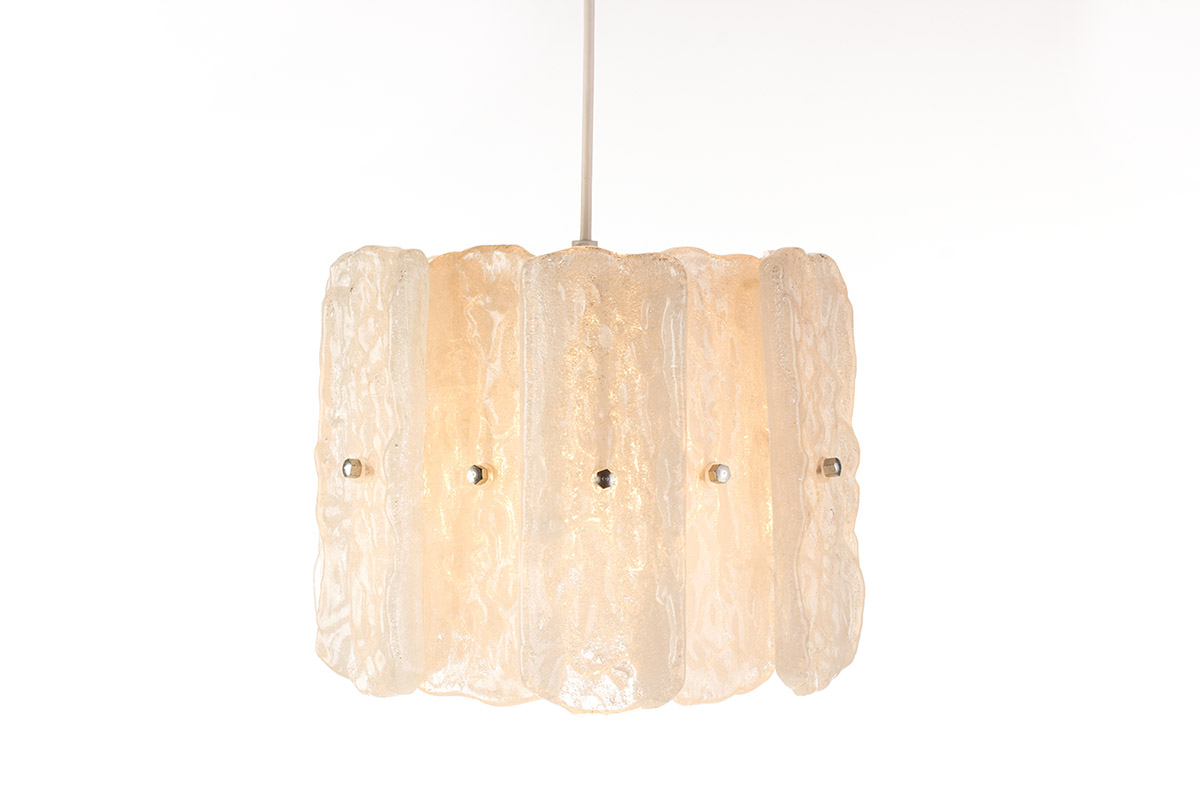 Deze coole hanglamp met mat acrylglas werd geproduceerd door Aro Leuchten in de jaren '60. Het lijkt een beetje op de ijsglaslampen die zijn ontworpen door Kalmar. De lamp heeft een leuk speels ontwerp en is eens wat anders dan de doorsnee lamp en geeft mooi warm licht als hij aan staat.
De lamp verkeert in nette staat, met wat lichte oxidatie op het geraamte. Afmetingen: hoogte 21 cm en diameter 25 cm.
De prijs van deze ijspegellamp is 175 euro.
This quite cool pendant lamp with acrylic frosted glass was produced by Aro Leuchten in the 60's. It looks a bit like the ice glass lamps that were designed by Kalmar. The lamp has a very distinctive appearance and is different from the average lamp, besides that it gives nice warm light when it is illuminated.
The lamp is in good condition, with some light oxidation on the frame. Dimensions: height 21 cm and diameter 25 cm.
The price of this frosted glass lamp is 175 euro.