Vintage Artemide Stria sconces by Gismondi (sold)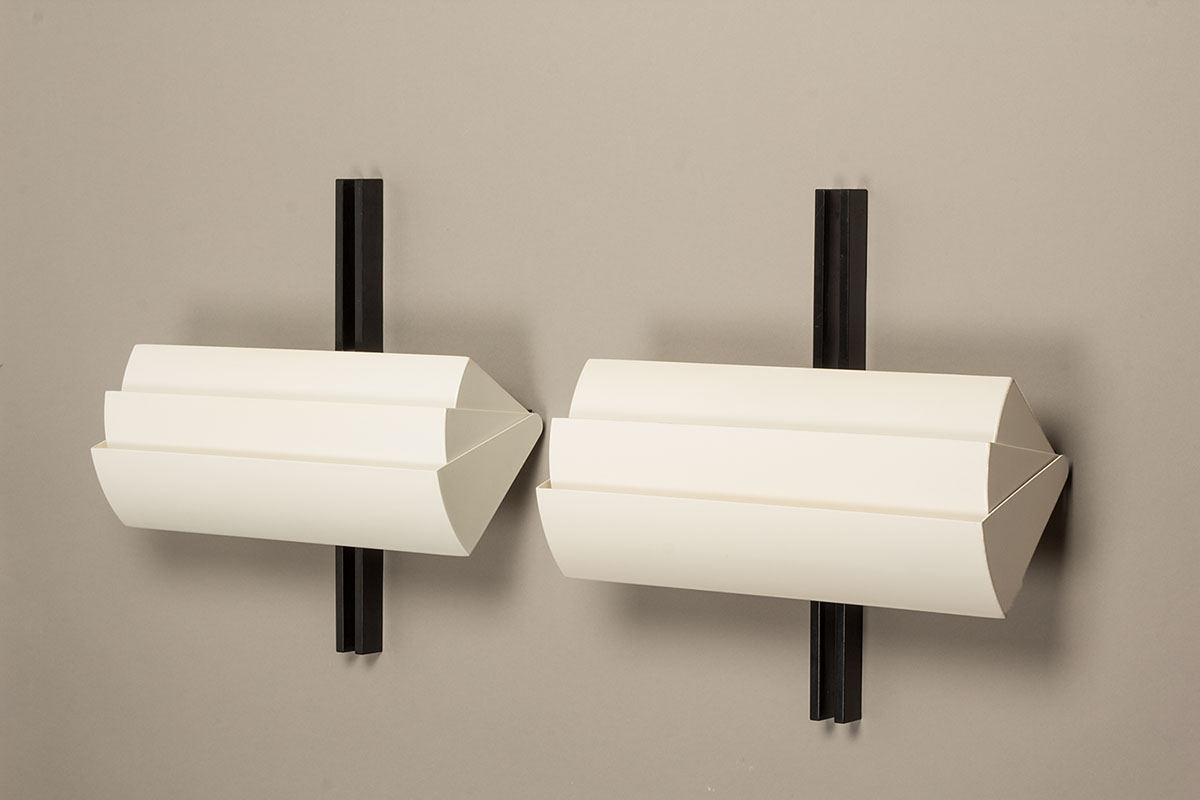 Fraaie set van twee Stria wandlampen ontworpen door Ernesto Gismondi en geproduceerd door Artemide.
Deze bijzondere lampen zijn gemaakt van een plastic frame met wit gelakte metalen lamellen waarmee je de lichtintensiteit kunt regelen.
De lampen verkeren in een nette staat, in een van de lampen zit een gerepareerde breuk in het plastic frame, dit is met 2-componenten lijm gerepareerd en is zeer sterk. De beschadiging is onzichtbaar, het zit achter de witte lamellen.
De lampen zijn volledig compleet met alle reflectoren etc.
Afmetingen:
38 cm hoog, 36 cm breed en 14cm diep.
Sold
Beautiful set of two Stria sconces designed by Ernesto Gismondi for Artemide.
These lamps have a minimalistic black hard plastic frame and white lacquered metal adjustable shades to regulate the light.
The lamps are in a good and clean condition, on one of the lamps a crack in the frame has been glued with 2 component heavy duty glue, this is invisible when mounted to the wall because the repair is underneath the white metal shades.
The lamps are complete with all the internal reflectors etc.
Dimensions:
38 cm high, 36 cm wide and 14 cm deep.
Sold