Vintage Artifort Congo chair (sold)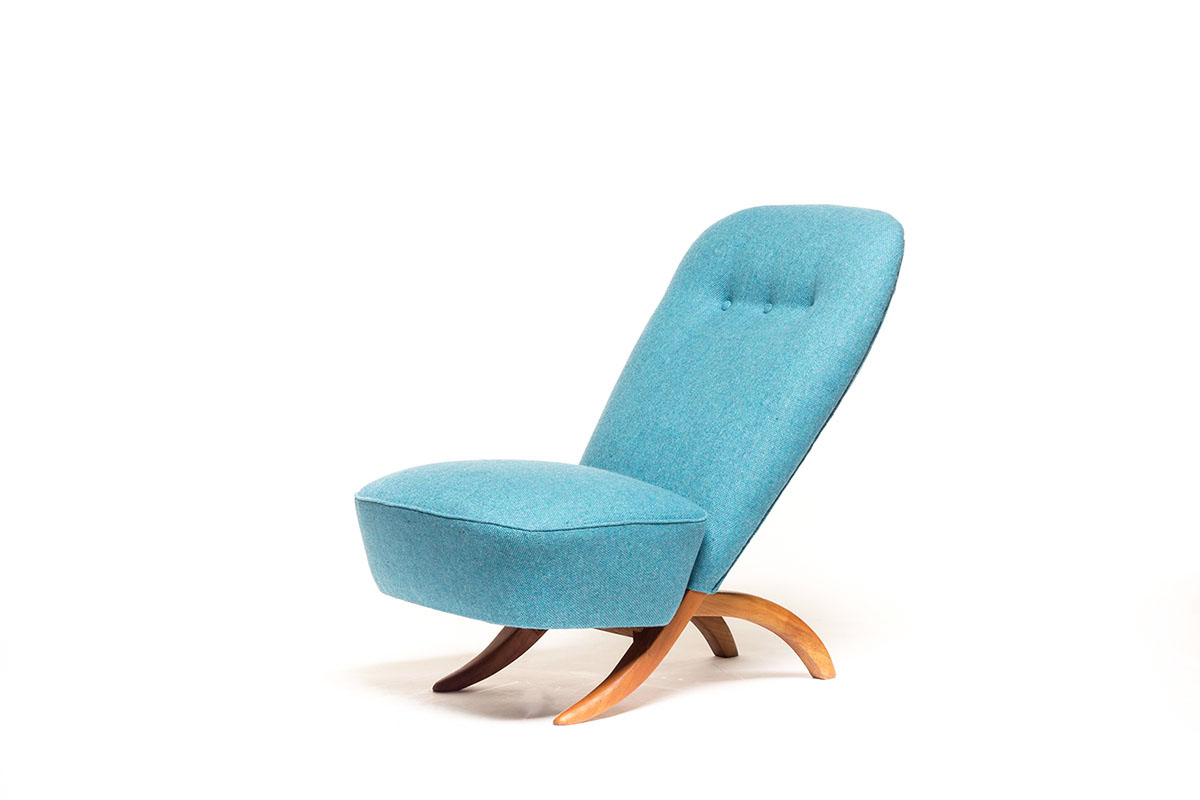 Deze mooie vintage fauteuil werd in 1952 ontworpen door Theo Ruth voor Artifort. Het is de zogenoemde Congo chair die is geïnspireerd op de Afrikaanse stoelen die uit twee delen bestaan en in elkaar geschoven een fauteuil vormen.
Dit exemplaar is volledig gerestaureerd en in staat van nieuw.
De fauteuil is professioneel gestoffeerd in Bute Tweed wol in een frisse lichtblauwe kleur waarbij ook het verenpakket van de zitting is vervangen door een nieuw exemplaar.
Het houten frame is ook weer helemaal netjes, deze Artifort fauteuil is gewoon weer helemaal als nieuw.
Afmetingen:
83 cm hoog, 54 cm breed, ongeveer 100 cm diep en een zithoogte van 38 cm.
Sold
Vintage "Congo 1001" easy chair designed by Theo Ruth in 1952 for Artifort. This easy chair has been completely restored. It is re-upholstered in Bute Tweed wool in a nice and fresh light blue color. The springs of the seat have been renewed as well and the wooden framed cleaned and refinished. The chair is practically new. Theo Ruth also designed the Pinguin chair and several other easy chairs for Artifort.
Dimensions:
83 cm high, 54 cm wide, approx. 100 deep (total) and has a seatheight of 38 cm.
Sold