Vintage Beta desk lamp by Jo Hammerborg for Fog & Morup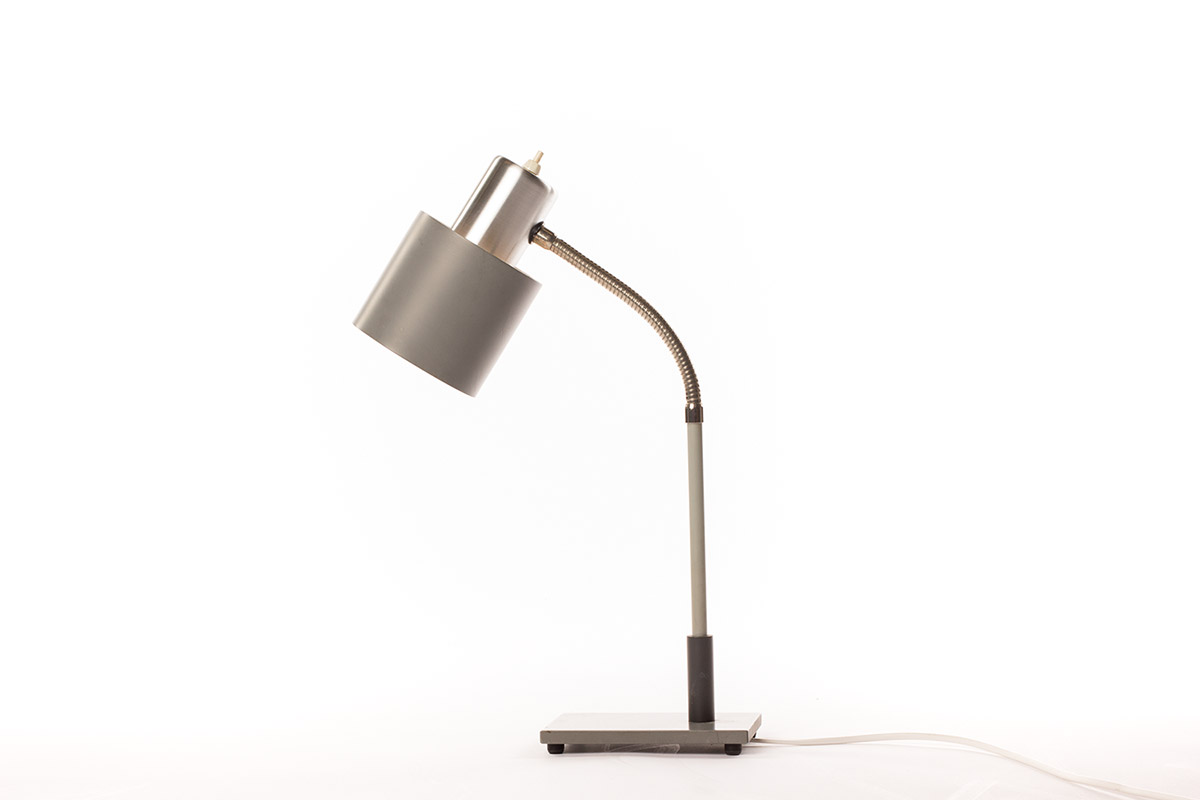 Fraai vormgegeven Beta Deense bureaulamp ontworpen door Jo Hammerborg voor Fog & Morup.
De lamp staat op een rechthoekige voet, heeft een mooie muisgrijze kap en geeft sfeervol licht door de wit met grijze binnenkant van de kap.
Op wat miniscule gebruikssporen op de voet na verkeert deze lamp in een zeer nette staat.
We hebben er eventueel een bijpassende Alfa wandlamp bij in dezelfde kleurstelling.
Afmetingen: 44 cm hoog, het kapje heeft een diameter van 11 cm.
De prijs voor deze lamp is 275 euro
Verzenden binnen Nederland kost 6,95 euro.
Elegant Danish Beta desk lamp designed by the Danish designer Jo Hammerborg and Produced by Fog & Morup. This lamp has a rectangular base, a grey shade and gives nice warm light. The inside of the shade is white with a grey ring at the bottom of the inside.
It is in a very good and clean condition, just some miniscule user marks on the base.
We have a matching Alfa wall lamp in a matching color.
Dimensions: 44 cm high, diameter of the shade is 11 cm.
The price for this Beta desk lamp is 275 euro.
Ask for a shipping quote, shipping withing Europe will be approx. 25 euro (depending on location)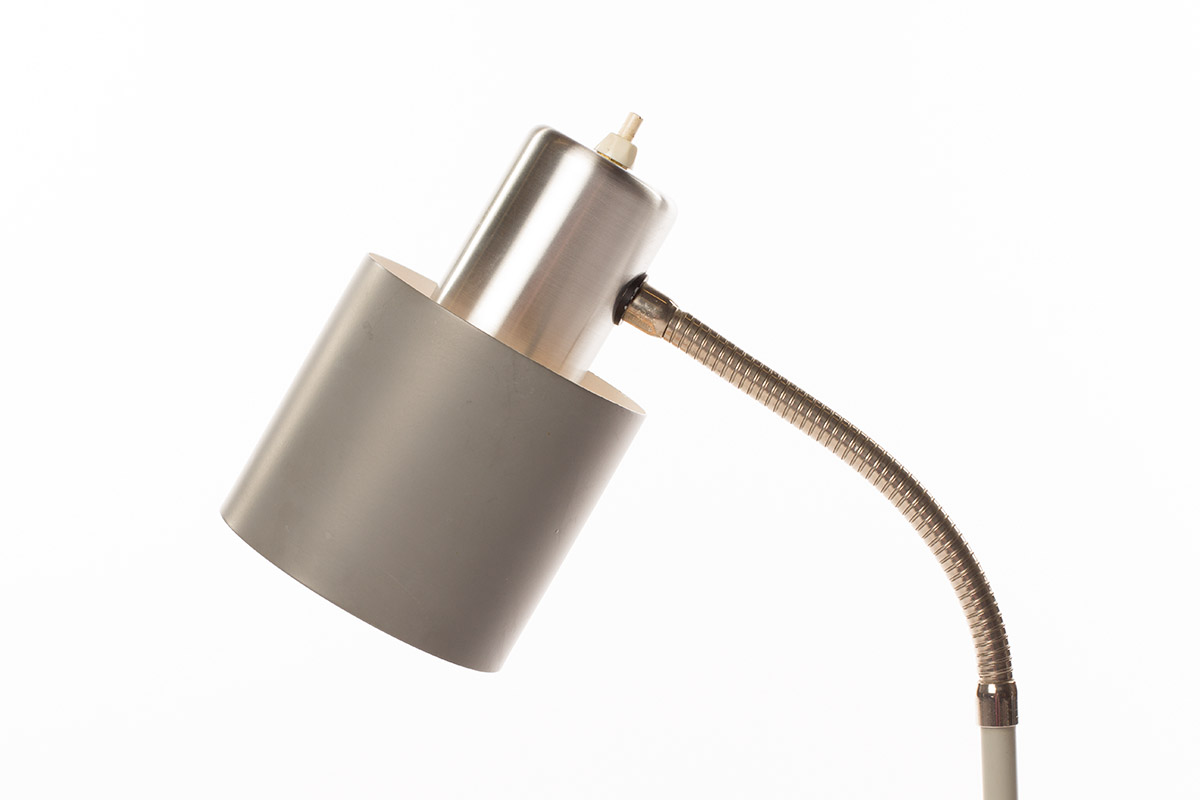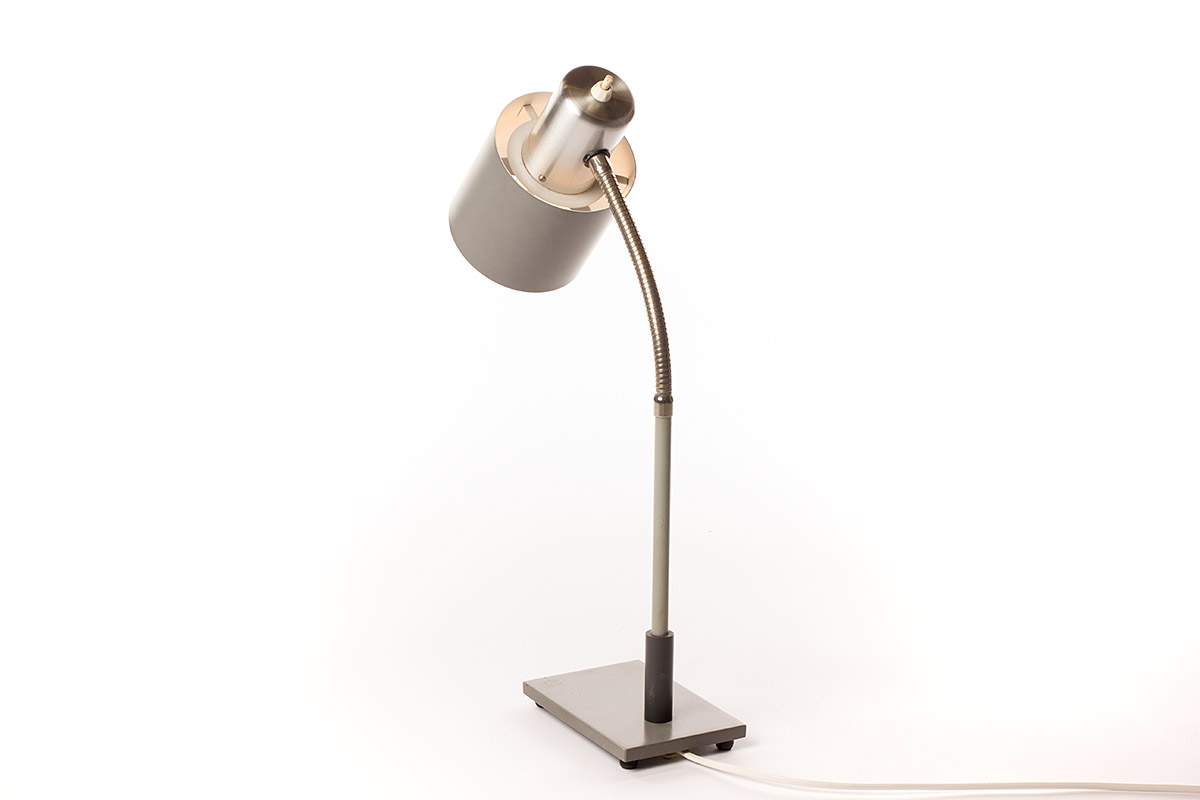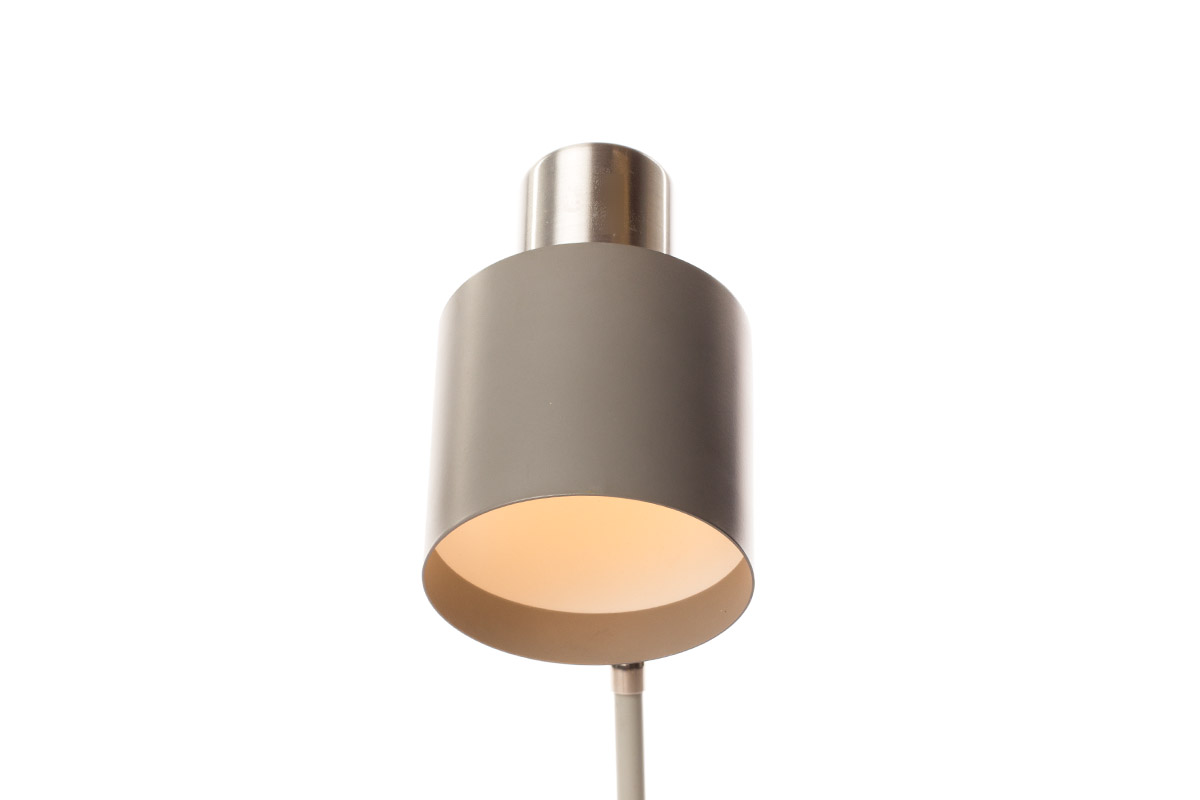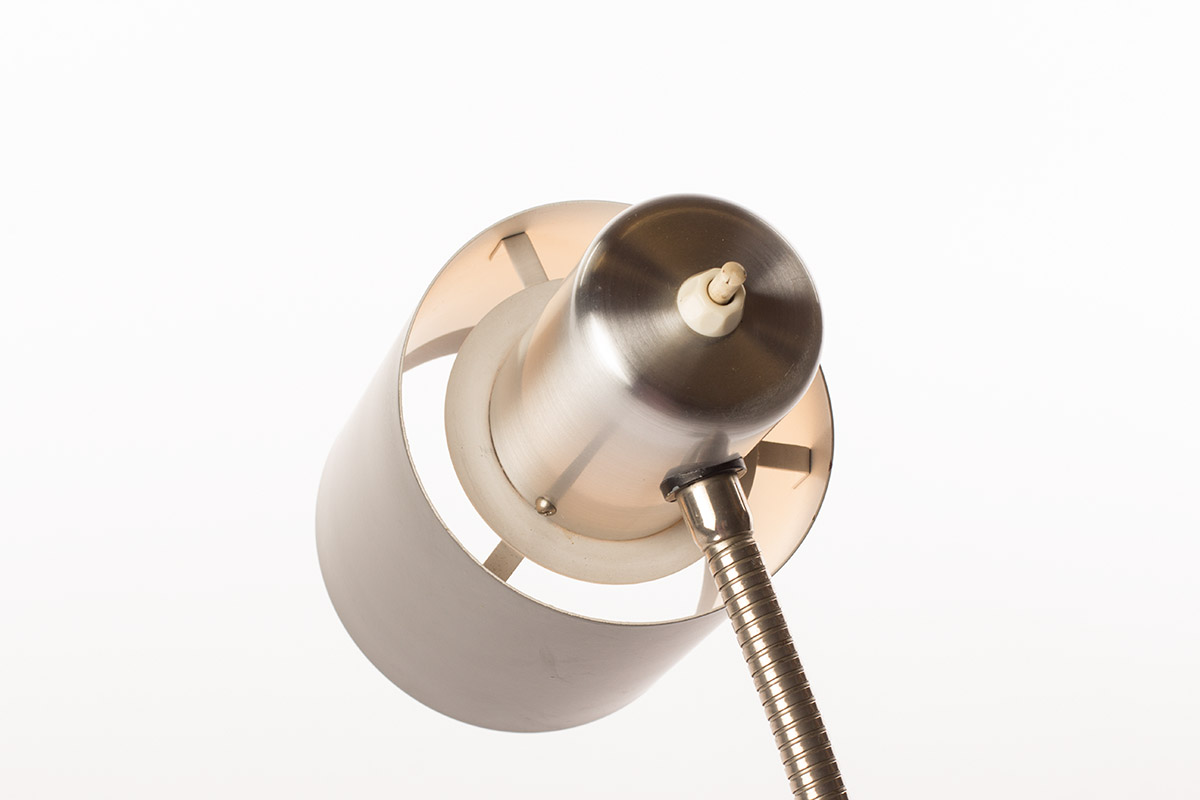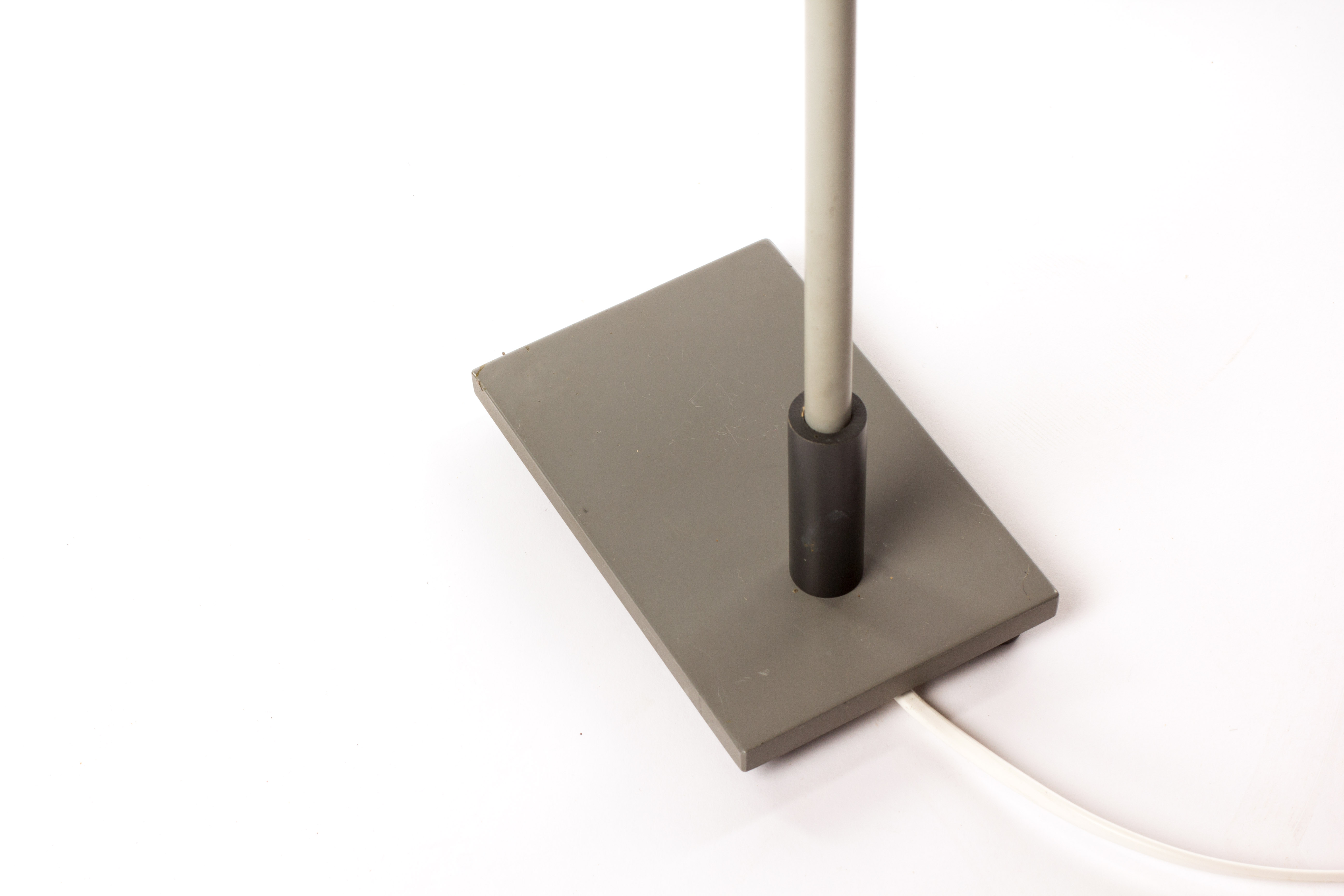 Are you interested in this item fill in the contact form below and we will get back to you.