Vintage BMF Nagel kandelaars op voet Ceasar Stoffi & Fritz Nagel (sold)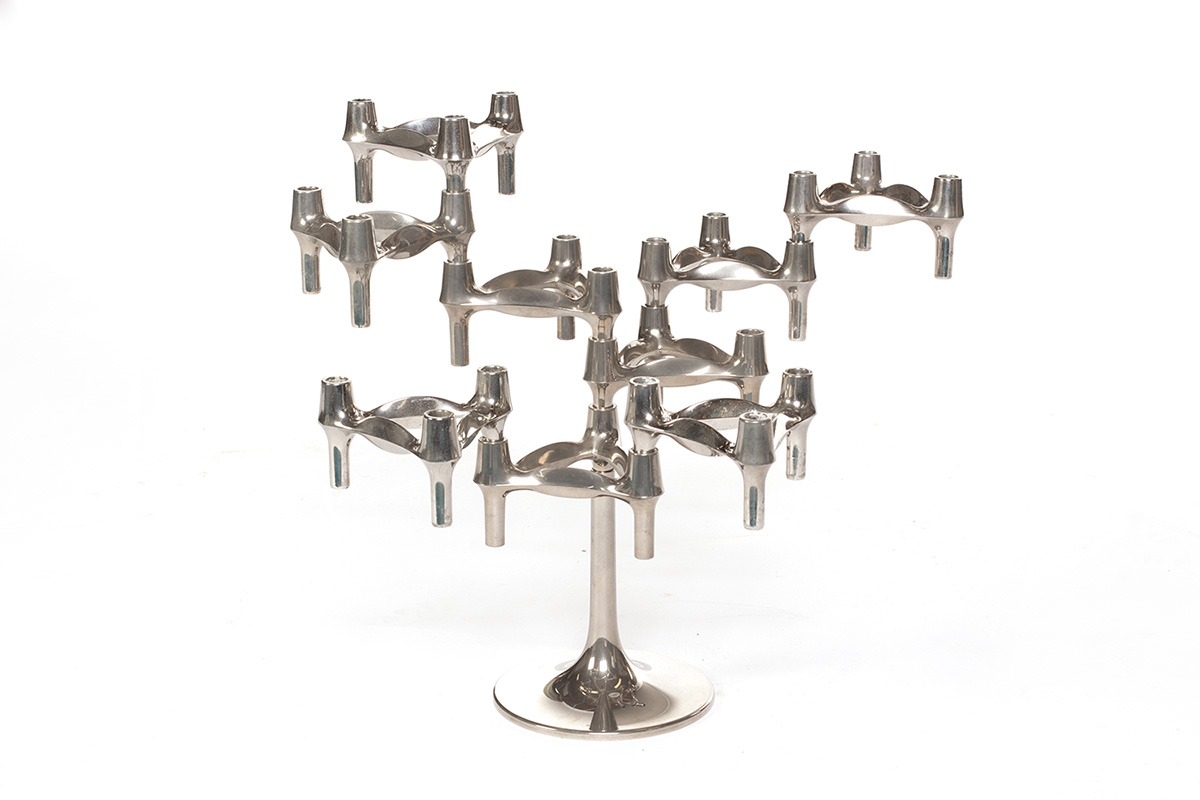 Mooie set van 9 Nagel kandelaars op voet ontworpen door Ceasar Stoffi & Fritz Nagel voor BMF.
De kandelaars zijn in een goede staat met lichte sporen van gebruik.
Afmetingen per kandelaar: 10 cm diep, 11 cm breed, 6,5 cm hoog. De voet is ongeveer 15-20 cm hoog.
Sold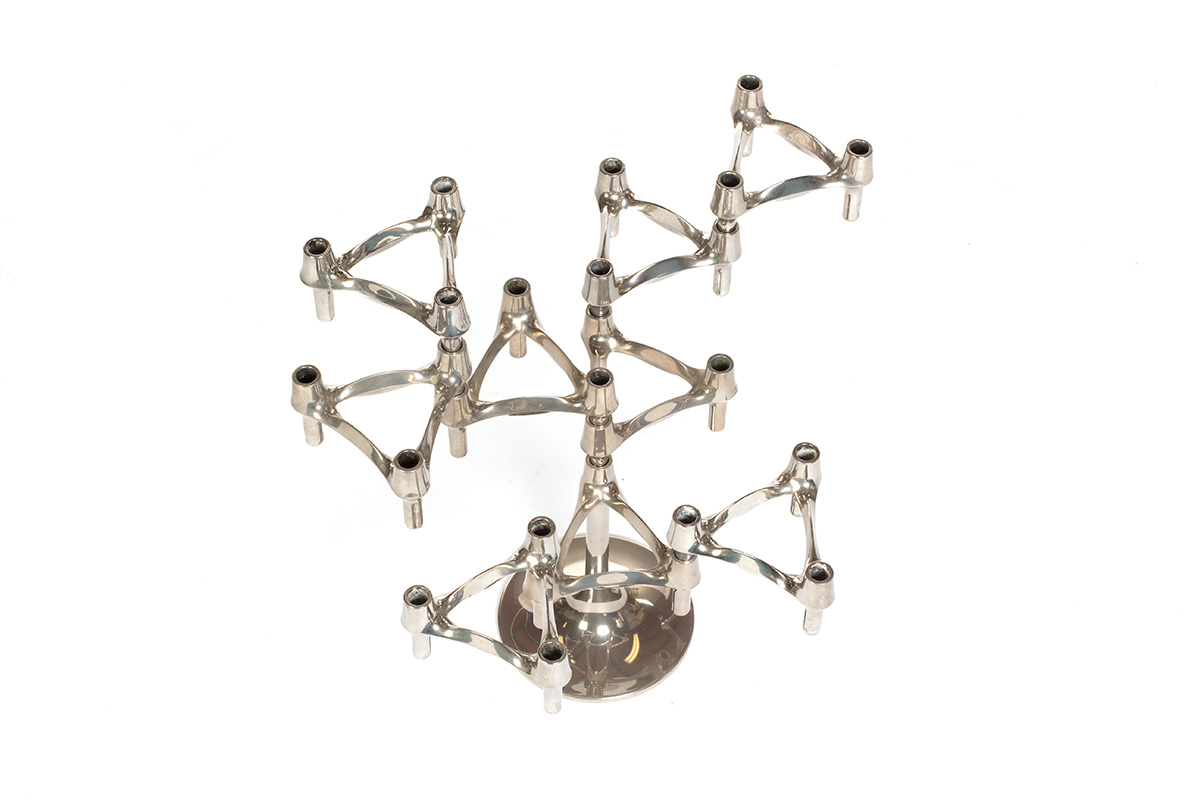 Interested? fill in the contact form below and we will get back to you.