Vintage Cadovius wandsysteem (sold)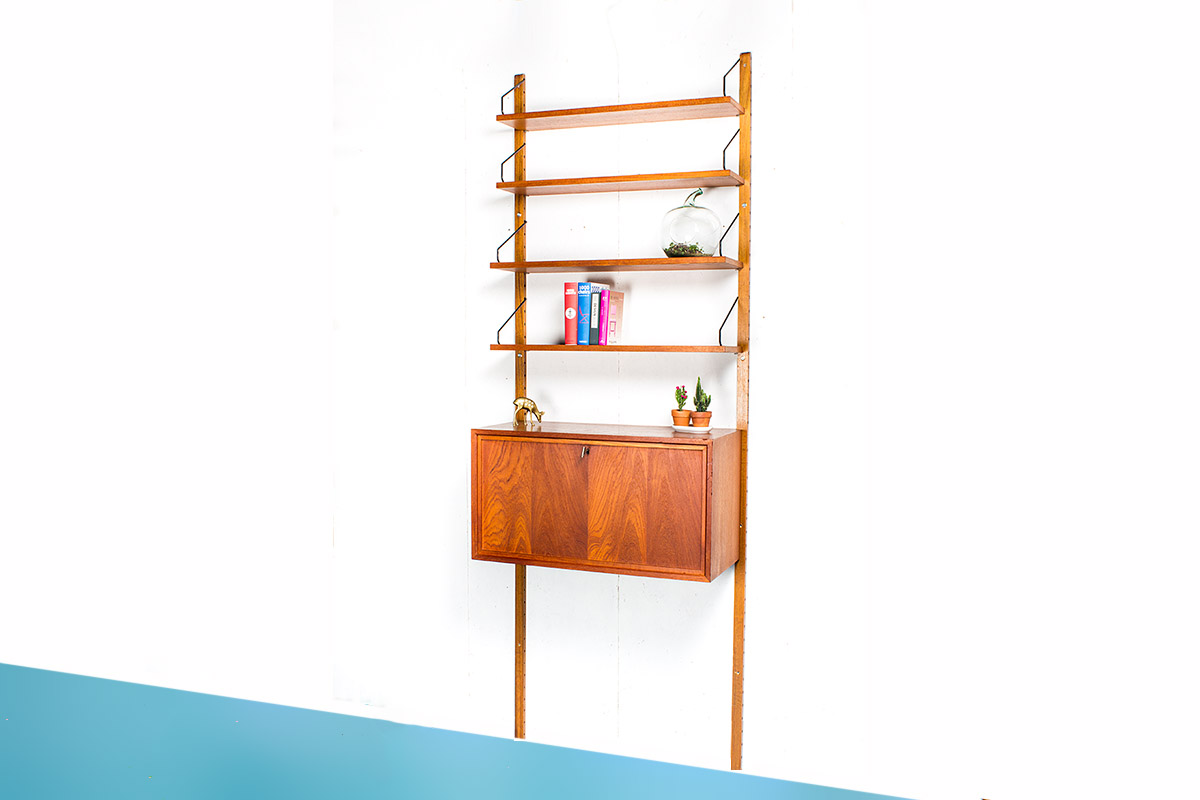 Dit Cadovius wandsysteem is perfect voor kleinere huizen of om een lege hoek op te vullen, handig, want je hebt alles in één, boekenkast, opbergruimte en een bureautje om aan te werken.
De planken kunnen natuurlijk ook gebruikt worden om leuke accessoires op te zetten.
Bijzonder aan dit wandsysteem zijn de hoge wandlatten van 2,5 meter lang. Naast het secretairekastje dat als bureautje gebruikt kan worden, zijn er ook nog vier planken, waarvan twee wat diepere planken.
Het systeem is in zeer nette staat, er is slechts een chipje hout weg aan het kastje (zie detail foto), verder wat lichte sporen van gebruik, maar dat mag geen naam hebben gezien de leeftijd van de kast.
Afmetingen:
Hoogte van de staanders is bijna 2,5 meter
Twee planken zijn 80 cm breed en 20 cm diep, de andere twee zijn 80 cm breed en 24 cm diep.
Het kastje is 80 cm breed, 37,5 diep en 42,5 cm hoog.
De prijs van dit mooie wandsysteem is 625 euro.
This Cadovius wall system is perfect for smaller homes or to fill an empty corner, because you have everything in one; bookshelves, storage space and a desk to work on.

The wall system is in a very clean condition, no scratches or other blemishes just a small chip of wood missing on the left bottom corner of the cabinet.
Dimensions:
Height of the posts is almost 2.5 meters
Two shelves are 80 cm wide and 20 cm deep, the other two are 80 cm wide and 24 cm deep.
The cabinet is 80 cm wide, 37.5 cm deep and 42.5 high.
The price of this wall system is 625 euro.