Vintage Danish 2 tier sconces (sold)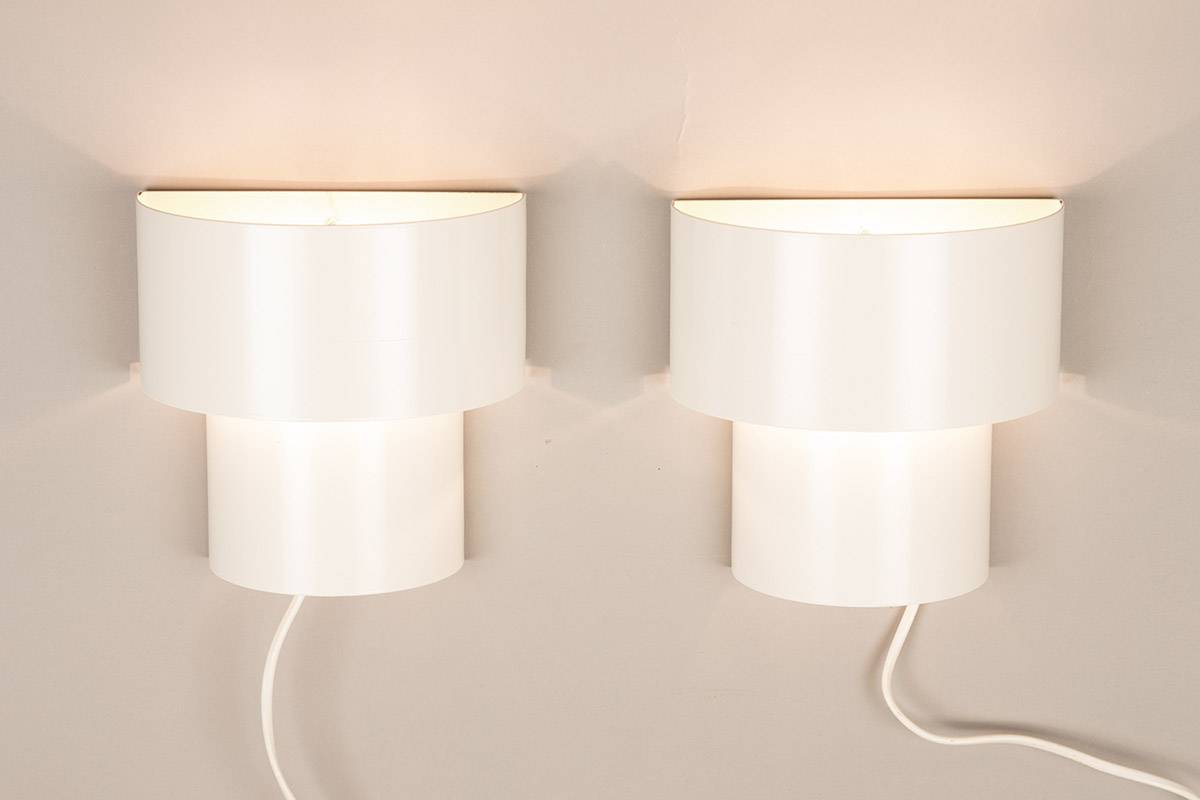 Set of two very nice vintage Danish sconces. We don't know who designed them, but they do give very nice warm light. Good thing it is a set so you can use them next to your bed.
They are in a good and clean condition with a few very very small surface scratches (they don't show up on the photos) and are of bit off white, not bright white.
They need e27 size light bulbs and have s swithc in the cord.
Dimensions:
18 cm wide, 18 cm high, 9,5 cm deep.
Sold