Vintage Danish "tallboy" chest of drawers (sold)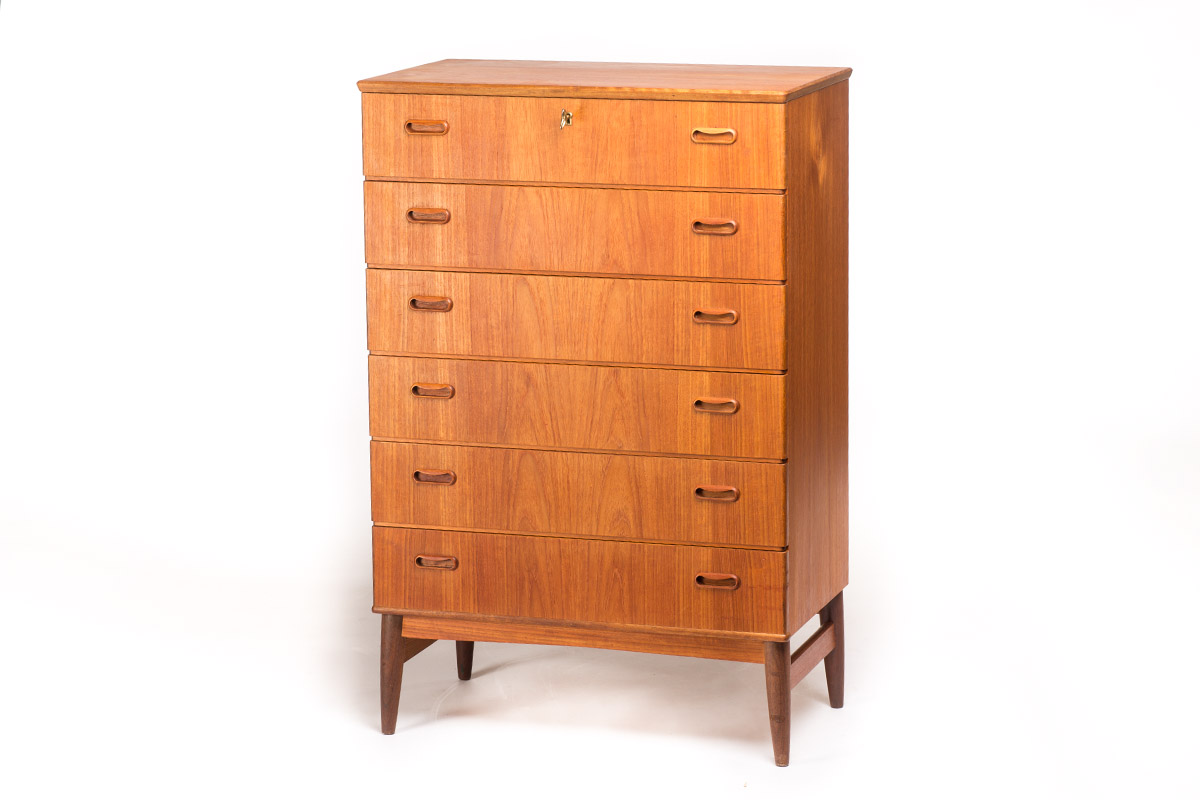 Mooie grote vintage Deense ladekast in teak fineer met een fraai massief onderstel en massieve randjes om het bovenblad en aan de randen van de laden. Samen met de verdiepte dubbele greepjes is het een bijzondere verschijning.
De kast verkeert in een goede vintage staat, heeft nog de originele sleutel en een werkend slot. Hier en daar wat lichte gebruikssporen, in het rechterpootje zit een deukje in het hout wat wel zichtbaar is maar niet heel storend en de linker zijkant van de kast heeft een lichte verkleuring, de onderkant is net een tintje donkerder (komt door het zonlicht wat een stuk van de kast niet bescheen in z'n vorige leven, op de foto zie je het trouwens beter dan in het echt).
Afmetingen:
75 cm breed, 43 cm diep en 114 cm hoog.
Sold
Beautiful vintage Danish chest of drawers with a nice solid teak base, solid edges around the drawers and the top. Together with the double pulls this cabinet is a very elegant piece.
The cabinet is in a good vintage condition and comes with the original key and working lock.
There are some small signs of wear consistent with its age. The right leg of the base has a small visible dent in the wood and on the left side of the cabinet is some discoloration (it is less visible in real live then it is in the picture).
Dimensions:
75 cm wide, 43 cm deep and 114 cm high.
Sold/em>