Vintage Deens palissander dressoir (*sold)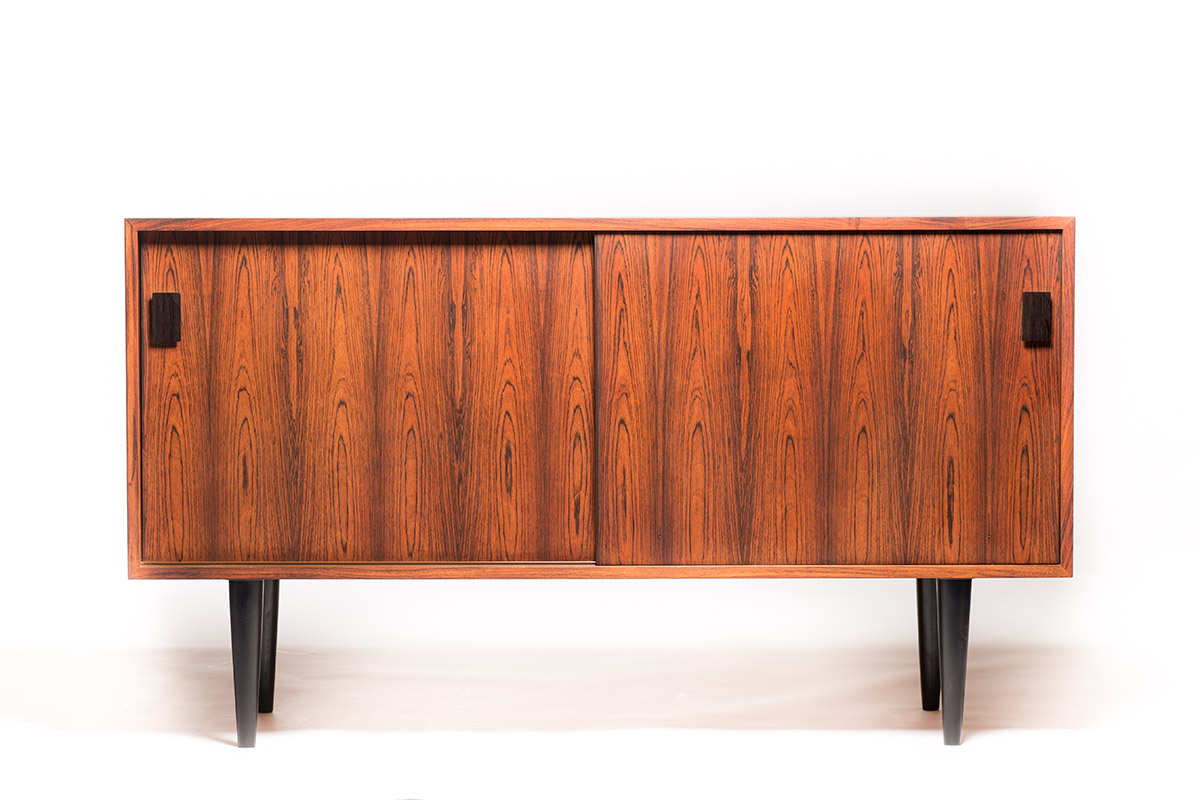 Prachtig Deens dressoir van palissanderfineer met mooie details zoals de schuin aflopende greepjes en de 4 laden met mooie houtverbindingen achter de schuifdeuren.
Het is geproduceerd door Dammand & Rasmussen Aarhus en is hoogwaardig afgewerkt en ziet er nog erg netjes uit met minimale sporen van gebruik.
Mooi stuk Deense vakmanschap, het ontwerp wordt door sommigen toegeschreven aan Illum Wikkelsø.
Afmetingen:
144 cm lang, 81 cm hoog en 45 cm diep.
Sold.
Lovely Danish sideboard in rio rosewood with very nice details such as the solid grips and the drawers with the crafty wood joints.
It was produced by Dammand & Rasmussen and is attributed to Illum Wikkelsø.
We just love the repeating grain pattern of the rosewood.
The sideboard is in a very good and clean condition with minimal signs of use.
Beautiful piece of Danish design.
Dimensions:
144 cm long, 81 cm high and 45 cm deep.
Sold.