Vintage Fristho "Salonkast" (sold)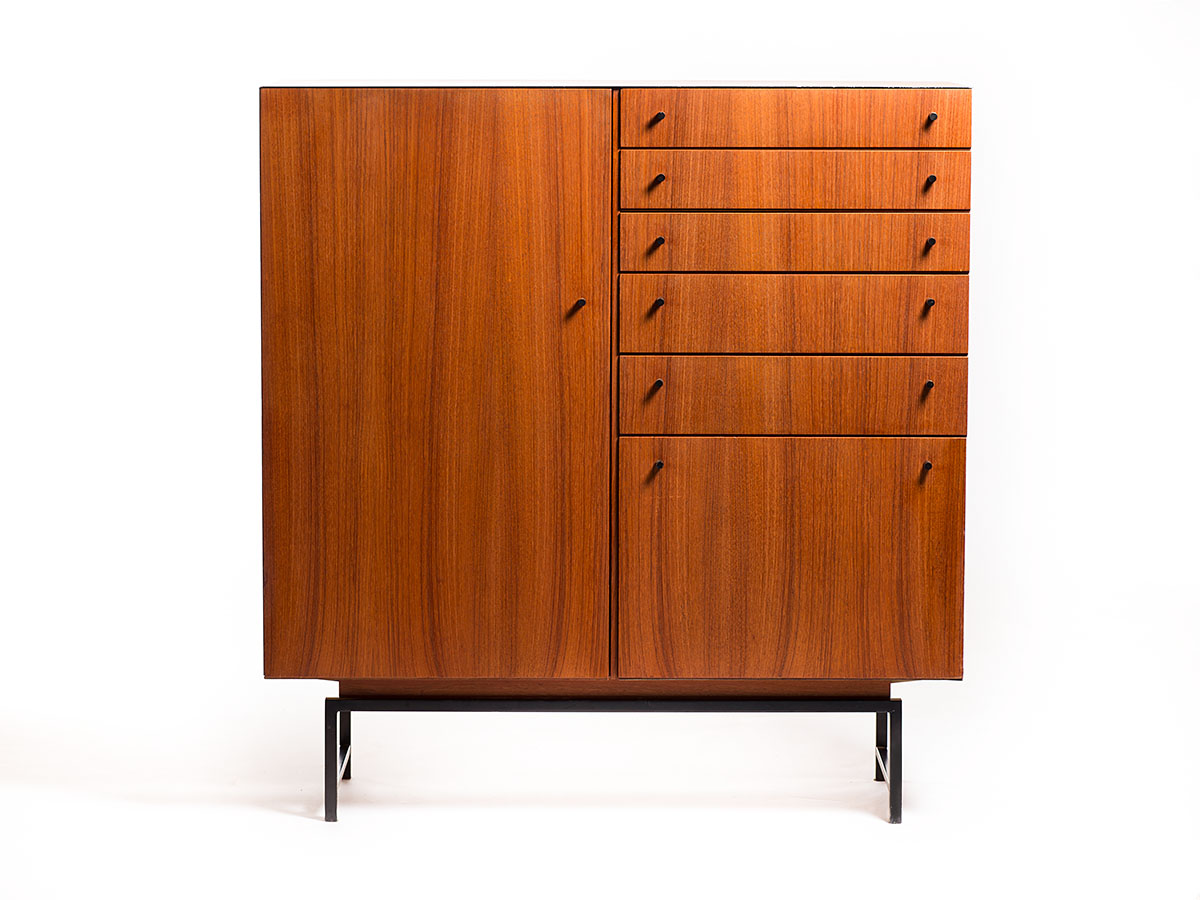 Deze modern vormgegeven teakhouten kast werd in 1961 ontworpen door Kurt Gunther & Horst Brechtmann voor Fristho. Hij staat in het Fristho boek en daar heeft hij als volledige omschrijving "VSJ-125 Salonkast" Het is een kast die je zelden tegenkomt met bijzondere details zoals het zwart metalen onderstel, de elegante knopjes op de laden, deur en klep en de zwart metalen rand aan de voorkant van de bovenkant van de kast. Het teak fineer loopt mooi door over alle laden en heeft een fraaie tekening.
De kast verkeert na 65 jaar gebruik nog in een nette staat, zonder kringen of beschadigingen. Op de randjes aan de zijkant aan de onderkant zitten kleine chipjes, die zijn bijgewerkt en vallen nauwelijks op.
Het is gewoon een superstrakke zeldzame kast met veel opbergmogelijkheden.
Afmetingen:
131 cm hoog, 122 cm breed en 45 cm diep.
De prijs van deze kast is 1100 euro.
Beautiful cabinet designed by Kurt Gunther & Horst Brechtmann voor Fristho in 1961.
With some great design details such as the black metal frame, the small elegant doorknobs, and the black metal strip on the front top.
The cabinet is in a very good condition, there are only a couple of small chips on the bottom sides which are filled up and are barely noticeable.
Rare and hard to find modern cabinet with lots of storage space.
Dimensions:
131 cm high, 122 cm wide and 45 cm deep.
The price is 1100 euro.