Vintage glass and brass sconces (sold)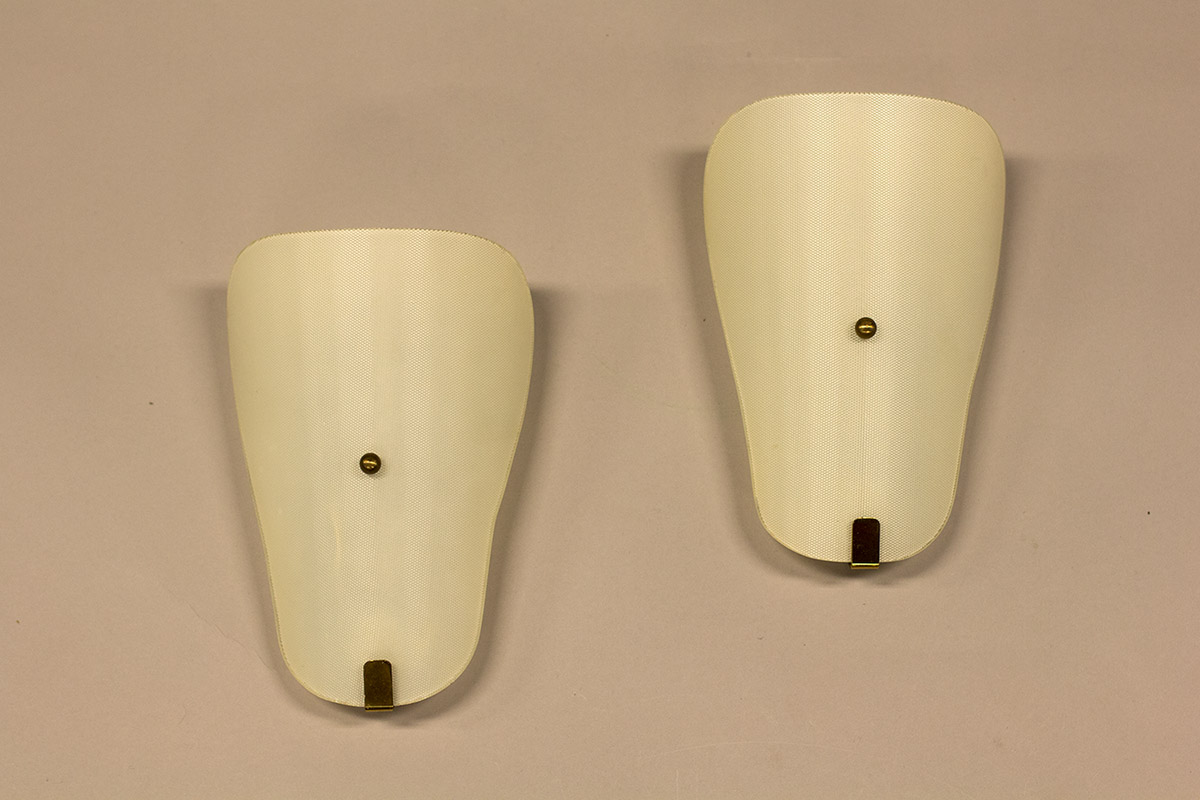 Charming set of 2 vintage sconces with curved textured glass and brass details.
These wall lamps are mounted on a metal frame which hold the glass and can be attached to the wall with a couple of screws.
They are in a very good and clean condition, the lamps will be rewired and need to be mounted to am electrical point in the wall. We can also attach a cord with a switch and plug if needed.
Dimensions: 25 cm high, 17 cm wide and 10 cm deep.
Sold

Heb je interesse in deze set vul dan onderstaand formulier in en we nemen contact met je op.
Are you interested in this set fill in the contact form below and we will get back to you.