Vintage large opaline glass sconces (sold)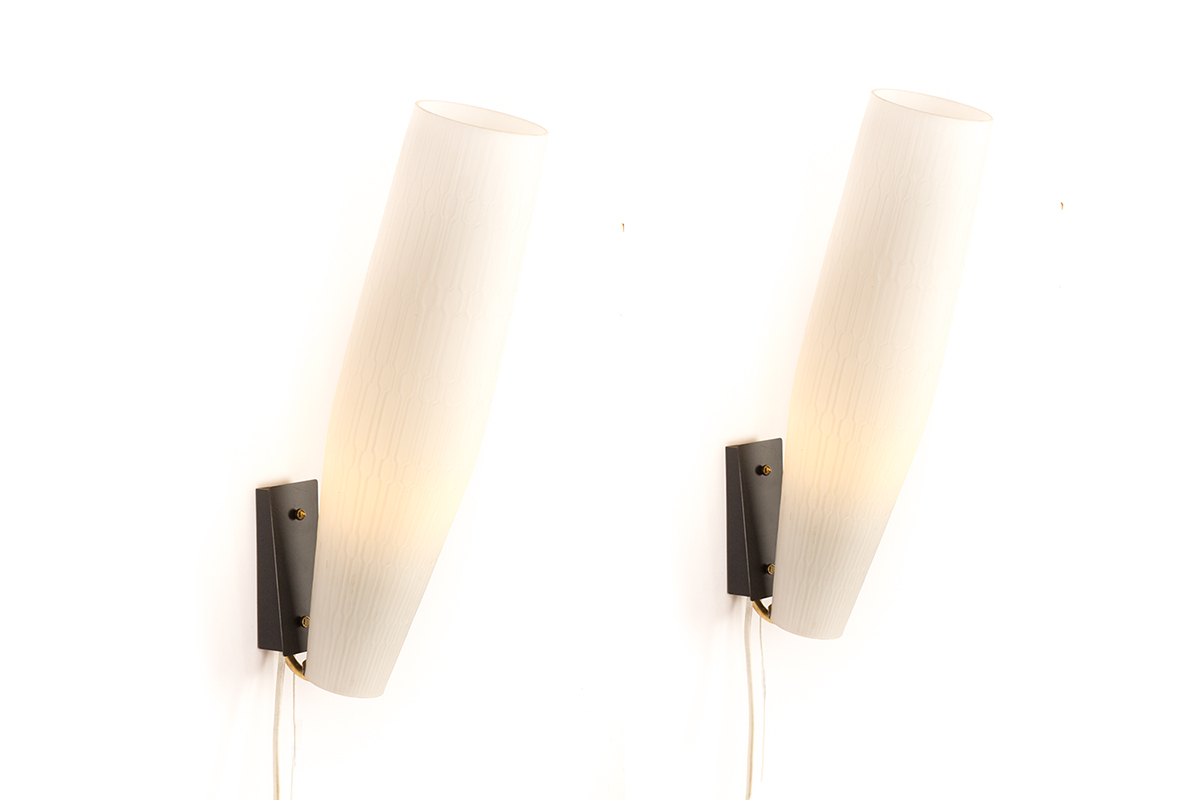 Prachtige set van twee grote wandlampen uit een Belgische bioscoop (werd ons verteld door de vorige eigenaar). Dat zou zomaar kunnen want in deze afmeting kom je dit soort lampen zelden tegen. In de melkglazen kapjes zit een motief in reliefvorm. De kappen staan in messing dragers die zijn bevestigd aan een zwart gelakte wandbevestiging. Er zit een nieuw snoer aan en de lampen zijn voorzien van een nieuwe trekschakelaar.
Het geheel verkeert in een nette staat.
Afmetingen: 40 cm hoog, en de kapjes hebben een diameter van 9 cm. Die diepte is ongeveer 15 cm.
Beautiful set of two vintage sconces originating from a Belgium cinema (as told by the previous owner we have bought them from). These kind of wall lamps in this size are rare to find. The opaline glass shades have a raised pattern and create a very nice and warm light.
The shades are mounted on a small brass arm which is attached to a black lacquered wall mount. The lamps have been rewired and have a pull cord switch.
The sconces are in a good and clean condition.
Dimensions: 40 cm high, the shades have a diameter of 9 cm, the depth is approximately 15 cm.
Sold
Interested? fill in the contact form below and we will get back to you.