Vintage Pastoe CB-02 cabinet by Cees Braakman (* sold)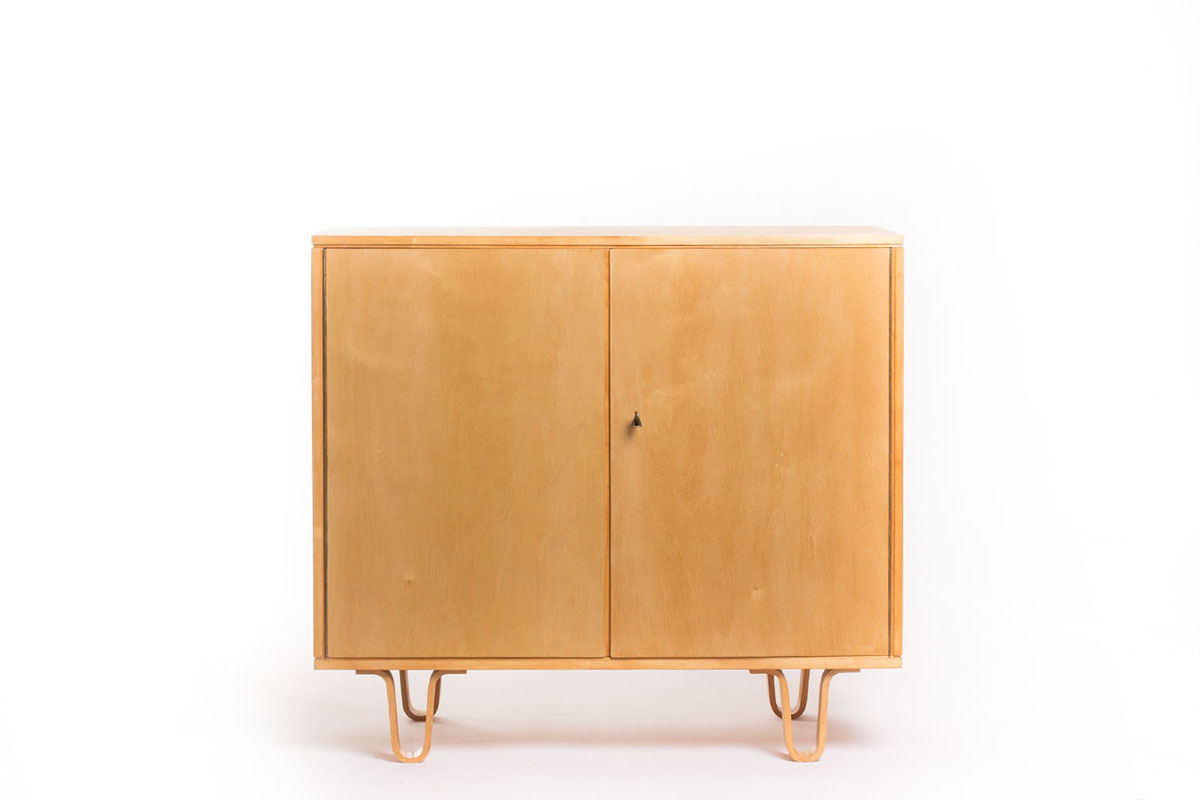 Zeer charmant dressoirtje met luspoten ontworpen door Cees Braakman voor Pastoe. Deze CB-02 kast uit de Berkenserie past door zijn bescheiden formaat in elk huis.
Het heeft twee deuren en binnenin twee lades (de antistoflades zoals je wel vaker ziet bij de meubels van Braakman) en een legplank.
De kast verkeert in een nette staat met lichte sporen van gebruik. Op het bovenblad zitten in de rechterhoek enkele lichte kleine fineerreparaties die zijn bijgewerkt maar nog wel een klein beetje zichtbaar. Niet storend. Voor de leeftijd van bijna 70 jaar oud is het gewoon een erg fraai dressoirtje.
Afmetingen:
88 cm breed, 79 cm hoog en 48 cm diep.
Verkocht/ SOLD
Interested? fill in the contact form below and we will get back to you.