Vintage Pastoe CB06 cabinet by Cees Braakman (sold)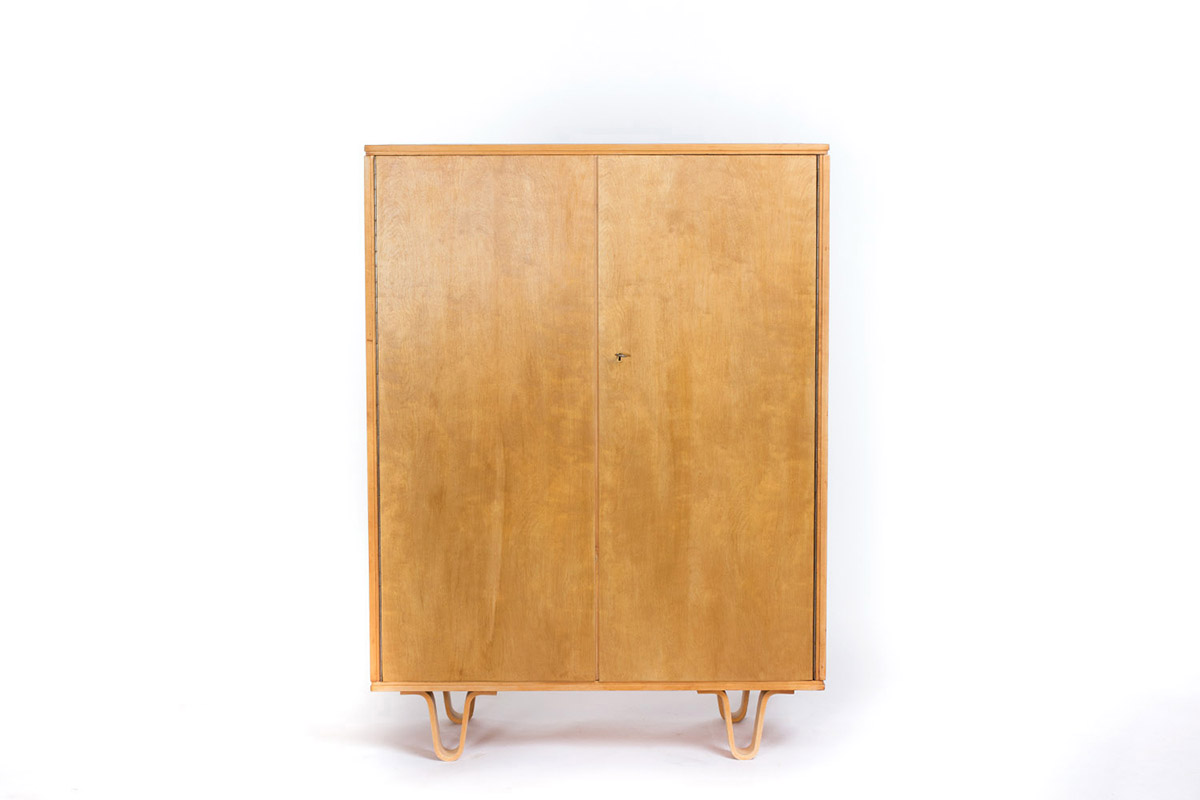 Frisse en lichte kast ontworpen door Cees Braakman voor UMS Pastoe in het begin van de jaren vijftig. Deze compacte kast is uit de zogenoemde "Berken serie", kenmerkend zijn het lichte berkenfineer en de mooie gebogen plywood luspootjes. De kast heeft veel opbergruimte met twee planken en vier laden, de zogenoemde "stofvrije laden" zijn ook van gebogen plywood.
De kast is in een goede vintage staat met lichte sporen van gebruik.
Afmetingen: 119 cm hoog, 88 cm breed and 43 cm diep.
Sold
Nice and bright cabinet designed by Cees Braakman for UMS Pastoe in the early fifties.
This small CB06 cabinet is from the so called "Birch series", the characteristic light birch veneer finish and the bent plywood legs are nice features of the cabinet.
Inside the cabinet there are two shelves and 4 "anti-dust" drawers.
The cabinet is in a good vintage condition considering its age.
Dimensions: 119 cm high, 88 cm wide and 43 cm deep.
Sold