Vintage rosewood chest of drawers (sold)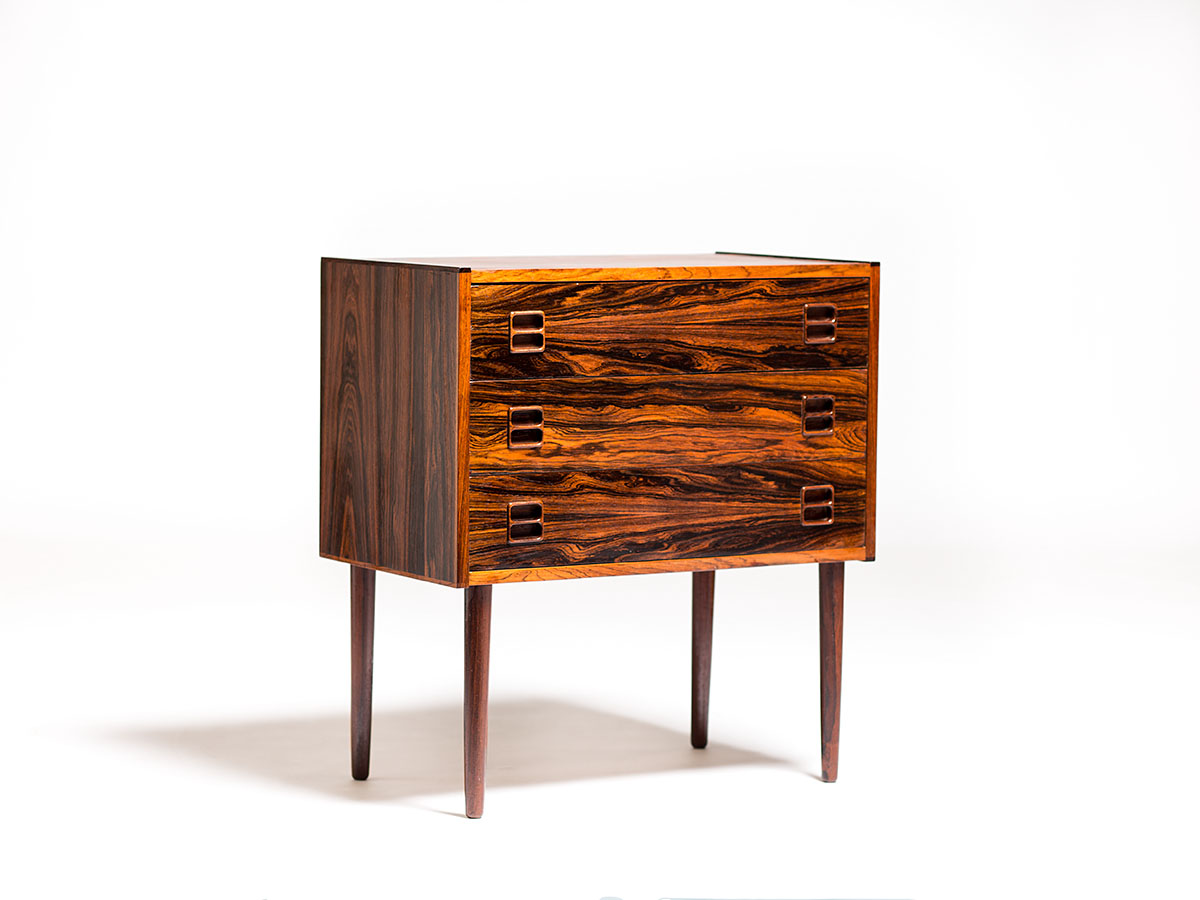 Fijn charmant ladenkastje in prachtig palissanderfineer met een mooie tekening.
Het kastje staat hoog op de pootjes (massief palissander) en is kwalitatief hoogwaardig afgewerkt met laden met zwaluwstaartverbindingen en massieve houten randjes aan de boven en onderkant, de greepjes zijn ook van hout.
Het kastje is in zeer nette staat.
Het kastje heeft een Deense uitstraling maar is ongemerkt dus de precieze herkomst kennen wij niet.
Het kastje is op de foto's iets lichter dan in het echt, dat moet een tintje donkerder zijn.
Afmetingen:
62 cm breed, 68 cm hoog en 37 cm diep.
Sold
Beautiful rosewood chest of drawers. High on its legs, great grain patterns, dovetail joints on the drawers, solid wood edges and wooden grips.
This fine cabinet looks Danish but is unmarked, the designer is unknown.
The chest of drawers is in an excellent condition.
In the photos the cabinet appears to be a bit to light, it is in fact a little bit darker in real live.
Dimensions:
62 cm wide, 68 cm high and 37 cm deep.
Sold