Vintage Scandinavian copper pendant by Torsten Orrlings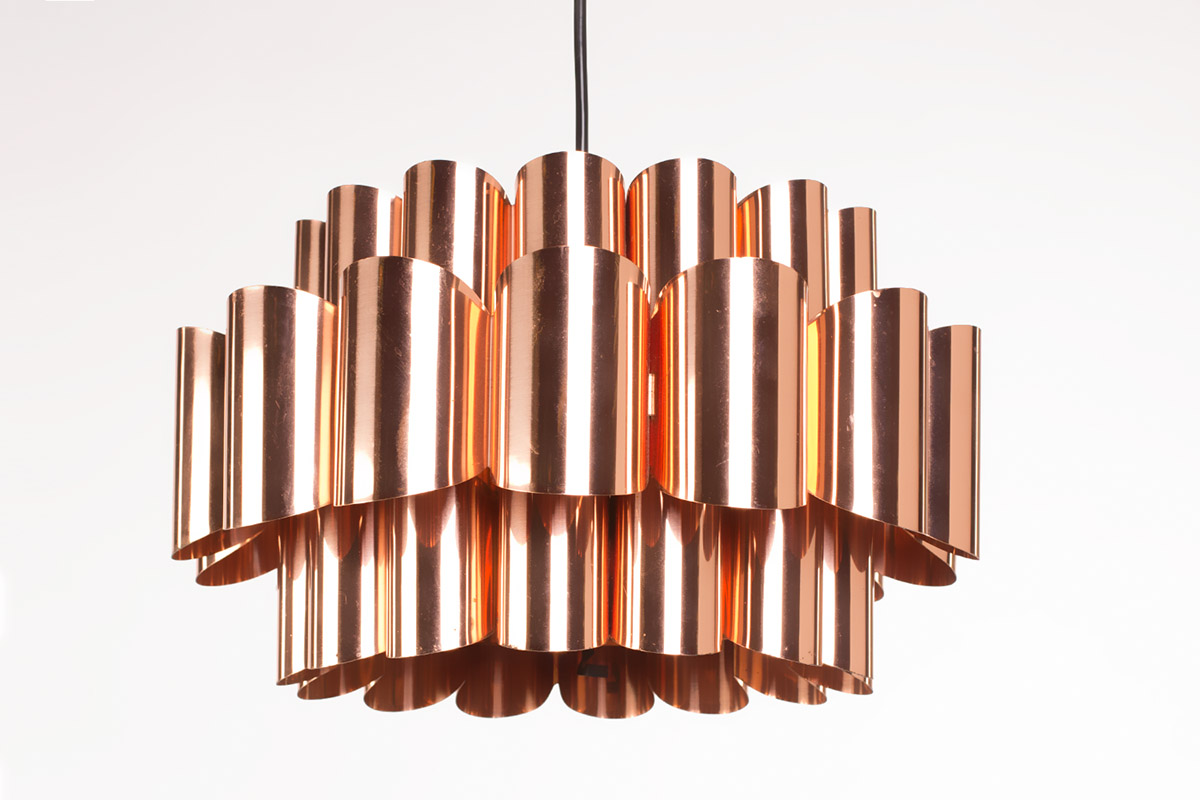 Prachtige vintage Scandinavische koperkleurige hanglamp ontworpen door Torsten Orrlings voor Hans Agne Jakobsson (toegeschreven, we zien ze ook toegeschreven aan Werner Schou). De lamp is opgebouwd uit gebogen stukjes koper en geeft zeer sfeervol licht. De binnenkant is ook koperkleurig wat zorgt voor een warme weerkaatsing van het licht.
De lamp verkeert in een nette staat met zeer lichte sporen van gebruik maar geen deuken of krassen.
Afmetingen: 31 cm in diameter en ongeveer 18 cm hoog.
De prijs is 295 euro.
Beautiful Scandinavian copper pendant designed by Torsten Orrlings for Hans Agne Jakobssen (attributed, sometimes attributed to Werner Schou too). This lamp is in a very good and clean condition with minimal signs of wear, no dents or scratches.
Dimensions: 31 cm in diameter and approx 18 cm high.
The price of this lovely lamp is 295 euro.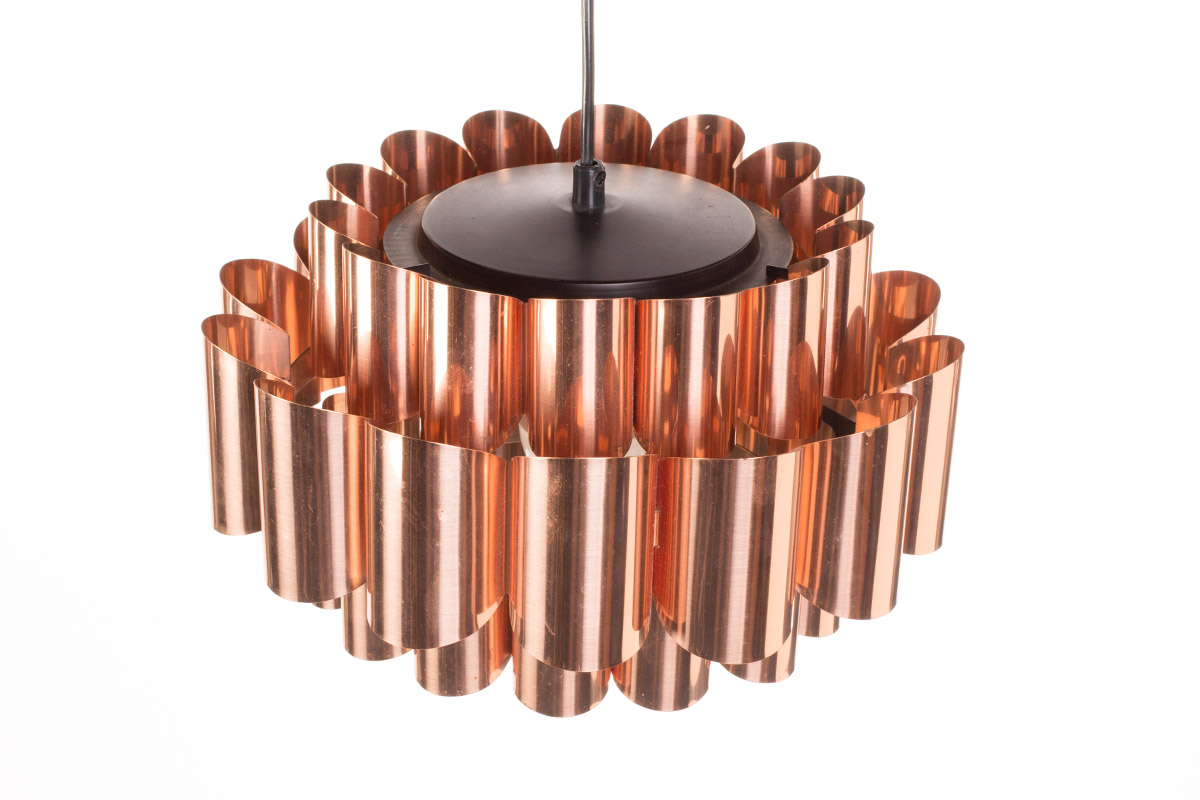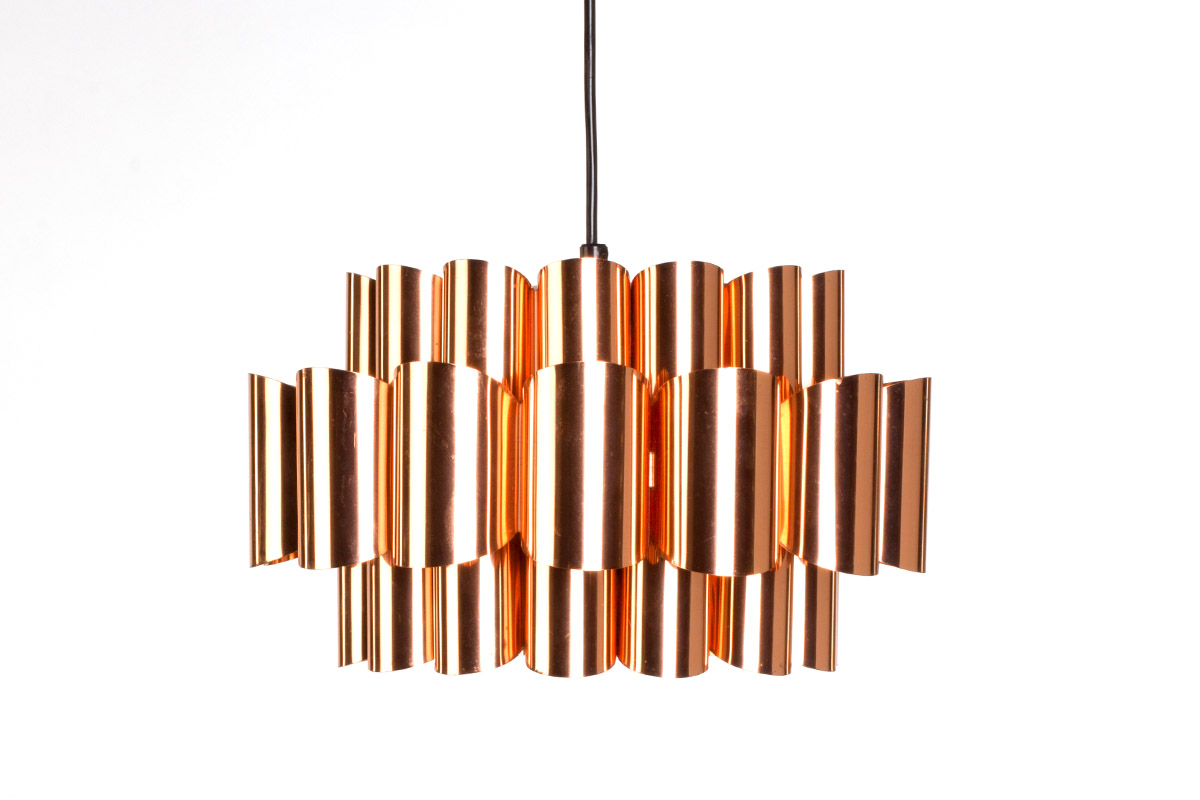 Heb je interesse in deze lamp vul dan onderstaand formulier in en we nemen contact met je op.
Are you interested in this pendant fill in the contact form below and we will get back to you.