Vintage small Danish cabinet (sold)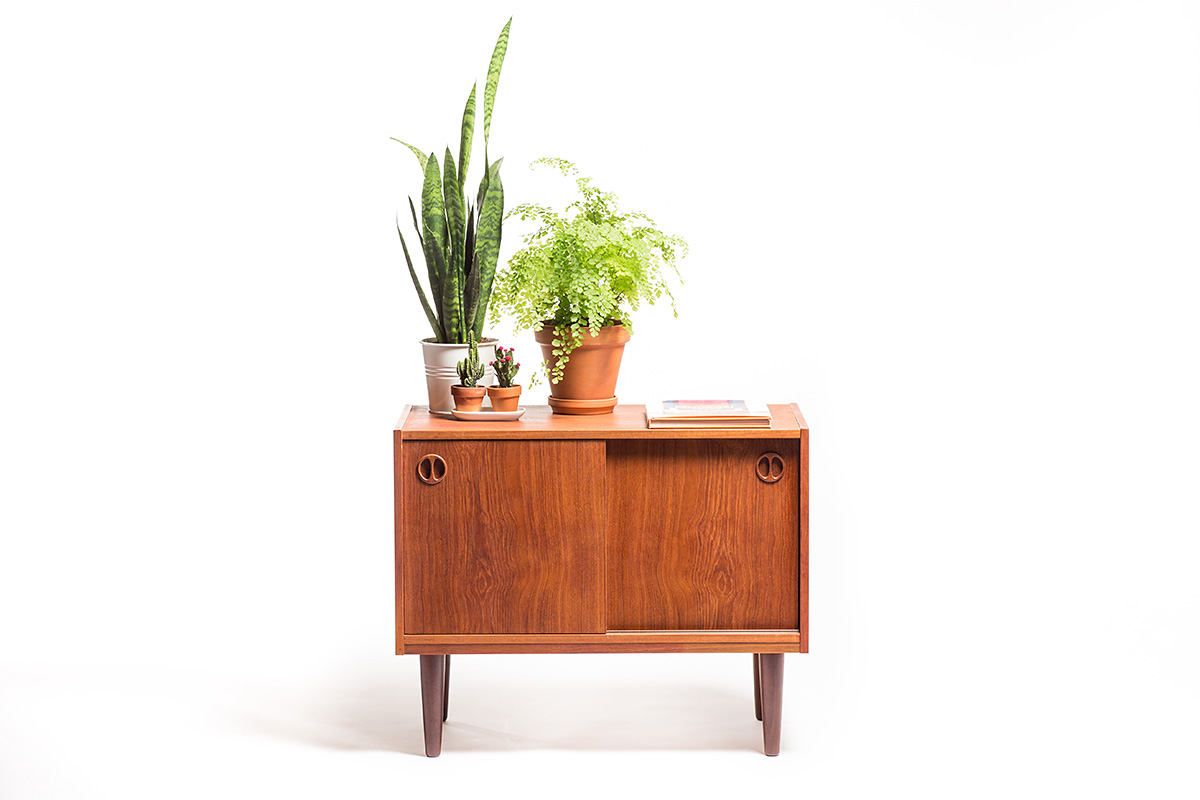 Fraai vintage Deens dressoirtje met schuifdeuren en massieve houten greepjes.
Het kastje verkeert in een nette staat en is een compact praktisch meubel.
Achter de schuifdeuren zit een plank en het staat op conische pootjes.
Het teak heeft een mooie tekening.
Afmetingen:
80 cm breed, 40 cm diep en 65 cm hoog.
Sold
Lovely little Danish cabinet with sliding doors, solid wood handles and beautiful grain patterns in the teak veneer.
It is in a very good and clean condition.
Dimensions:
80 cm wide, 40 cm deep and 65 cm high.
Sold