Set of vintage Studio floor lamps by Jo Hammerborg (sold)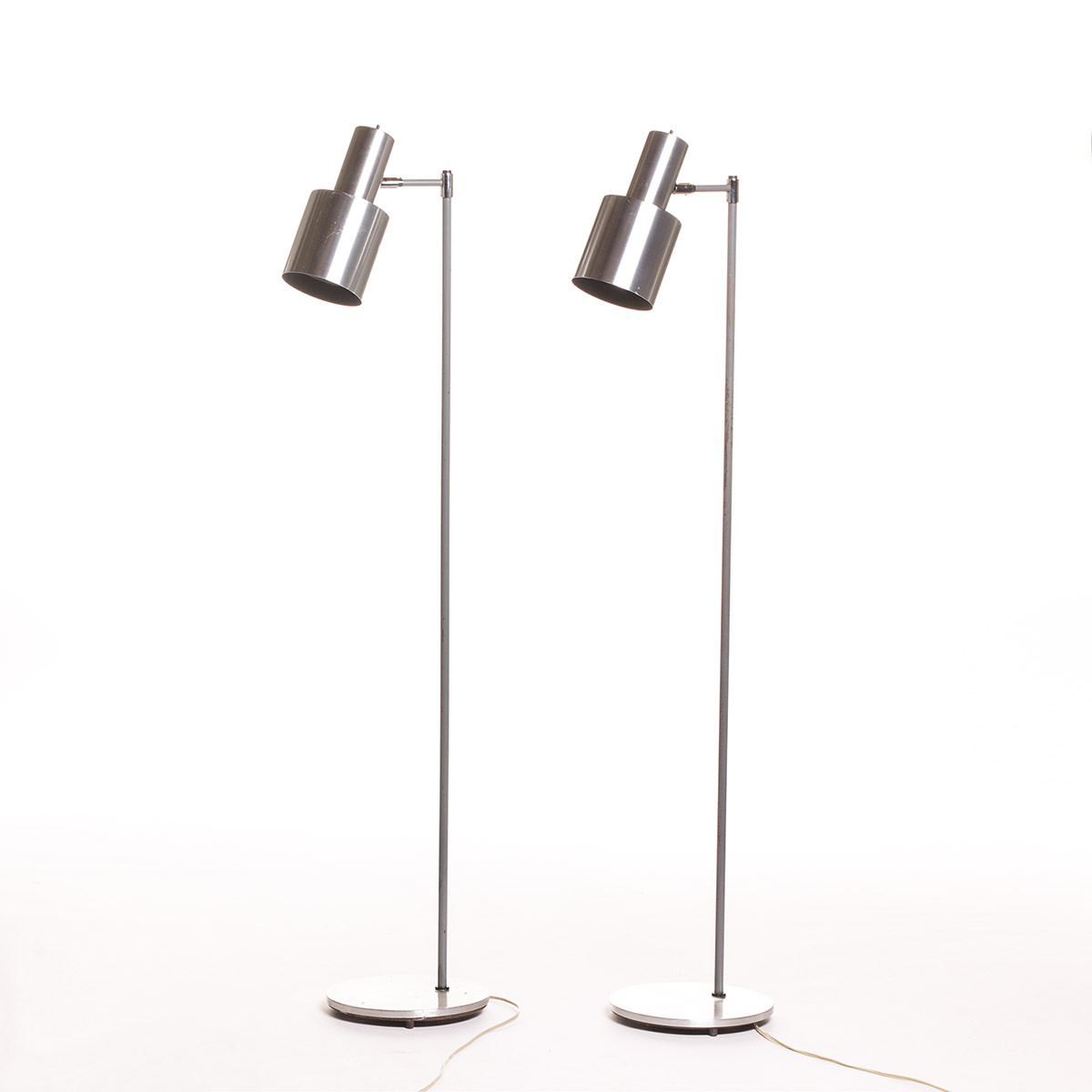 We hebben een stijlvolle set Studio vloerlampen aan onze collectie van Hammerborg lampen toegevoegd. De Studio lamp van de Deense ontwerper Jo Hammerborg is een van zijn bekendere ontwerpen voor Fog & Morup, waar hij hoofd van de design afdeling was. Hammerborg ontwierp de Studio lamp in de zestiger jaren.
Deze set Studio lampen is in zilverkleurig aluminium uitgevoerd. De lampen hebben een statige kap van aluminium die in vele richtingen verstelbaar is, een grijze stang en een degelijke voet eveneens van aluminium en zijn een echte verschijning in elk interieur.
De studio lampen verkeren in gebruikte vintage staat met zichtbare gebruikssporen, het zijn dan ook lampen van ruim vijftig jaar oud. Een van de stangen heeft wat missende lak, de kappen hebben wat krassen en een van de voeten is opnieuw gespoten met een laklaag en de andere heeft krassen. Een lamp heeft wat roest aan de bovenkant van de lamp.
De afmeting van de lampen: hoogte 150 cm, diameter 30 cm.
Verkocht.
We have added a stylish set of midcentury Studio floor lamps to our collection of Hammerborg lamps. The Studio lamp by the Danish designer Jo Hammerborg is one of his more famous designs for Fog & Morup, where he was head of the design department. Hammerborg designed the Studio lamp in the sixties.
This set of Studio lamps is made of silver aluminum. The lamps have a stately aluminum shade that is adjustable in many directions, a gray bar and a solid base of aluminum and are a real appearance in any interior.
The studio lamps are in used vintage condition with visible traces of use after all those years. One of the bars has some missing paint, the shades have some scratches and one of the feet has been relacquered and the other has scratches and dents. One lamp has some rust on the top of the lamp.
The size of the lamps: height 150 cm, diameter 30 cm.
Sold
In cooperation with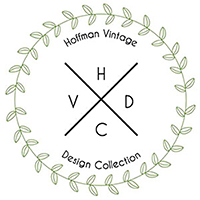 Interested? fill in the contact form below and we will get back to you.