Vintage white and lilac Form-light pendant lamp (* on hold)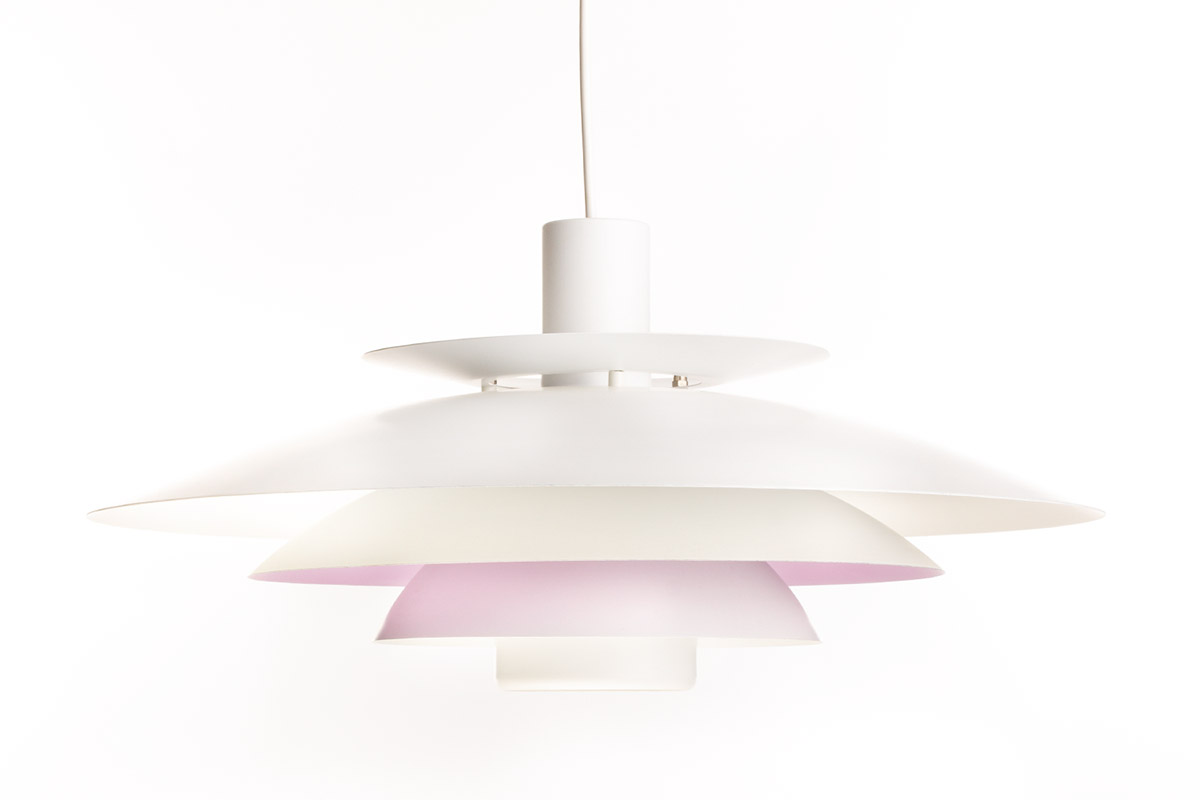 Deze vintage witte Deense schalen hanglamp met de karakteristieke Deense schalen werd in de 70'er jaren geproduceerd door de Deense lampenfabrikant Form-light. De lamp is erg stijlvol, fris wit en onderscheidt zich door de frisse lila binnenkant, wat een leuke gloed geeft als de lamp aanstaat.
De lamp is van degelijke kwaliteit en in nette staat met lichte sporen van gebruik. Afmetingen: 25 cm hoog en 47 cm diameter.
De prijs van deze leuke Scandinavische hanglamp is 225 euro.
This characteristic vintage white Danish hanging lamp was produced in the 70s by the Danish lamp manufacturer Form-light. The lamp  is very stylish, fresh white and is distinguished by the lilac inside, which gives a nice glow when the lamp is illuminated.
The lamp is of good quality and in neat condition with light traces of use. Dimensions: 25 cm high and 47 cm diameter.
The price of this Danish hanging lamp is 225 euro.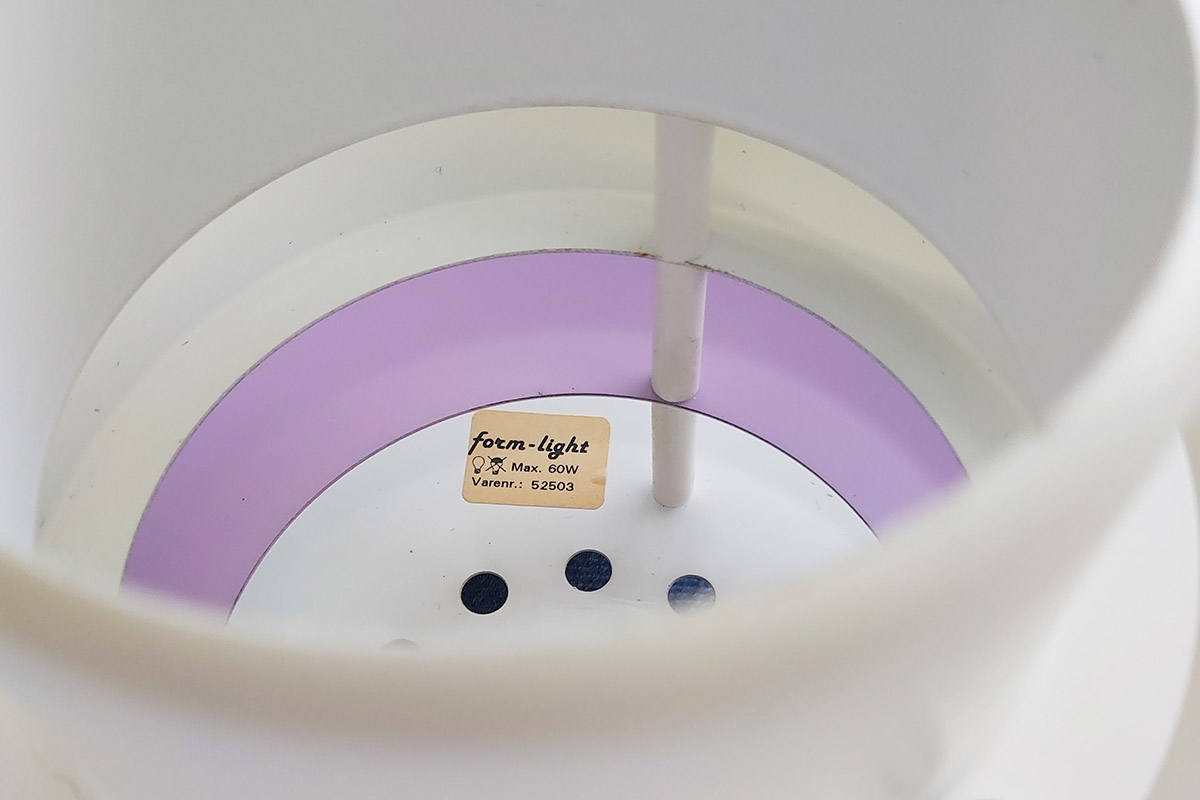 Heb je interesse in deze Form-light hanglamp vul dan onderstaand formulier in en we nemen contact met je op.
Are you interested in this Scandinavian pendant lamp fill in the contact form below and we will get back to you.