William Watting salontafel voor Fristho (sold)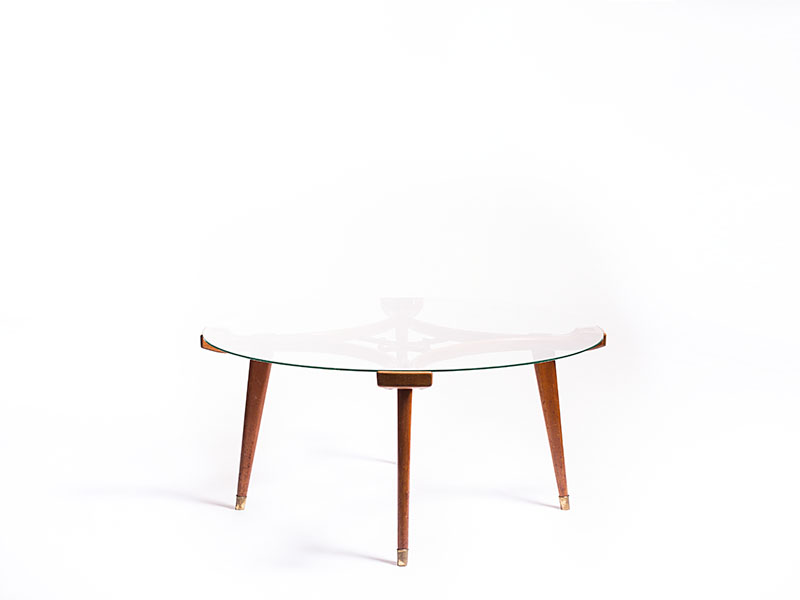 Fraaie salontafel ontworpen door William Watting voor Fristho. Met mooie details zoals het messing middenstuk wat het teakhouten frame verbindt en de elegante "armen" waar het glas in valt.
De tafel wordt soms toegeschreven als Giordano Chiesa (Italiaans) maar het is toch echt van William Watting voor Fristho (staat ook in het Fristho boek).
Afmetingen:
48 cm hoog, diameter 100 cm.
Sold
Very nice elegant vintage coffee table designed by William Watting for Fristho with great details such as the brass middle part which holds the solid teak frame together.
Dimensions:
48 cm high, 100 cm diameter.
Sold