Vintage Raak floor lamp by Frank Ligtelijn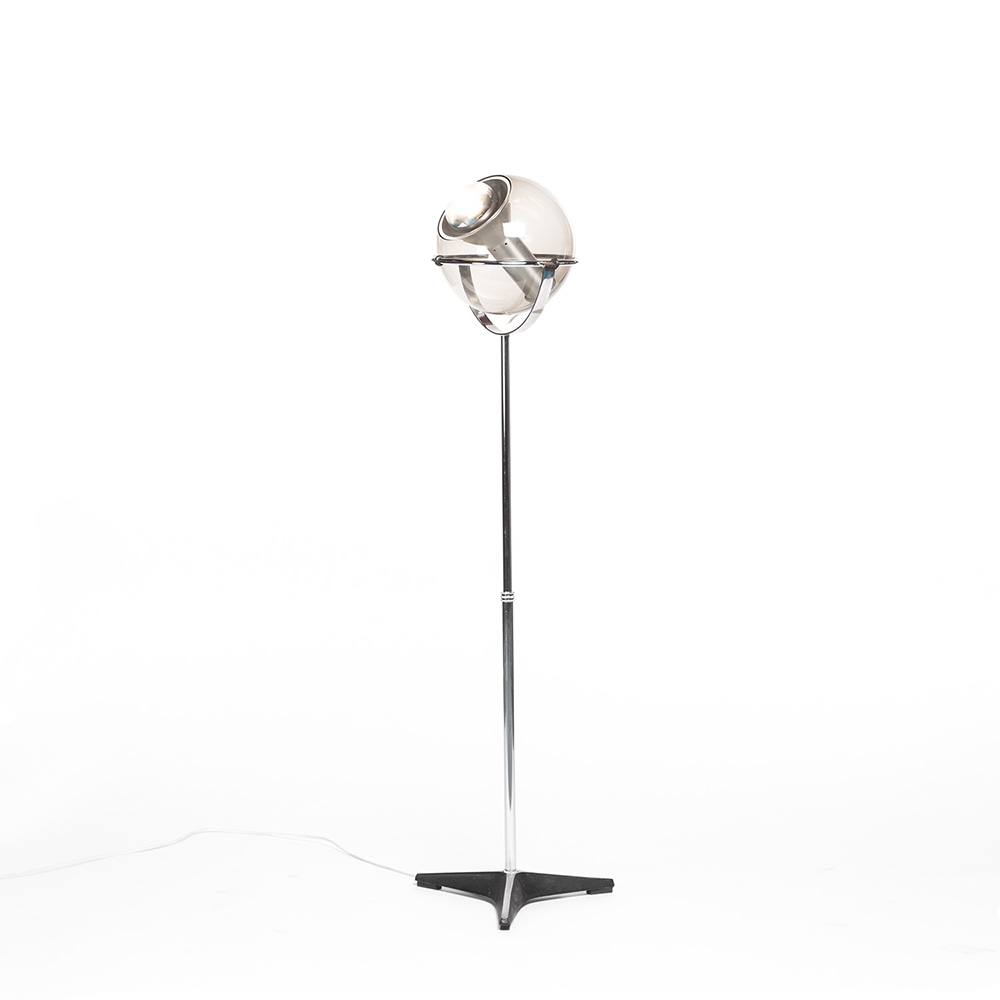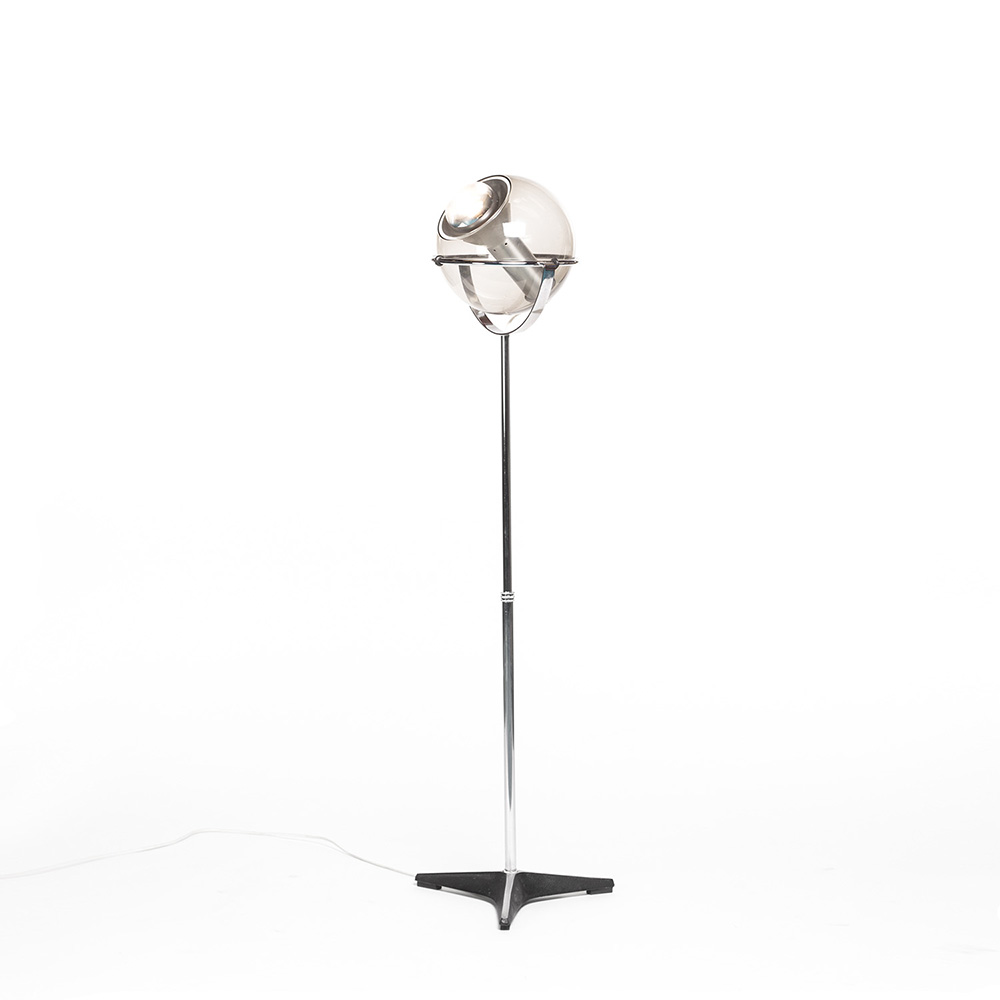 This Globe floorlamp was designed in 1961 by Frank Ligtelijn for Raak Amsterdam is a true Dutch design icon.
The elegant cast aluminium base, the chromed stem and the glass "globe" give the lamp a striking appearance. The glass shade is not the darker brown version or the totally clear version but one with a light grey tone in the glass.
The lamp can be adjusted in hight and the globe can be positioned in several ways so the floor lamp can function as an uplighter or to light out a piece of art on the wall.
The lamp is in an excellent conditions with minimal signs of use. No scratches in the glass or rust in the chrome.
Dimensions:
125 cm hoog (adjustable to 165 cm), diameter of the glass shade 26 cm.
The price is 550 euro.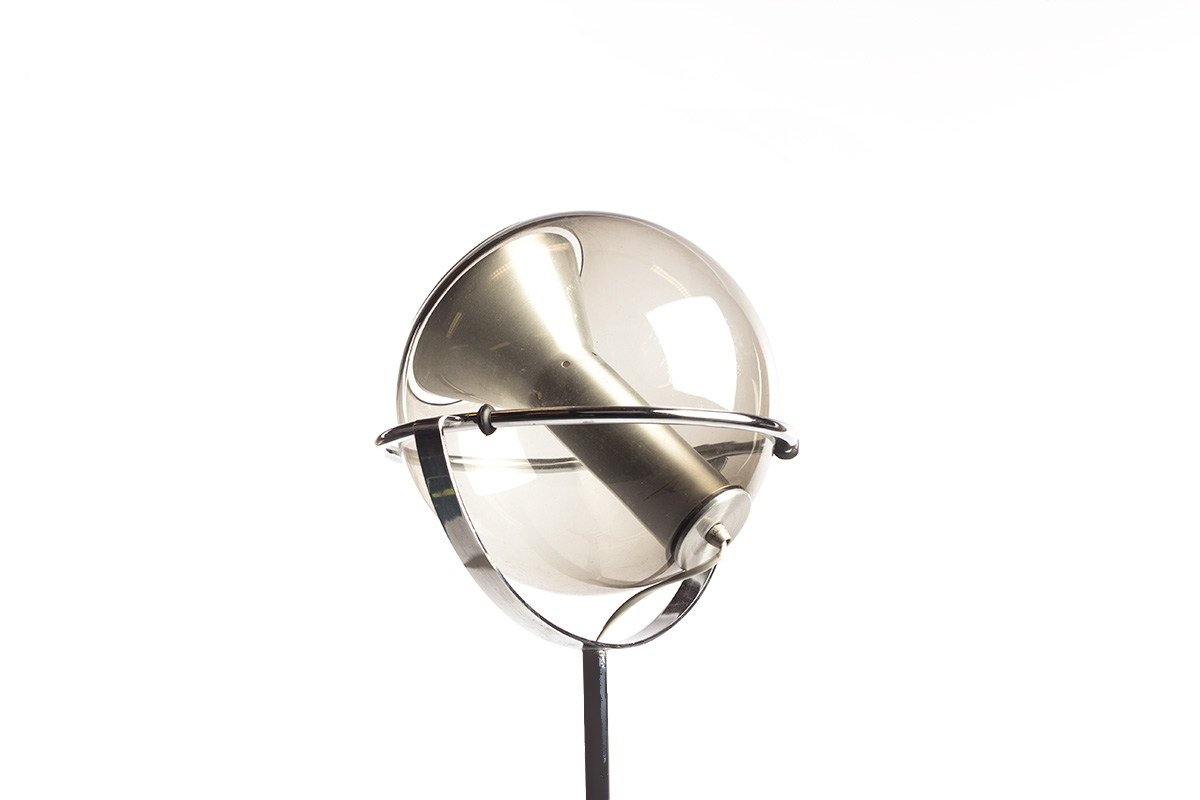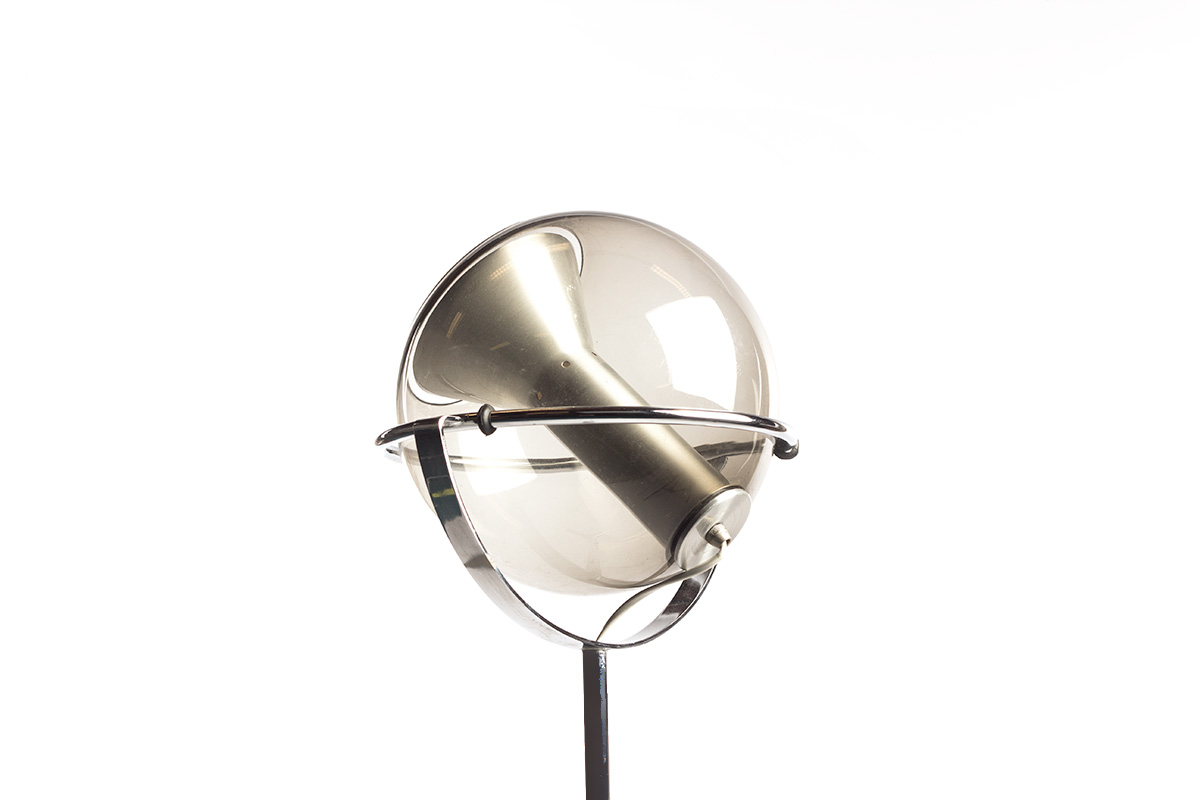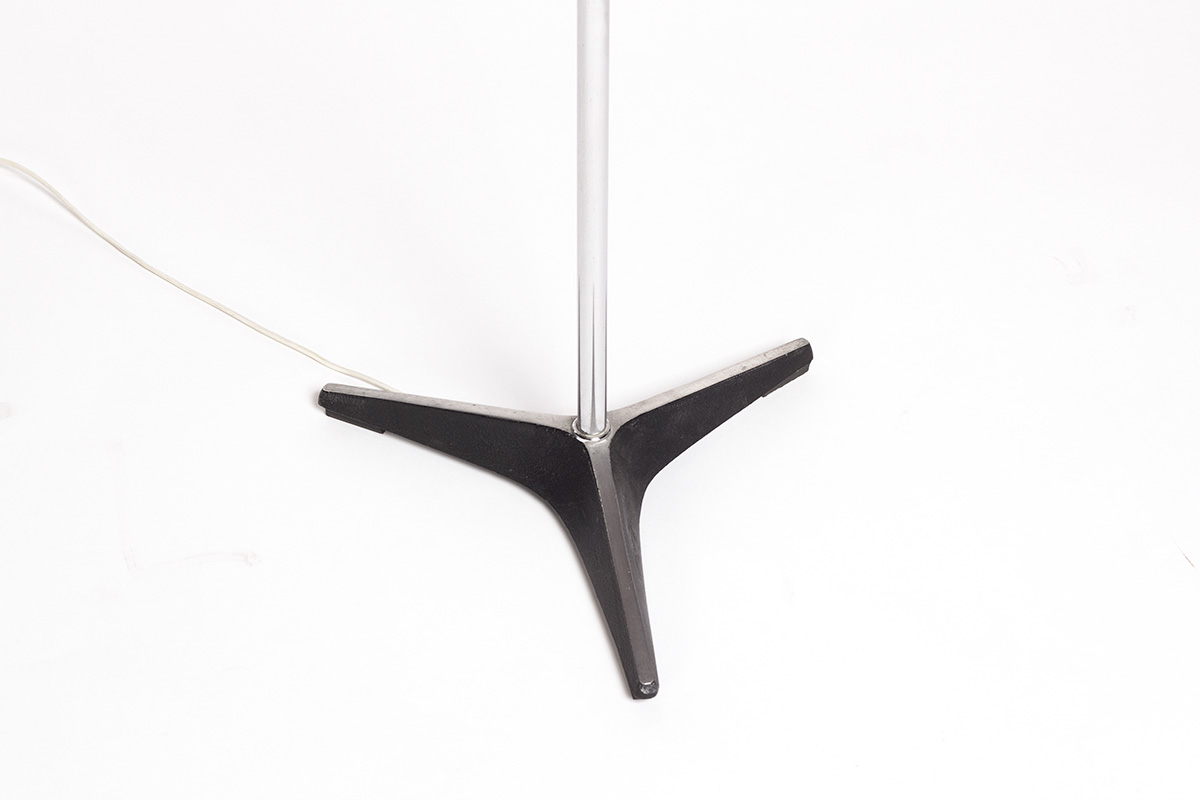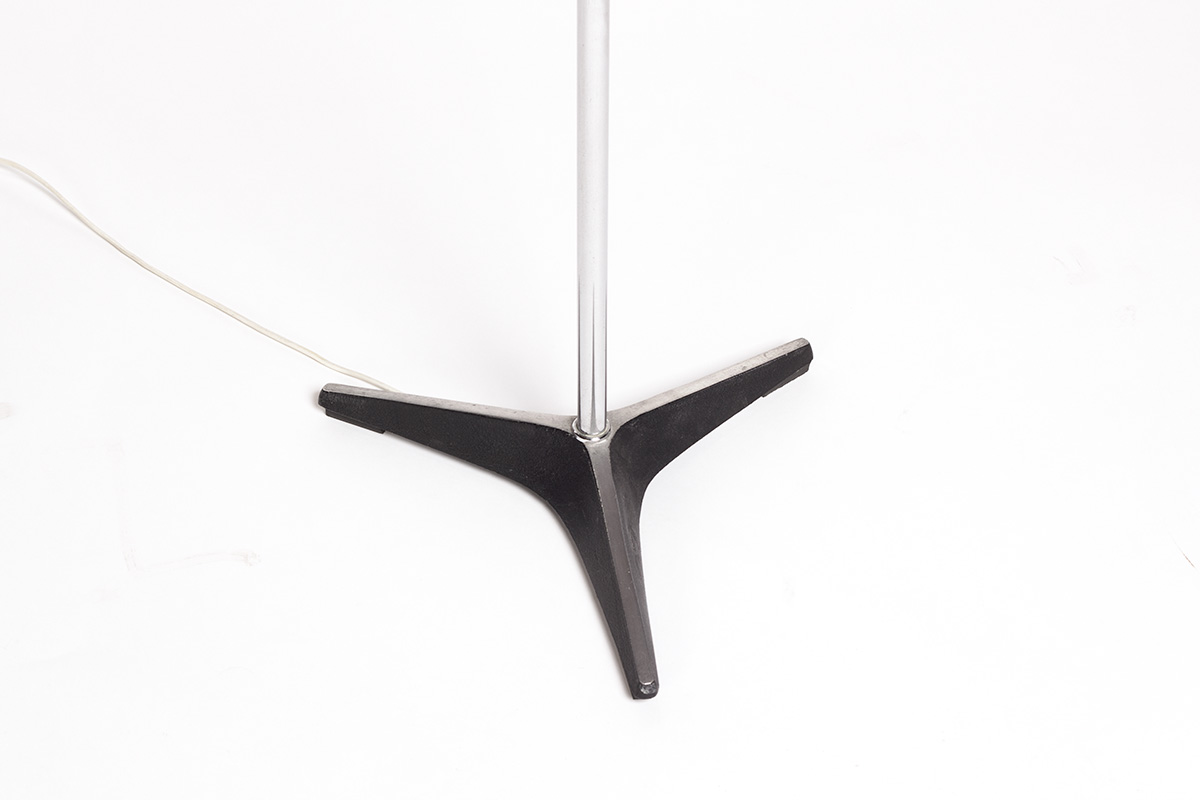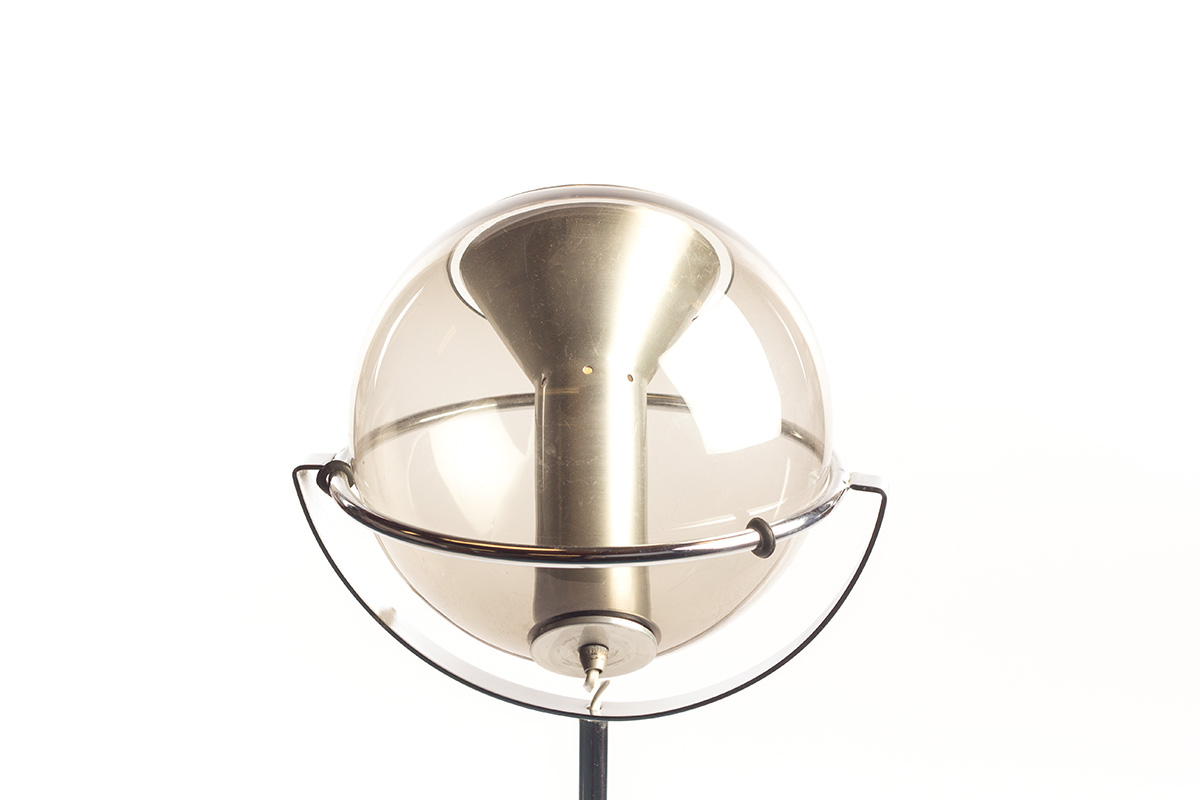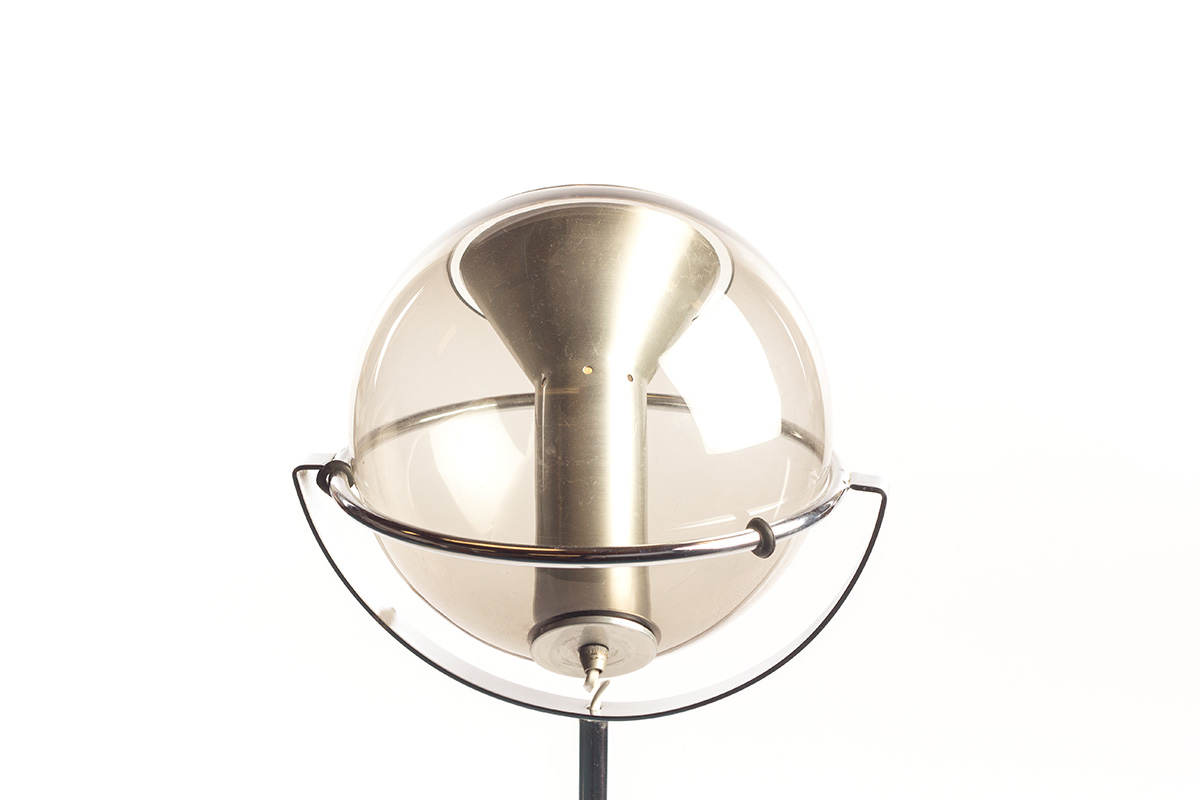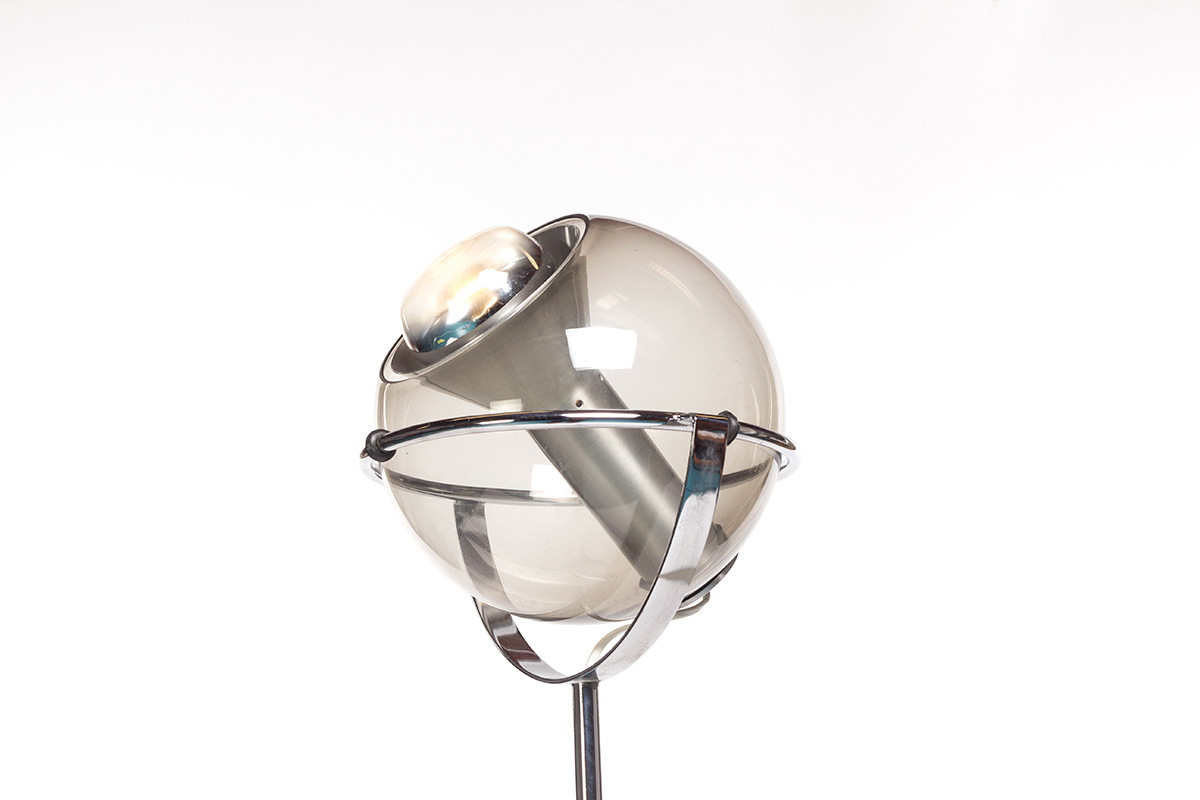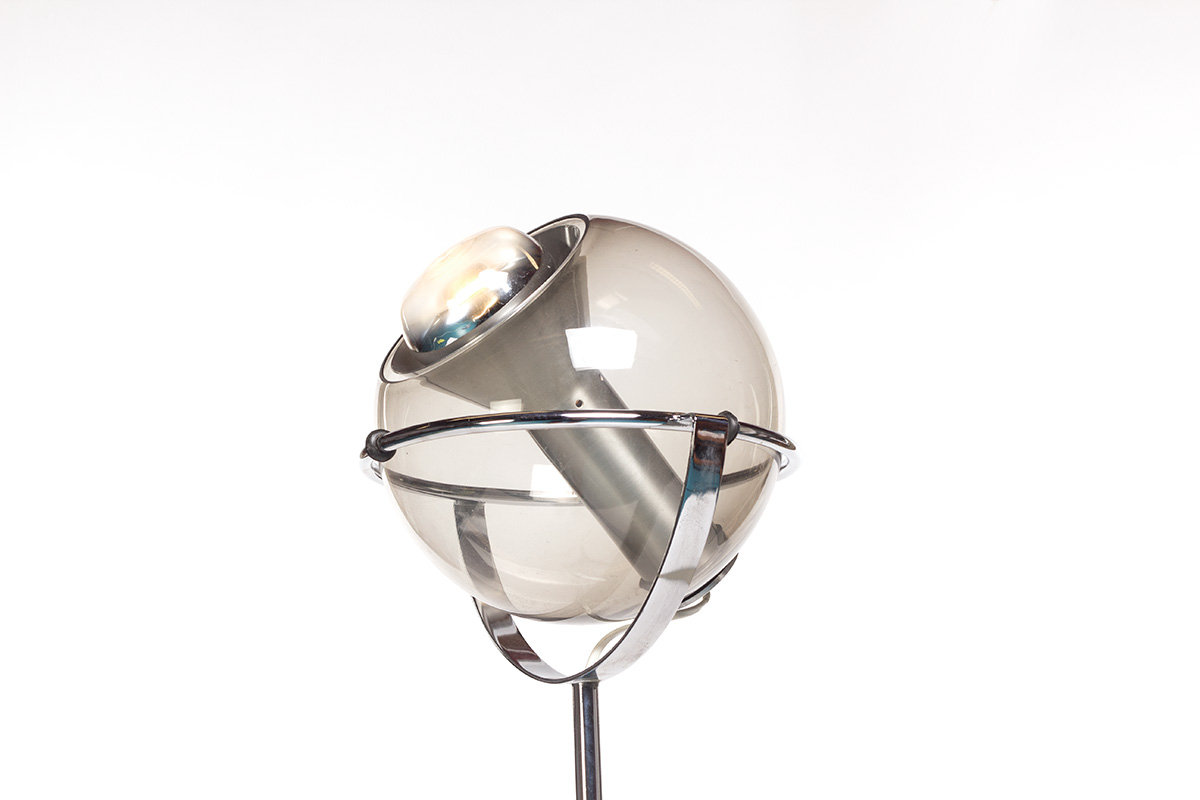 Interested? fill in the contact form below and we will get back to you.