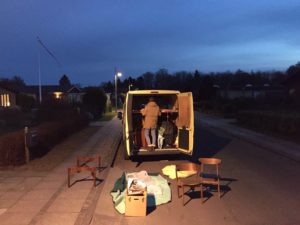 U kunt bij de Vintage Furniture Base ook terecht voor de inkoop van uw spullen. Heeft u mooie vintage meubels, lampen of accessoires in de aanbieding, die u graag een tweede leven gunt, neem dan contact met ons op.
Wij knappen de items altijd weer met aandacht op en zorgen dat het bij een liefhebber terecht komt. We bieden een prijs die fair is, komen het item op korte termijn bij u ophalen en u heeft geen gedoe met verkopen via bijvoorbeeld Marktplaats.
Heeft u iets in de aanbieding, neem dan contact met ons op door foto's van wat u zou willen verkopen aan ons te sturen met een indicatie van de prijs die u ervoor wilt hebben. Dit kunt u sturen naar vintagefurniturebase at gmail.com.
Wij merken vaak dat mensen verblind raken door de prijzen die ze op internet voor items zien. Dit zijn echter slechts vraagprijzen, voor meubels die meestal al helemaal gerestaureerd zijn, waarbij er commissie betaald moet worden aan de betreffende website en waarover BTW en inkomstenbelasting worden afgedragen. In sommige gevallen kan het dan ook raadzaam zijn om te proberen uw meubels eerst via Marktplaats te verkopen. Mocht u hier niet overheen zien of echt haast hebben met de verkoop van uw meubels, dan bent u van harte welkom om uw meubels aan ons voor te leggen. Wij betalen dan een faire prijs en kunnen snel langs komen.