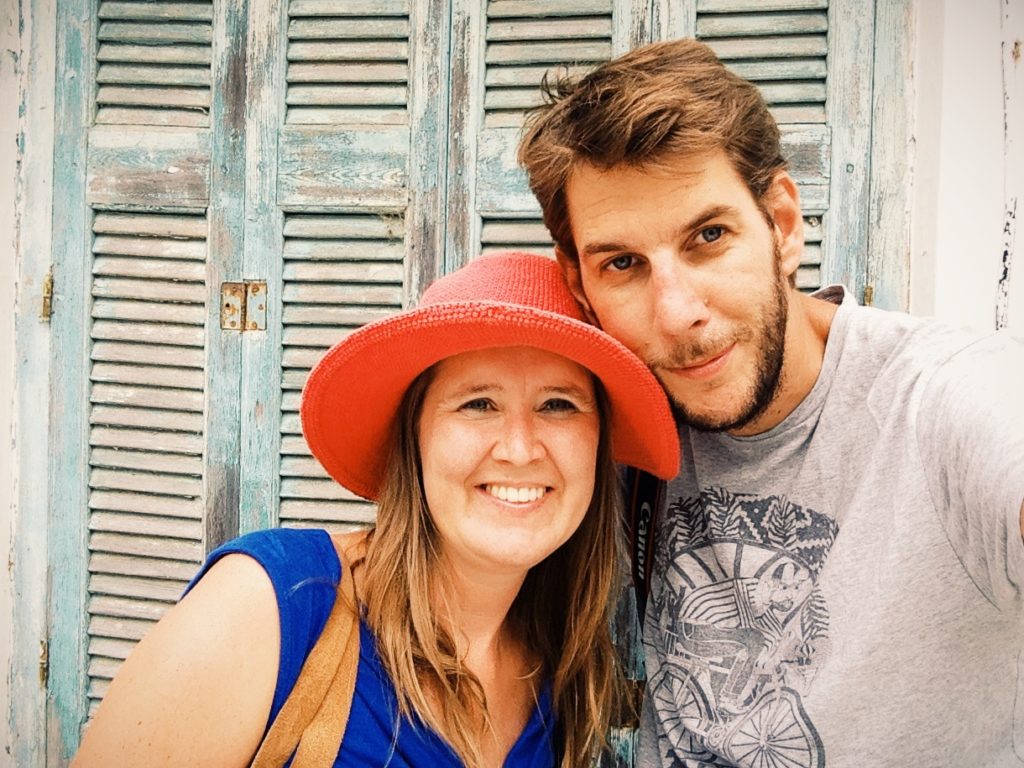 Let op, alleen op afspraak geopend!
De Vintage Furniture Base is een online showroom met voornamelijk Nederlands en Scandinavisch vintage design uit de jaren vijftig en zestig. Onze collectie is met zorg samengesteld waarbij we er voor zorgen dat de items in een zeer goede staat verkeren, daar waar nodig worden ze gerestaureerd of opnieuw gestoffeerd.
De Vintage Furniture Base wordt gerund door Don Sars en Marrit Hoffman. Beiden hebben we in het verleden onze kantoorbanen opgezegd en vele avonturen verder onze draai gevonden in de vintage design meubels. Don kocht en verkocht incidenteel al wel eens wat vintage spullen uit zijn eigen interieur en bouwde dat uit tot de Vintage Furniture Base. Marrit werd gaandeweg ook gegrepen door de meubels en nu is er een samenwerking. Wat is er nou leuker dan samen op zoek te gaan naar de mooiste meubels en lampen en deze weer nieuw leven in te blazen.
We halen alle meubels zelf voor een groot deel uit het buitenland en rijden daarvoor regelmatig naar Denemarken en af en toe naar Italië en Frankrijk. We selecteren de items zorgvuldig door te kijken of we het zelf mooi vinden en of ze voldoen aan onze kwaliteitseisen. Zo werken we aan een constante hoogwaardige collectie van design meubels.
De Vintage Furniture Base is een online gallery met een werkruimte in Frederiksoord die op afspraak is geopend.
We opereren als twee eenmanszaken onder de noemer van Vintage Furniture Base, waarbij Marrit werkt onder de naam Hoffman Vintage Design Collection.
Vintage Furniture Base
Don Sars
tel. 06-39763282
Kvk (nummer opvraagbaar bij ons)
Hoffman Vintage Design Collection
Marrit Hoffman
tel. 06-40419822
KVK (nummer opvraagbaar bij ons)
Adres:
Majoor van Swietenlaan 15
8385CE Frederiksoord
Goederen worden verkocht onder de marge-regeling (er staat geen btw op de factuur).
Betaling kan contant bij afhalen of via bankoverschrijving bij verzenden.
Eventueel bezorgen is in overleg mogelijk tegen een onkostenvergoeding.
The Vintage Furniture Base is an online showroom based in The Netherlands. We offer a high quality Mid-century modern collection with Dutch and Scandinavian design from the fifties and the sixties.
Vintage Furniture Base is run by Don Sars and Marrit Hoffman. We both quit our office jobs and after many adventures found our passion in the vintage design furniture. Don already bought and sold occasionally some vintage stuff from his own interior and built it into the Vintage Furniture Base. Marrit was gradually seized by the furniture and now there's a collaboration. We enjoy it to to go out and about treasure hunting and love to bring vintage design items back to live again.
We select and collect most of the the furniture items mainly from abroad and therefore drive regularly to Denmark. Sweden and Italy will also be explored soon. We select the items carefully to see if we like it ourselves and if they meet our quality standards. We work on a constant high quality collection of design furniture.
Vintage Furniture Base is an online gallery with a warehouse in Frederiksoord (Dr.) and is open by appointment.