Mid century Danish rosewood chest of drawers (sold)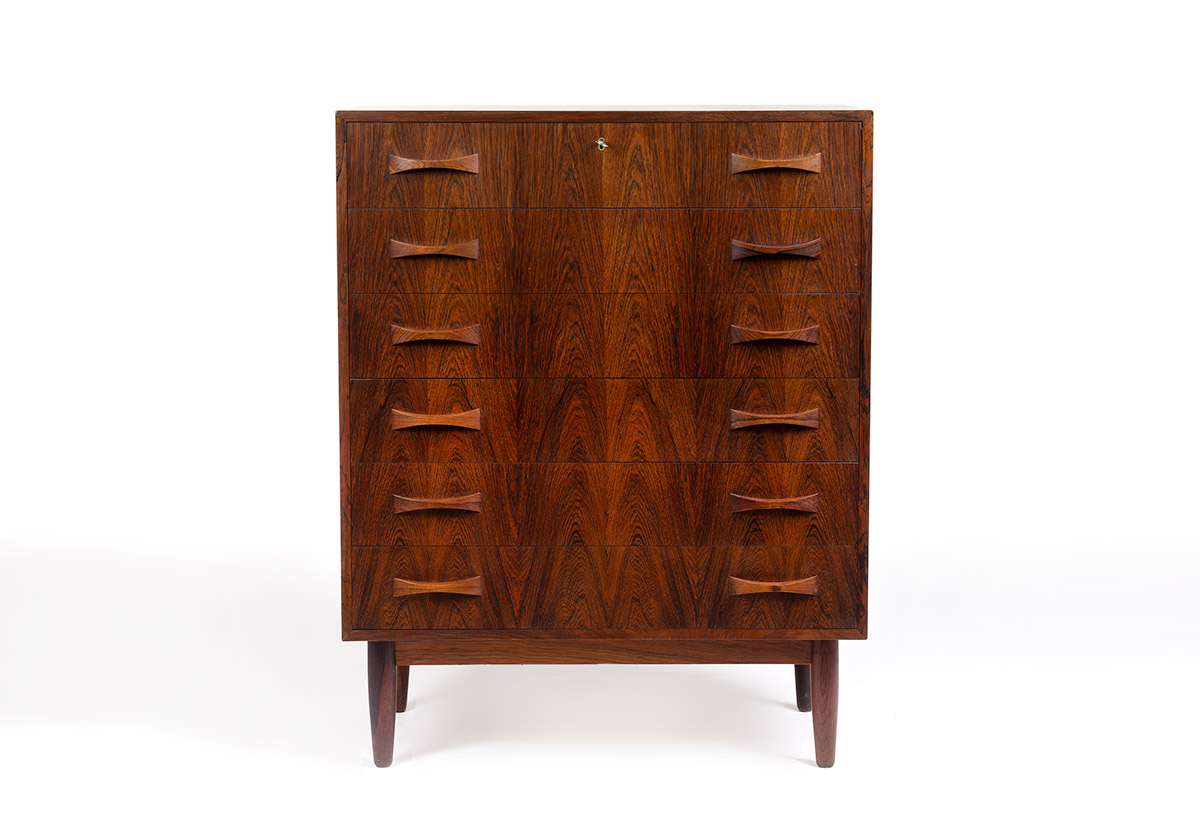 Stylish vintage Danish rosewood chest of drawers on a beautiful base. This sleek Danish design chest of drawers has elegant handles and a beautiful drawing in the veneer. The beautiful round edges, the connections in the drawers and the handles show that this cabinet stands out in quality. In addition, this cabinet is not only a stylish tastemaker, the six drawers also offer a lot of storage space.
The chest of drawers has been restored and is in very neat condition. Dimensions: width 83.5 cm, height 106 cm, depth 42 cm.
Sold
Stijlvolle vintage Deense palissander ladekast op een mooi onderstel. Deze strakke Deens design ladekast heeft elegante greepjes en een fraaie tekening in het fineer. Aan de mooie  ronde randen, de verbindingen in de lades en de handgrepen is te zien dat deze kast er wat kwaliteit boven uit steekt. Daarnaast is deze kast is niet alleen een stijlvolle smaakmaker, de zes lades bieden flink wat opbergruimte ook.
De ladekast is gerestaureerd en in zeer nette staat. Afmetingen: breedte 83,5 cm, hoogte 106 cm, diepte 42 cm.
Verkocht
Interested? fill in the contact form below and we will get back to you.