Vintage Danish chair designed by Erik Buch (*sold)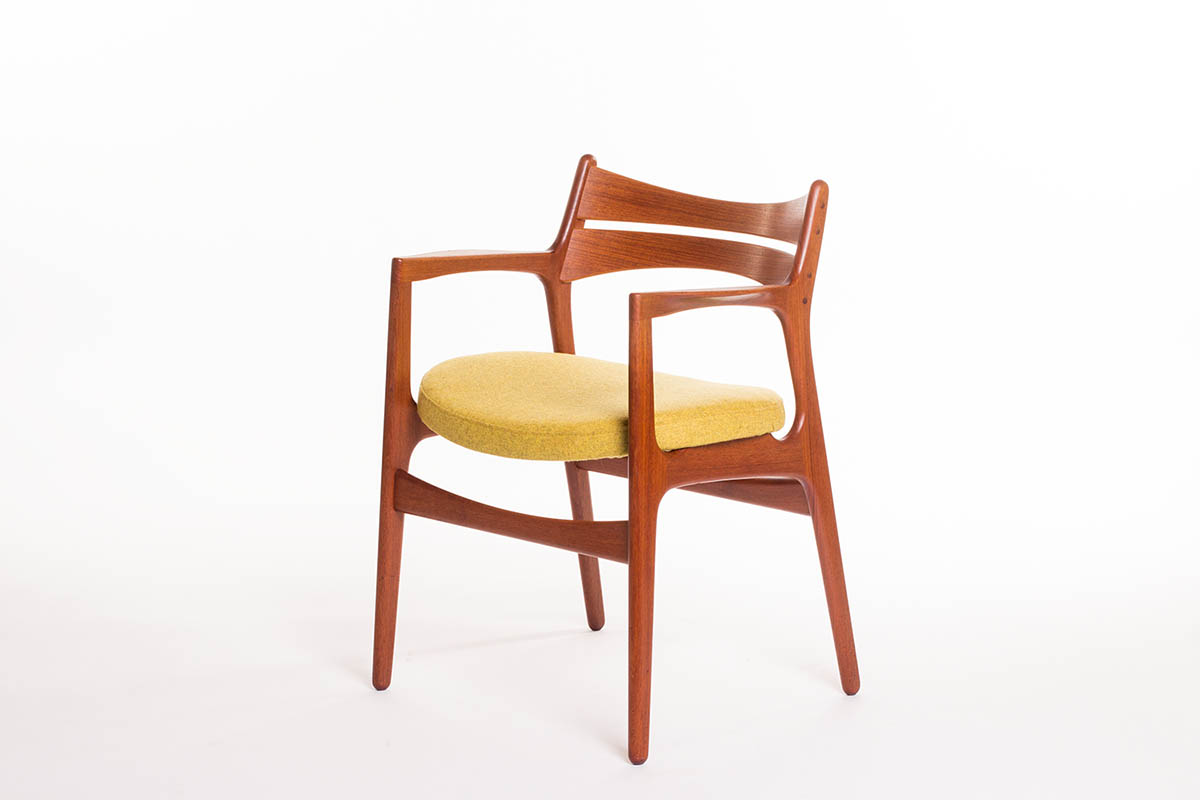 Prachtige Deense stoel ontworpen door Erik Buch (of Erik Buck) en geproduceerd door Christiansen Møbelfabrik. Dit is de stoel waarin de vader aan tafel zat en soms had de moeder eenzelfde model stoel, de kinderen moesten het doen met stoelen zonder leuningen.
Deze stoel met zijn bijzondere vormgeving is een lust voor het oog. De gewelfde rugleunig, de extra brede zitting en de ronde en gebogen vormen in het massief teakhouten frame maken dit een typisch Deens vormgegeven stoel.
Hij kan goed gebruikt worden als bureaustoel omdat hij zeer comfortabel zit.
De stoel verkeert in een supernette staat met lichte sporen van gebruik. Het schuim van de zitting en de stof zijn vervangen. De zitting is bekleed met een goede kwaliteit gemeleerde wollen meubelstof in een zachte gele kleur.
Afmetingen:
58 cm breed, 51 cm diep en 80 cm hoog. De zithoogte is 46 cm.
SOLD
Interested? fill in the contact form below and we will get back to you.