Vintage Danish wall unit by Poul Cadovius with brass holders (sold)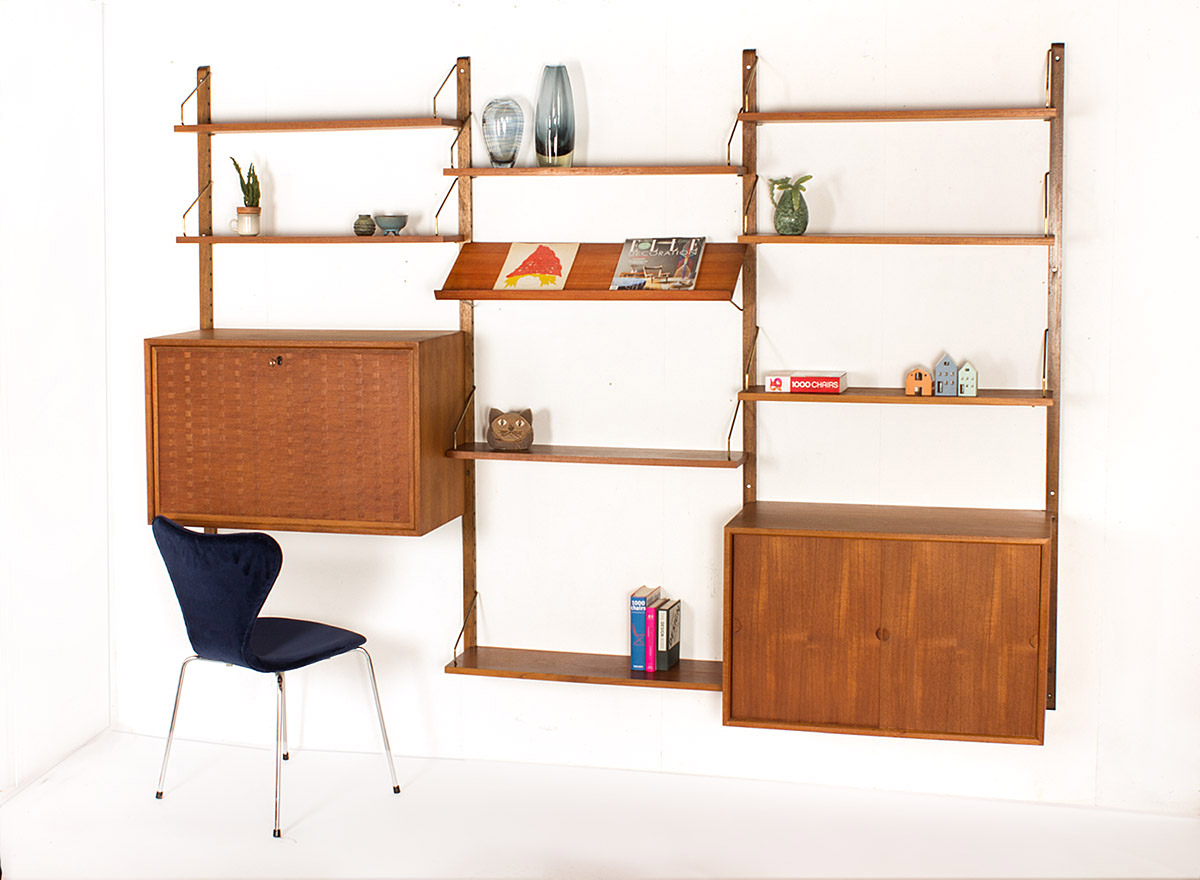 This wall unit was designed by Poul Cadovius for Cado Royal System. It has lots of storage space for your books and accesorries on the shelves and a nice secretary cabinet with a braided teak veneer door. The cabinet with the sliding door is convenient for storing items out of sigbt. The magazine shelf is a more rare addition to this wall unit where you can display some books, art or magazines. The shelf holders are brass and have a nice patina, showing a bit of age.
There are 7 shelves of 20 cm deep, 1 shelf of 24 cm deep, one cabinet with a braded door that functions as a little working space, one cabinet with sliding doors, one magazine shelf, 3 uprights of 175 cm high and one upright of 150 cm high.
All shelves and cabinets are in a very good and clean condition.
Sold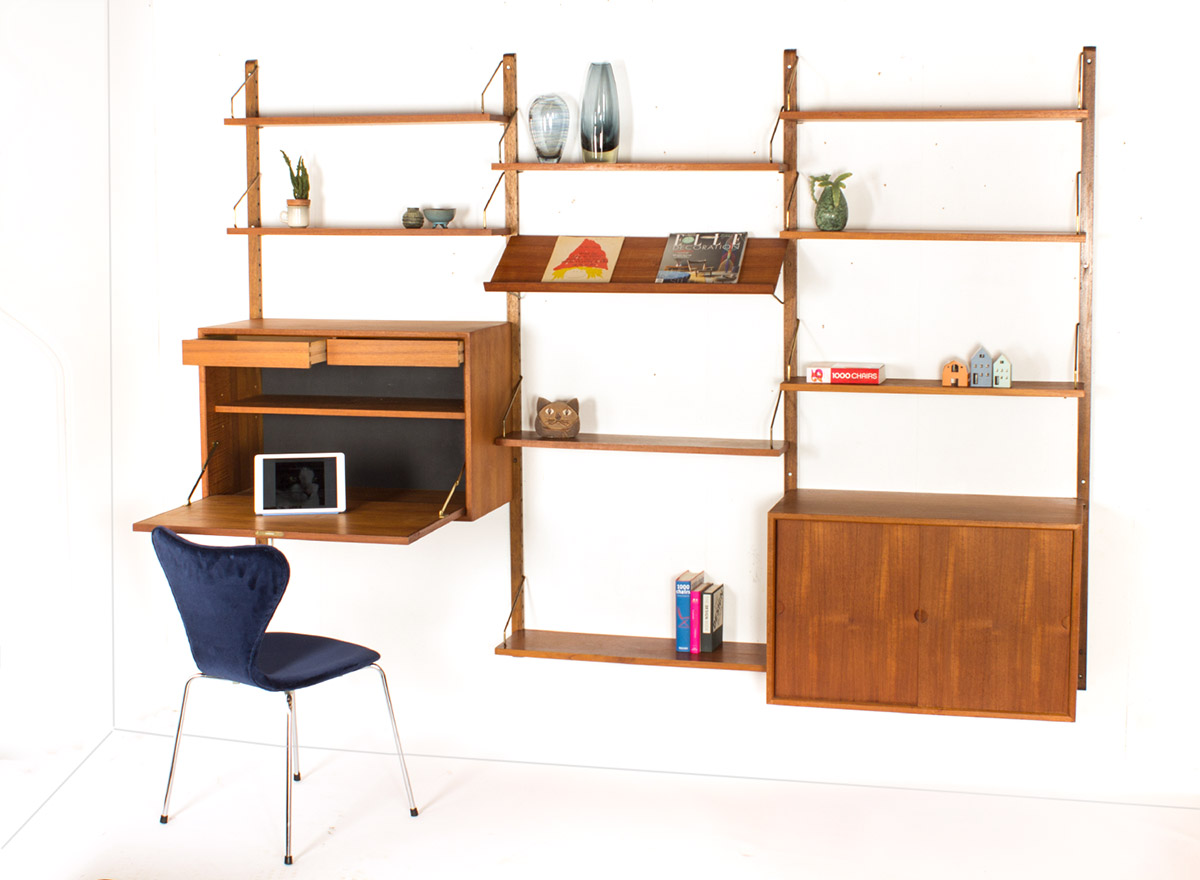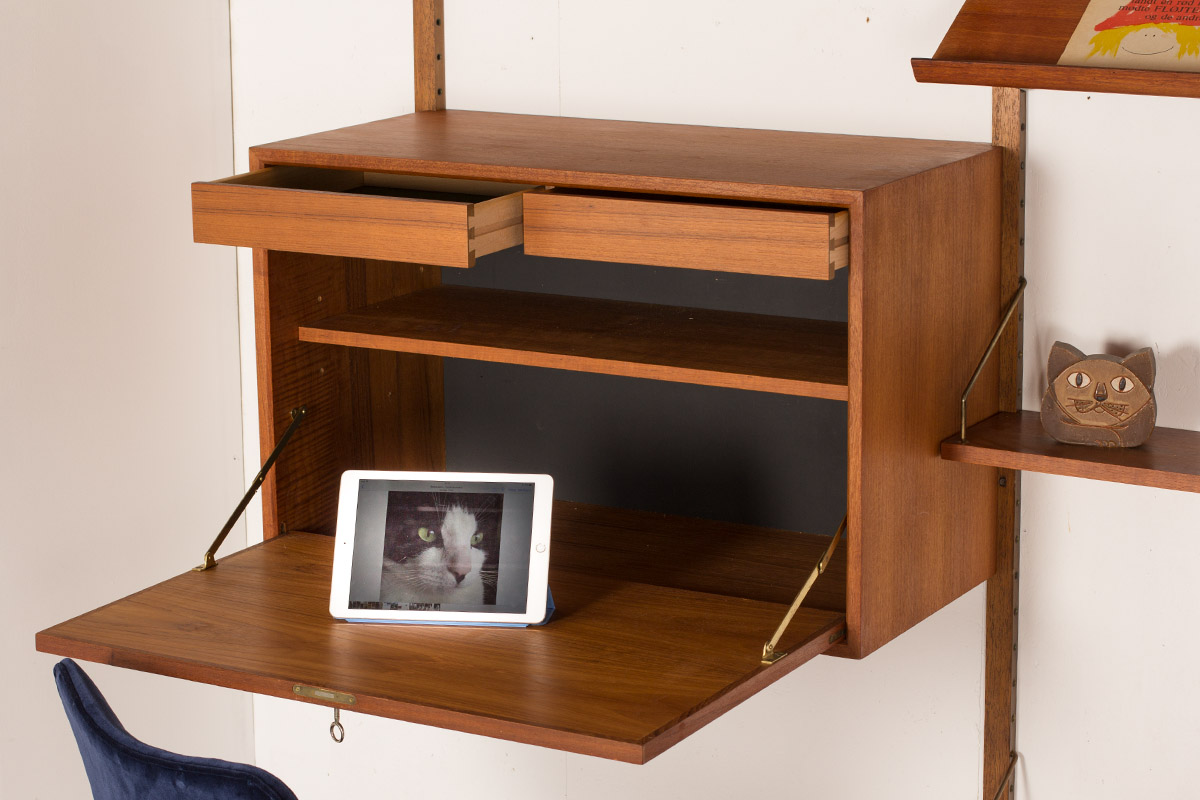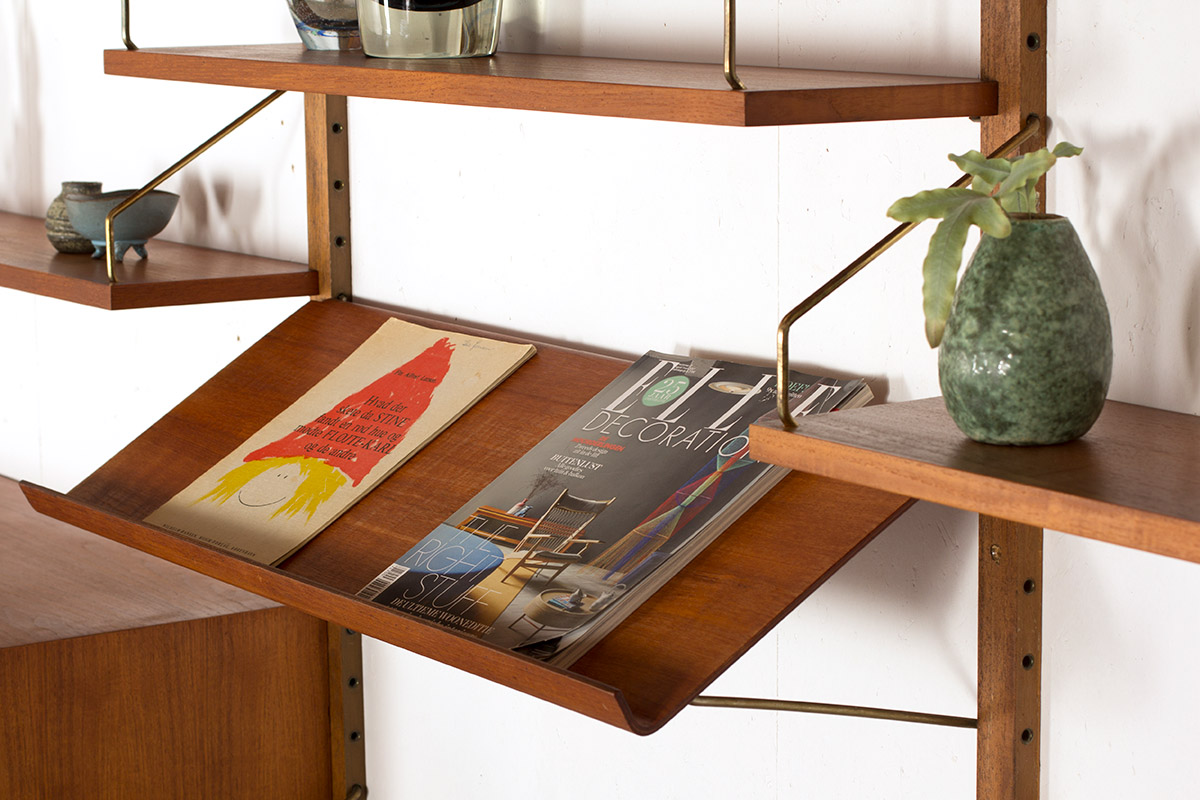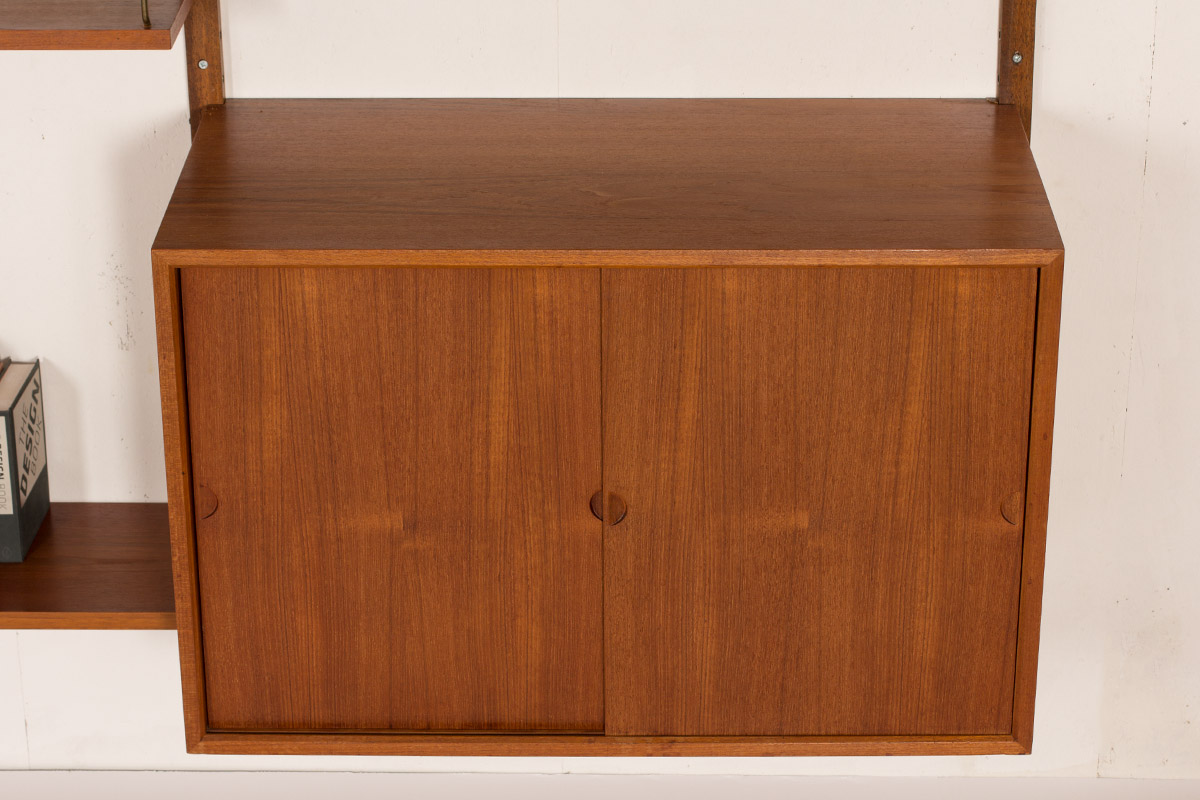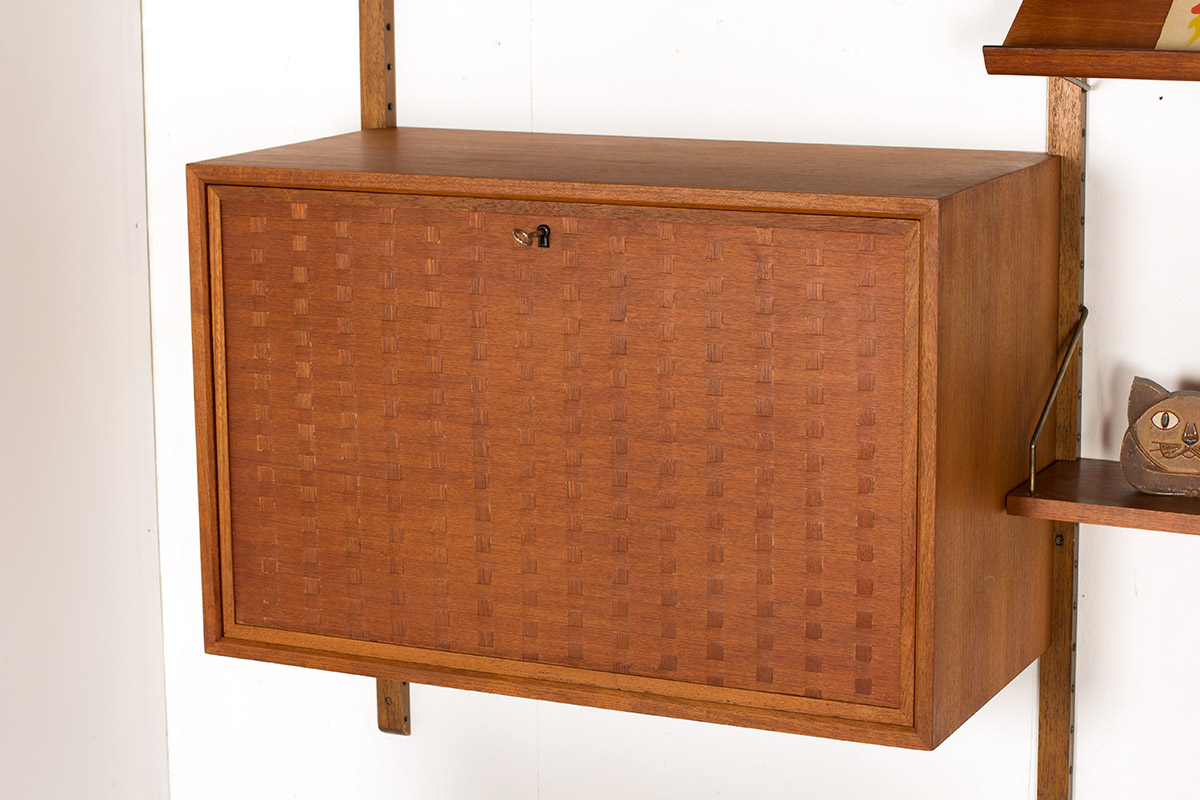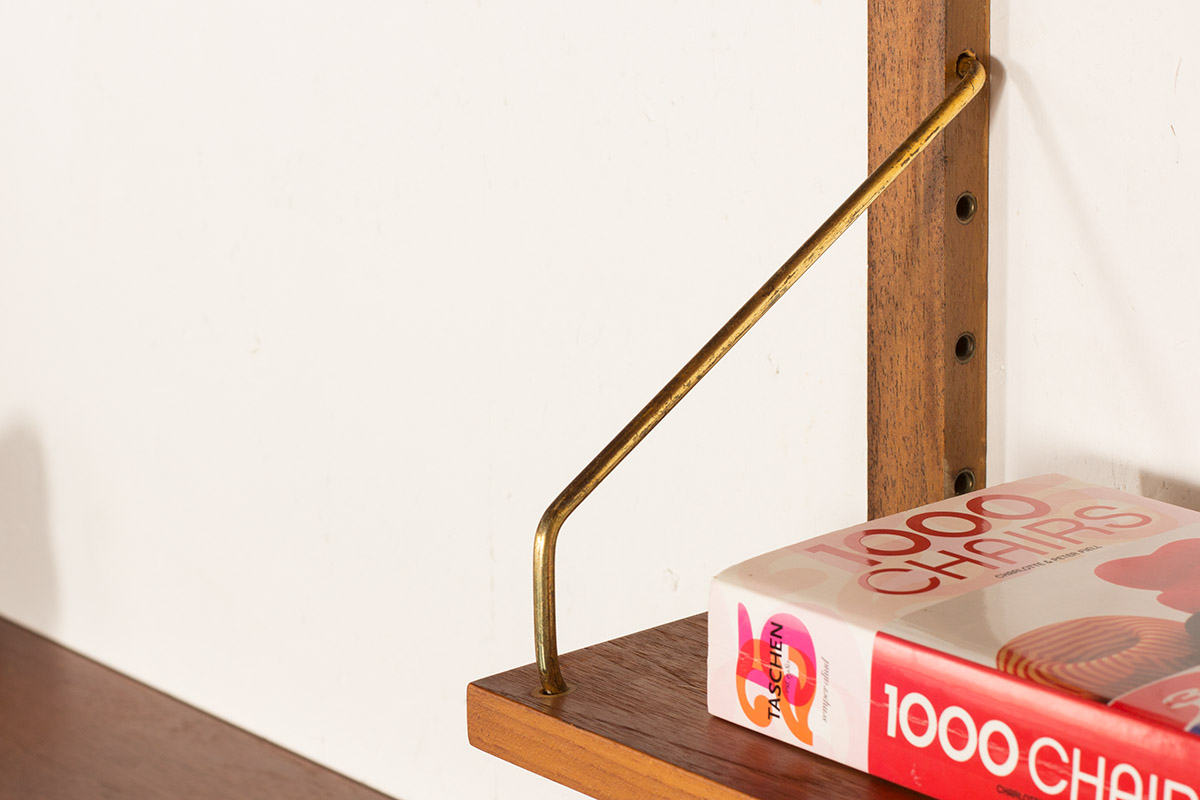 Interested? fill in the contact form below and we will get back to you.