Vintage large Søværnspendel by Jorn Utzon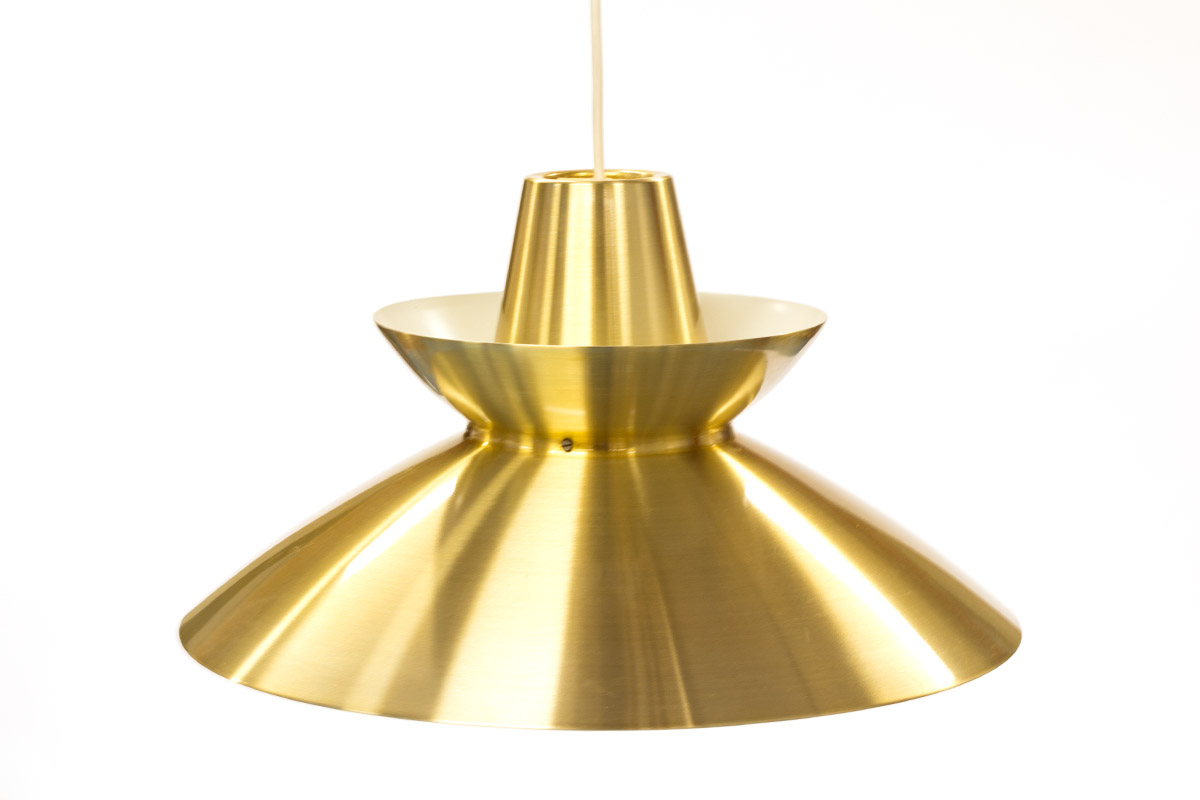 Prachtige zeldzame messing lamp ontworpen door Jorn Utzon voor Nordisk Solar Compagni. Deze lamp gaat door het leven als de "Søværnspendel" en werd in de jaren vijftig ontworpen. Er bestaat ook een kleinere variant uit dezelfde tijd die momenteel weer in productie is genomen door Louis Poulsen.
Deze lamp verkeert gezien zijn leeftijd in een zeer nette staat met lichte sporen van gebruik.
Er zit een miniem deukje in (halve cm misschien en ondiep) maar dat krijg ik niet gefotografeerdvoor de rest is de lamp mooi recht en netjes.
De lamp is nog volledig compleet en origineel met het originele plastic hangertje waar de lamp aan hangt (zie detail foto), deze zijn vaak verdwenen of kapot.
Afmetingen:
diameter 44 cm, hoogte 28 cm.
Sold
Beautiful rare brass pendant designed by Jorn Utzon for Nordisk Solar Compagni. This so called "Søværnspendel" was produced and designed in the fifties, there is also a smaller version which is now being (re)produced again by Louis Poulsen.
The pendant is in a very good and clean condition with small usermarks according with its age, there is a very tiny indentation which is barely noticeable, the lamp is nice and straight.
The lamp is all original and complete.
Dimensions:
44 cm in diameter, 28 cm high.
The price of this nice pendant is 295 euro.