vintage molded plywood easy chairs by Ikea (*sold)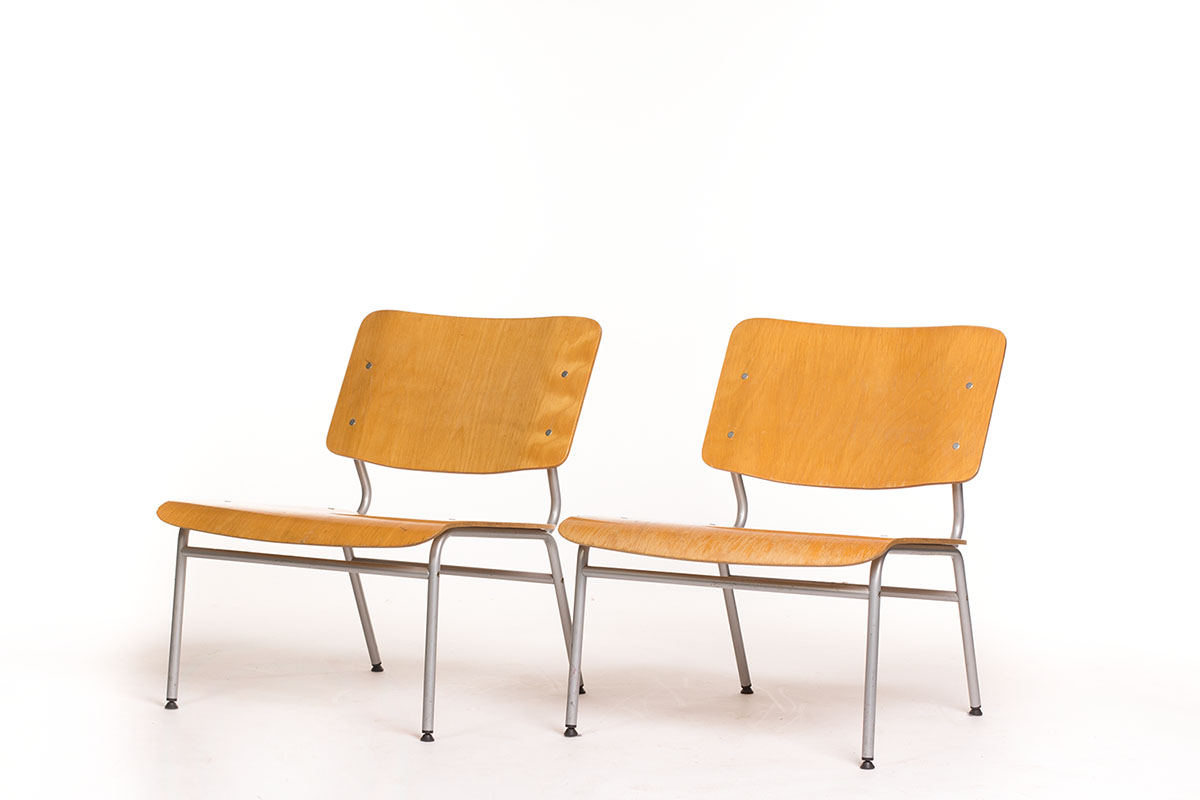 Charming set of two vintage molded plywood low and wide easy chairs by Ikea.
These chairs with their grey metal frames and curvy seats are appealing to the eye and are comfortable as well.
We can't find out who designed them but they are super rare and hard to find, probably manufactured in the seventies or eighties.
They are in a good vintage condition, there are usermarks on the seats but this really adds to the character of the chairs.
Dimensions: 71 cm high, 63 cm wide and 70 cm deep.
Sold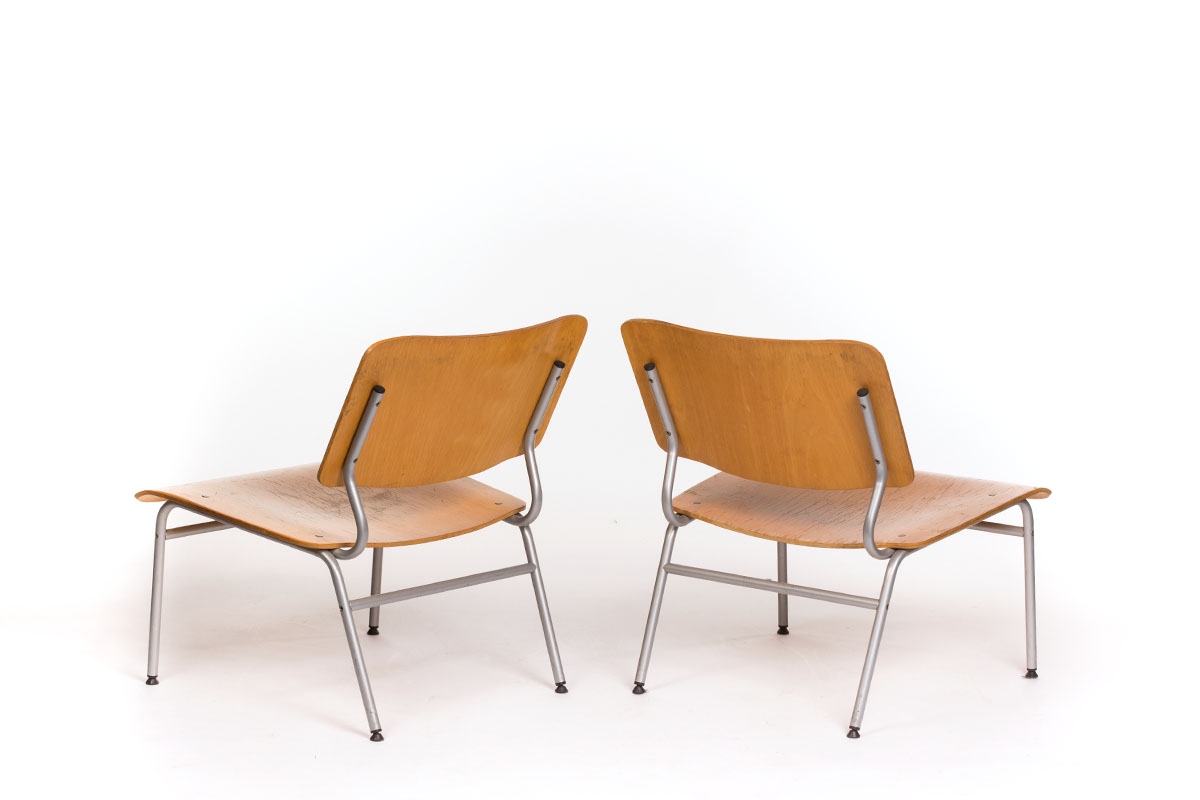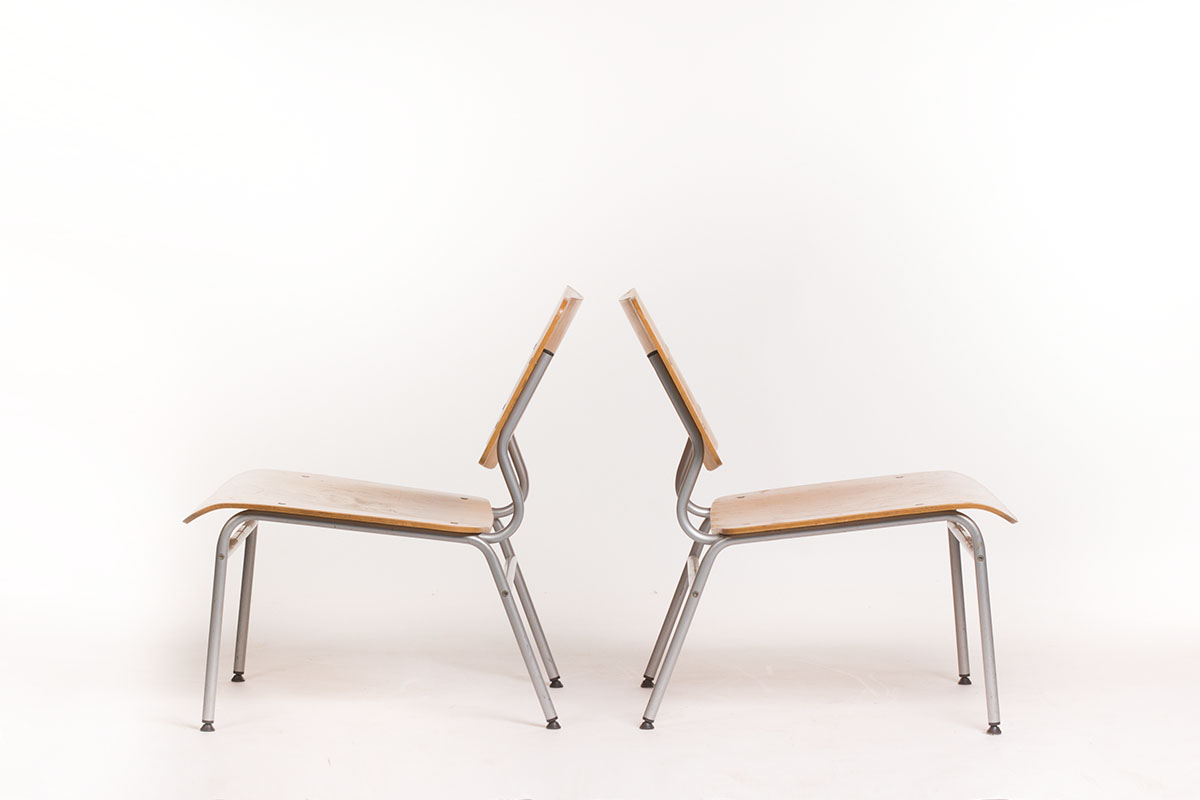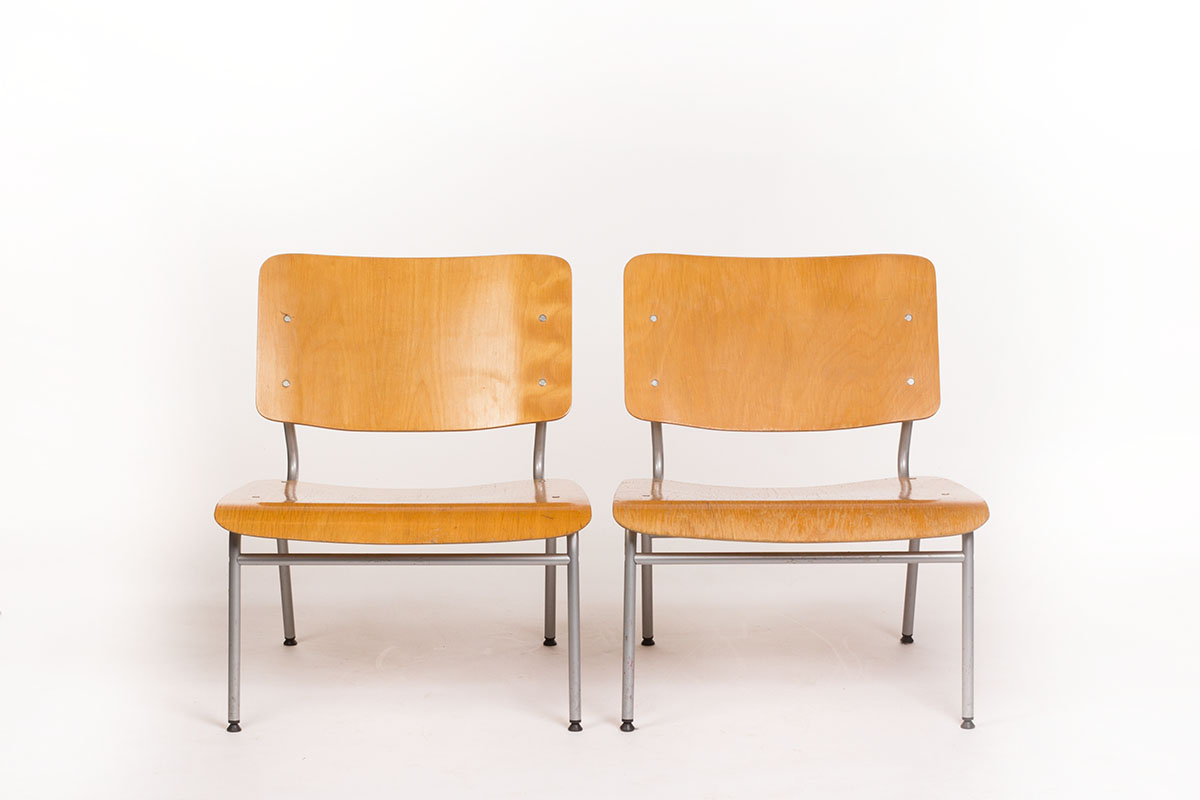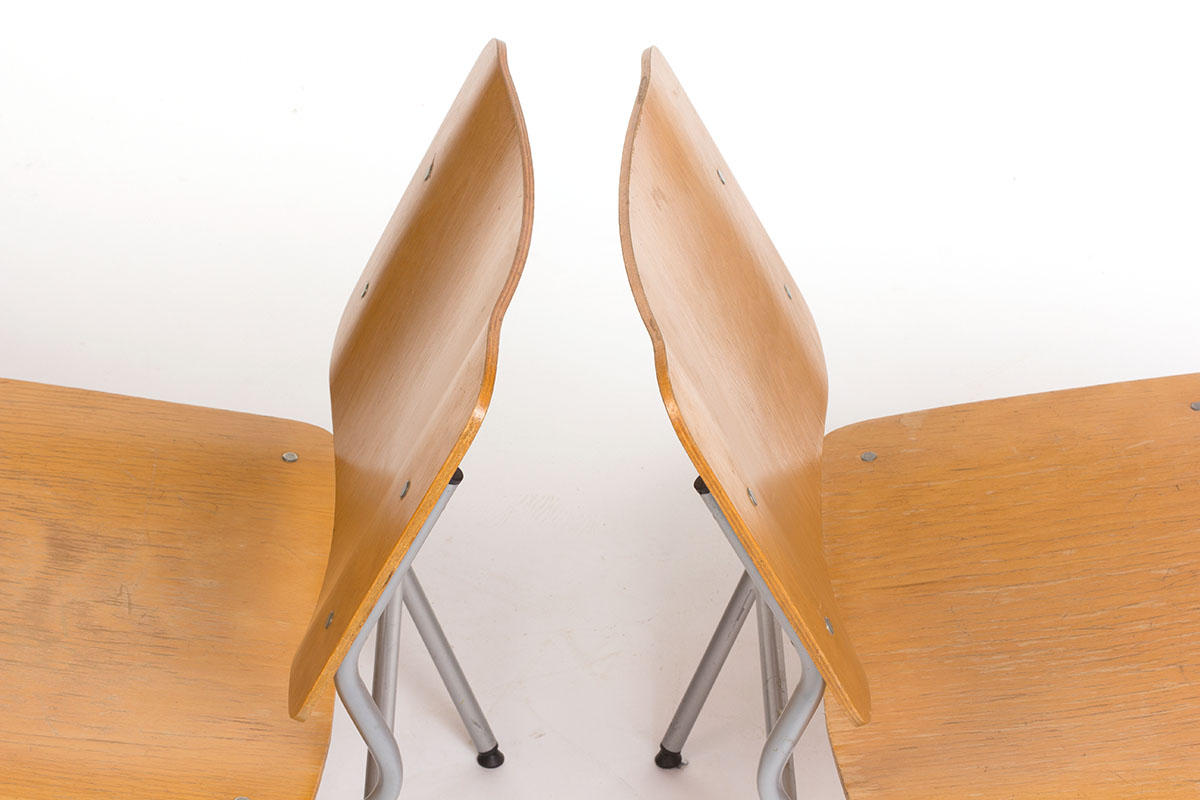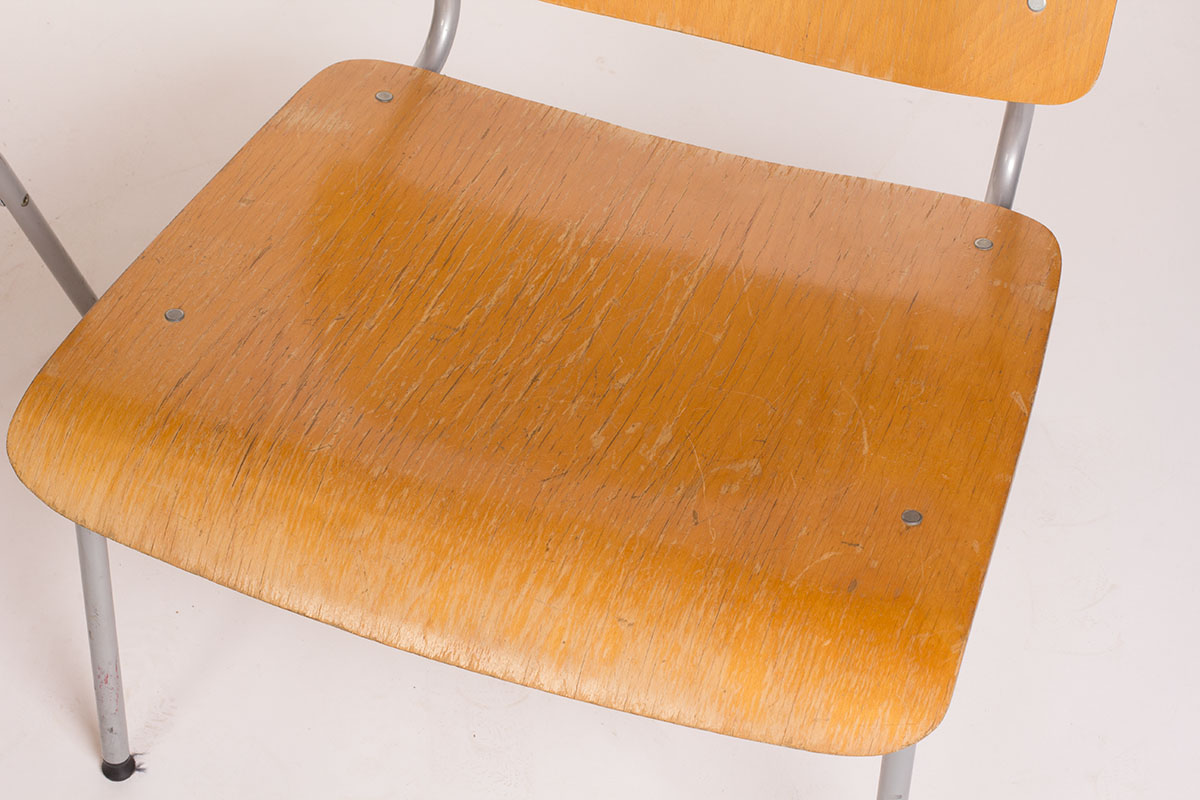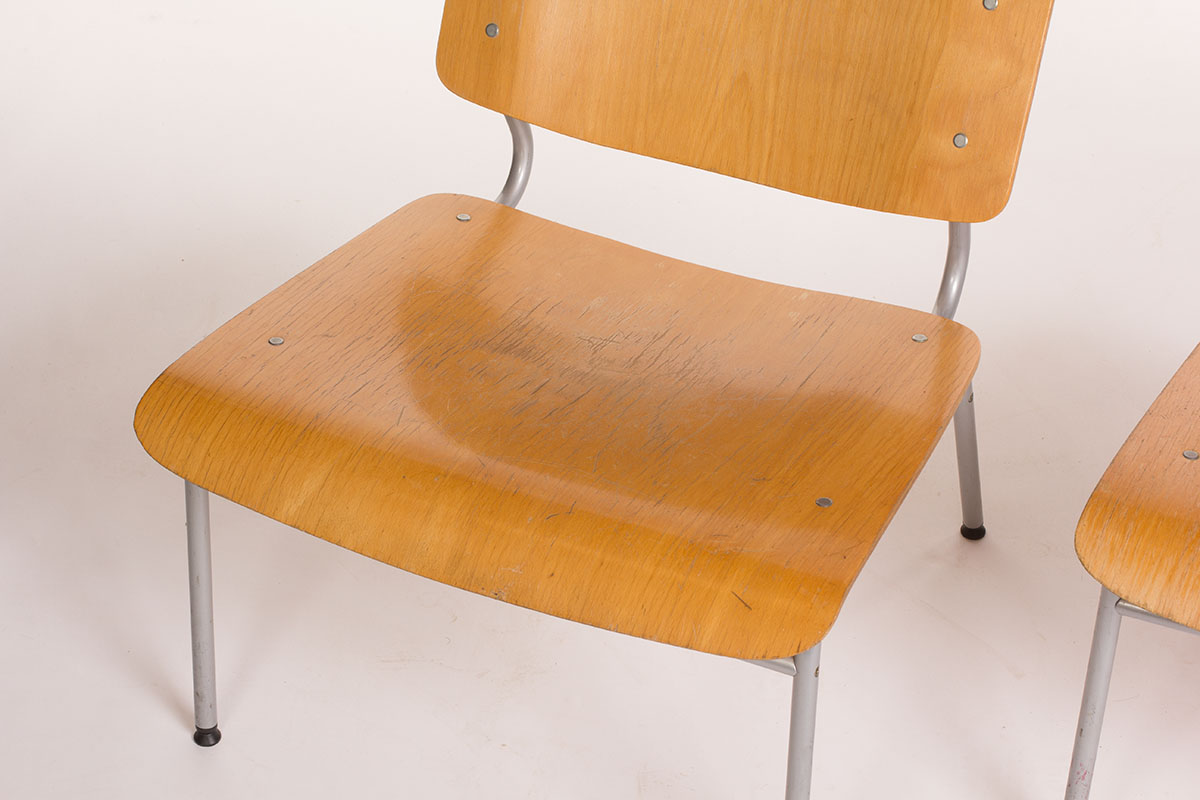 Interested? fill in the contact form below and we will get back to you.