Vintage teak Severin Hansen writing desk (*sold)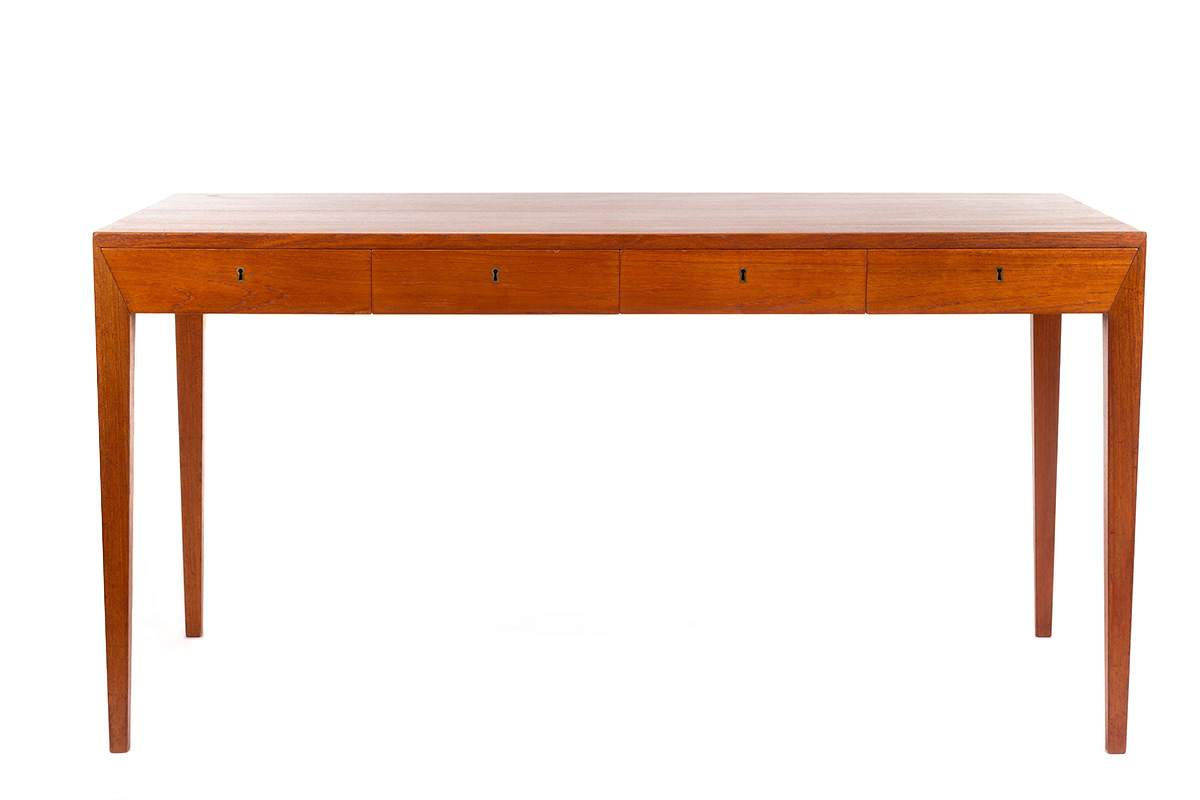 Elegant freestanding teak desk designed by Severin Hansen for Haslev Mobelsnedkeri in the 1960's. The desk stands out because of its sleek design, the beautiful grain-patterns, the well known Hansen's trademark mitred joints and geometrically tapered legs. It also has four drawers with elegant brass keyholes, a stylish detail.
The desk has been fully refinished and is in a very good condition with small signs of use. A few small surface scratches on the top are still visible, not disturbing. Furthermore, in its previous life the desk had a small round hole in the top for the passage of a cable. We have restored this. The original key is included and works on all 4 drawers.
Dimensions: width 143 cm, height 73 cm and depth 75 cm.
Sold
Strak vormgegeven teak bureau ontworpen in de 60'er jaren door de Deense ontwerper Severin Hansen en geproduceerd door Haslev Mobelsnedkeri. Het bureau valt op door z'n strakke ontwerp, de prachtige tekening in het fineer en de voor Severin Hansen kenmerkende houtverbindingen en geometrisch taps toelopende poten. Het bureau heeft vier lades met daarin elegante messing sleutelgaten, een stijlvol detail.
Het bureau is helemaal opgeknapt en in zeer goede staat, met slechts lichte sporen van gebruik, niet storend, naar ons idee geeft het juist extra karakter aan dit bureau, het is pre-loved. Verder had het bureau in z'n vorige leven een kleine ronde doorvoer van een snoer, dit hebben we gerestaureerd. De originele sleutel zit erbij en werkt op de sloten van alle 4 de laden.
Afmetingen: breedte 143 cm, hoogte 73 cm en diepte 75 cm.
Verkocht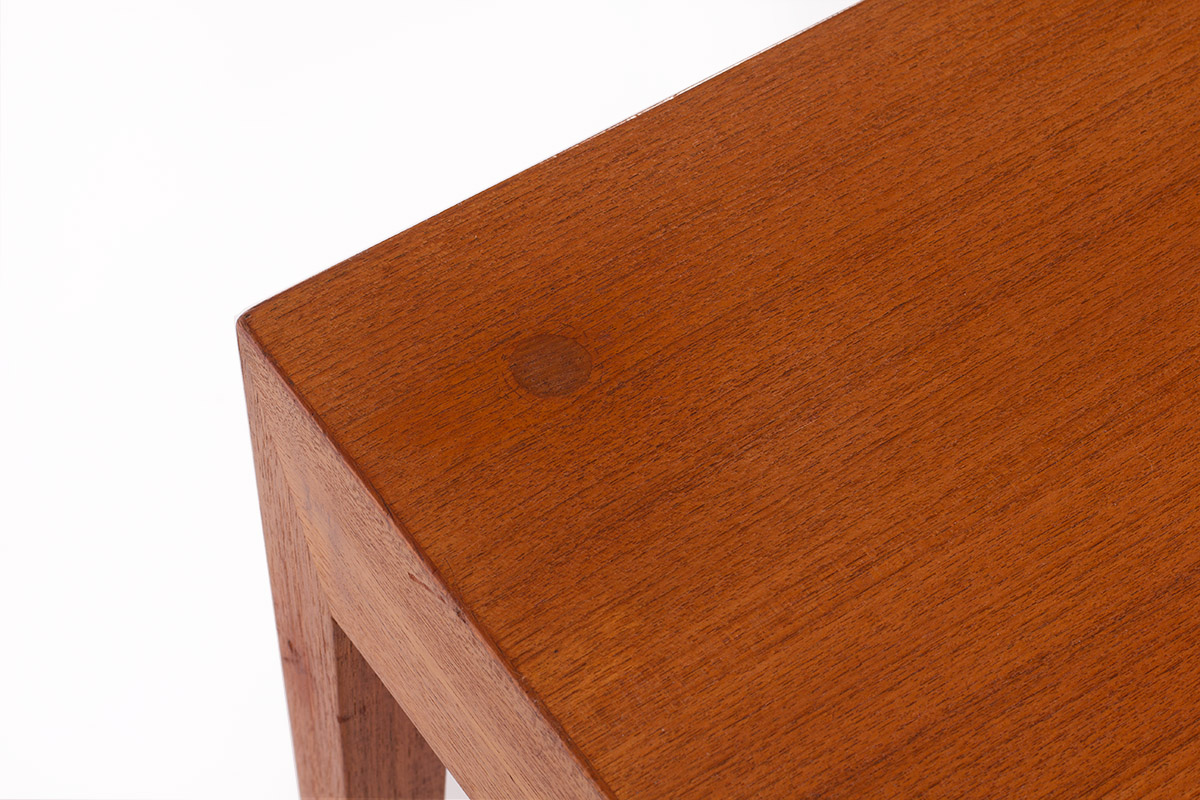 Interested in this writing desk by Severin Hansen? Fill in the contact form below and we will get back to you.