Vintage Symfoni pendant lamp by Preben Dahl (*sold)
Deze prachtige sculpturale 'Symfoni' hanglamp is in de 60'er jaren ontworpen door de Deense ontwerper Preben Dahl en geproduceerd door Hans Følsgaard Elektro Kopenhagen. De lamp is een lust voor het oog met z'n geometrische diamantvormen met de grijze vlakken in het midden en ziet er vanuit elke hoek weer anders uit.
Deze vintage Symphonie lamp is gemaakt van wit en grijs gelakt metaal en in erg goede conditie. Afmetingen: 30 cm breed, diameter 45 cm.
This beautiful sculptural 'Symfoni' pendant lamp was designed in the 60s by the Danish designer Preben Dahl and produced by Hans Følsgaard Elektro Copenhagen. The lamp is an eye candy with its geometric diamond shapes with the grey patterns in the middle and looks different from every angle.
This Symphonie lamp is made of white and gray lacquered metal and is in very good condition. Dimensions: 30 cm wide, height 26 cm, diameter 30 cm.
In cooperation with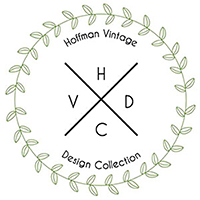 Interested? fill in the contact form below and we will get back to you.