Brabantia lectuurmand/ magazinerack (sold)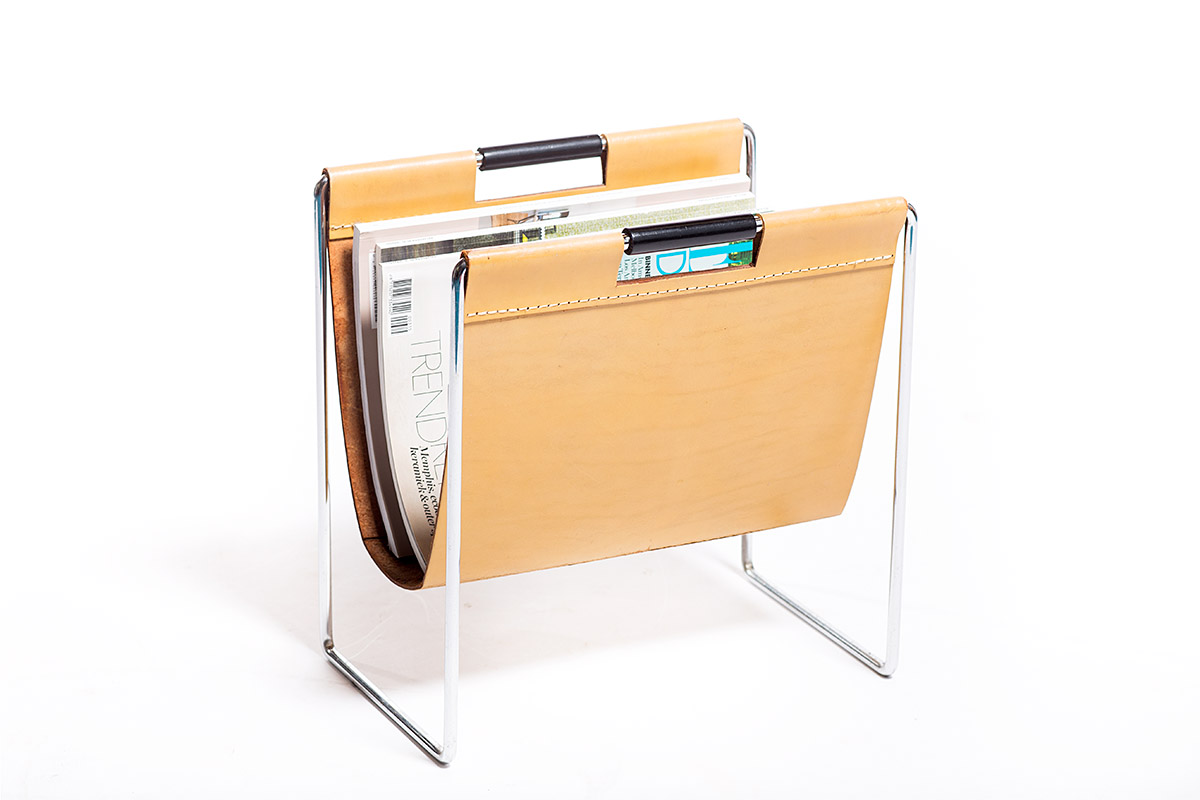 Deze leuke lectuurmand van tuigleer aan een chrome frame is geproduceerd in de jaren zestig door Brabantia en past met z'n moderne uitstraling prima in hedendaagse interieurs. Gezien de leeftijd verkeert de lectuurmand nog in prima staat, geen vlekken in de binnenkant en aan de buitenkant slechts wat veroudering van het tuigleer en aan een kant wat putjes.
afmetingen:
35 cm hoog, 40 cm lang en 28 cm breed.
Sold
This lovely magazinerack of saddle leather and a chrome frame is produced in the sixties by Brabantia. With its modern look it fits well in contemporary interiors. Given the age of the rack it is still in a good condition, no stains on the inside and on the outside just some aging of the saddle leather and some little spots.
dimensions:
35 cm high, 40 cm wide, 28 cm deep.
Sold