Carl Thore Trava pendant in copper (*sold)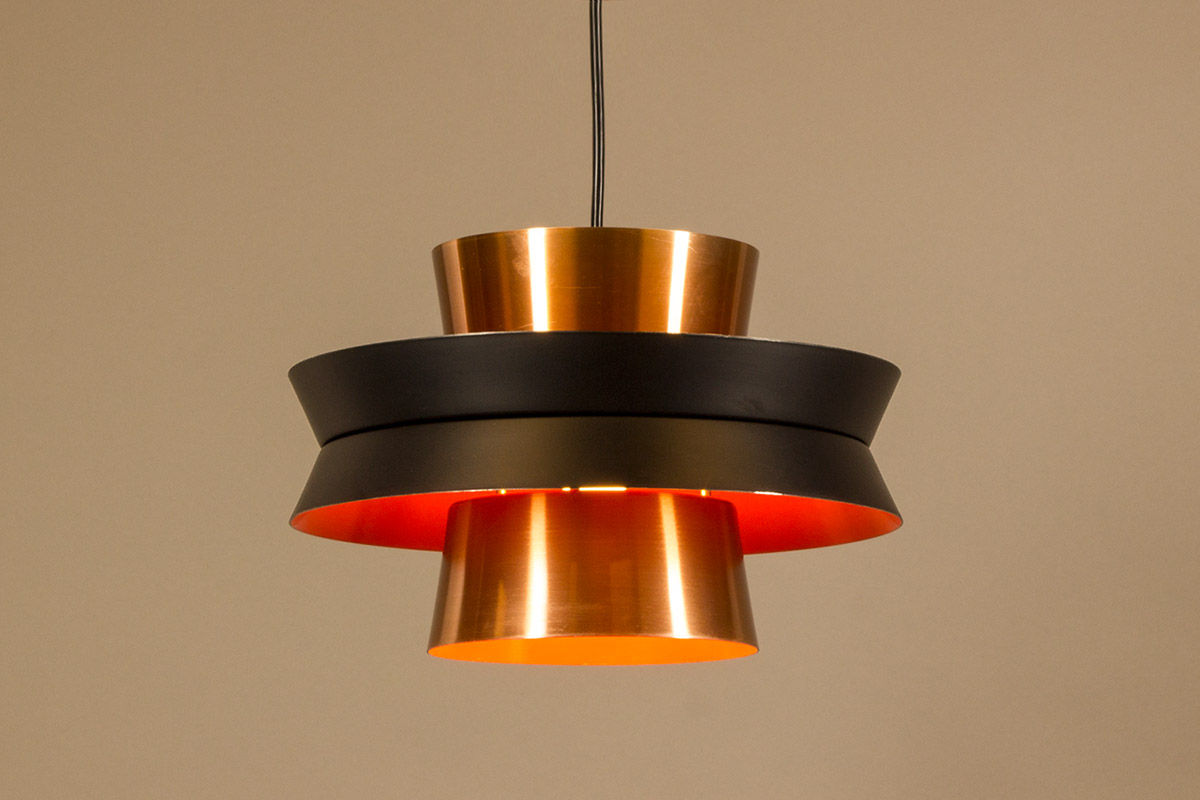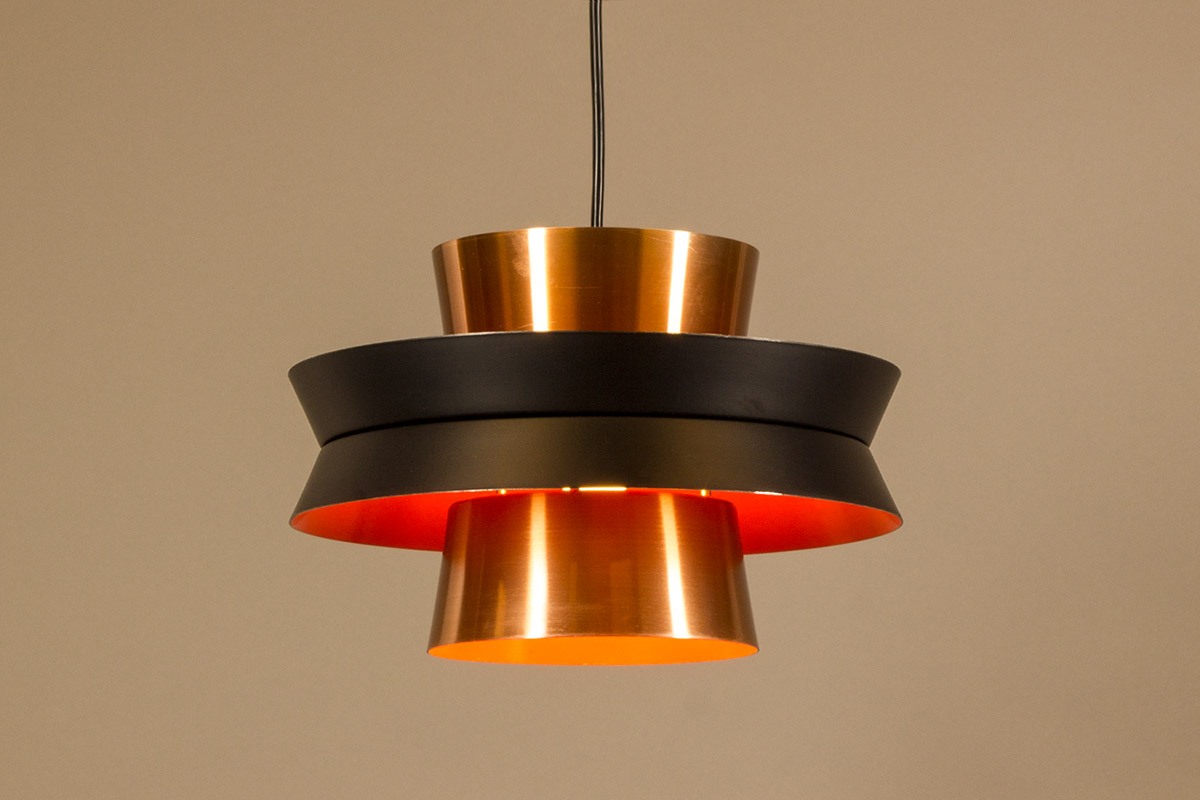 The Swedish Carl Thore (aka Sigurd Lindkvist) designed in the sixties several pendants for Granhaga, all slightly different, however, the whole serie is called Trava. This variant is quite nice with its combination of copper, black and an orange interior, giving it  a warm glow.
This Trava is made of aluminium with a copper and black layer. It is in a good condition, no scratches or any dents. Dimensions: height 20 cm and diameter 30 centimeters.
In cooperation with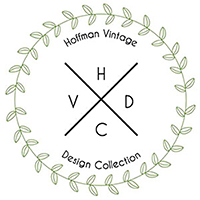 Heb je interesse in deze Carl Thore lamp vul dan onderstaand formulier in en we nemen contact met je op.
Are you interested in vintage Carl Thore pendant fill in the contact form below and we will get back to you.