Two Jo Hammerborg Saturn pendants (*sold)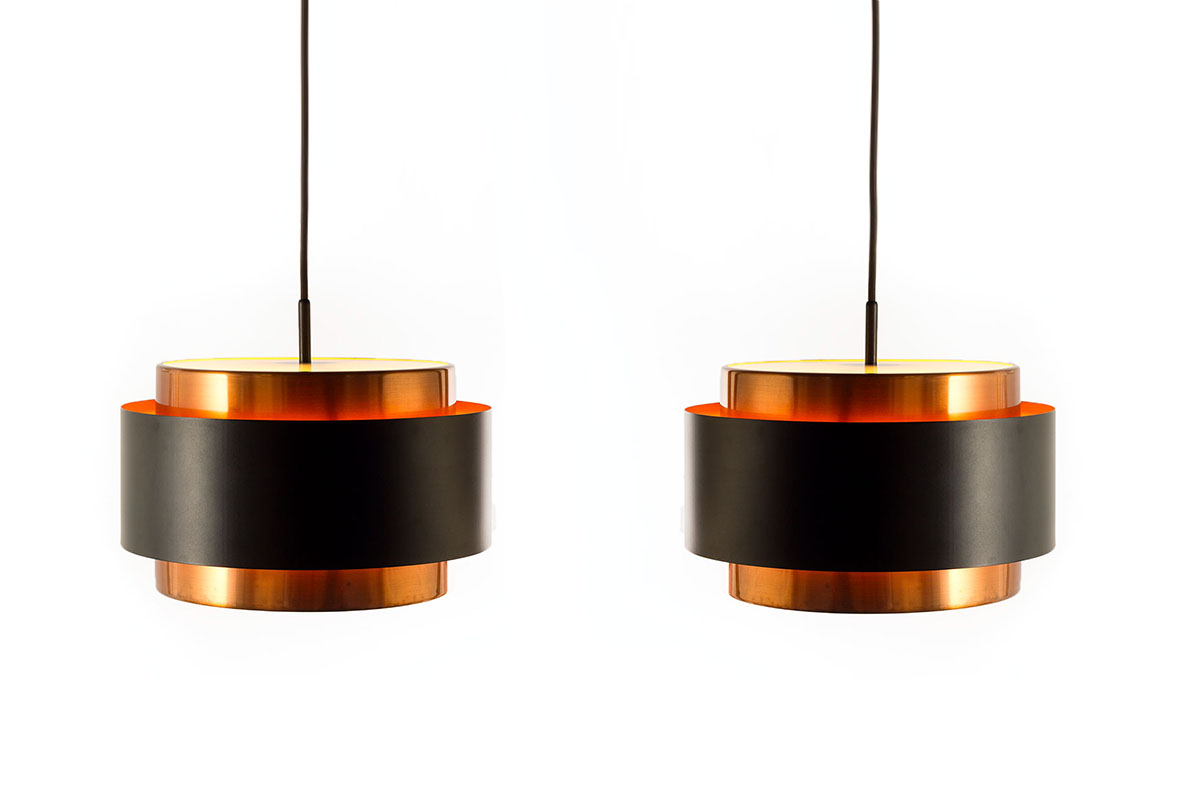 Nieuw in de collectie deze mooie set van twee Saturn hanglampen.
Deze mooie Saturn pendants van de Deense ontwerper Jo Hammerborg behoren tot zijn eerste ontwerpen voor Fog & Morup, waar hij hoofd van de design afdeling was. Hammerborg onderscheidde zich van andere ontwerpers door zijn achtergrond als zilversmid. Dit is terug te zien in zijn organische ontwerpen, uitzonderlijke oog voor detail, en het gebruik van de meest hoogwaardige materialen en dito afwerking. Dit alles heeft een prachtige lamp opgeleverd van koper en zwart gelakt metaal, gecombineerd met wit plexiglas waar het licht mooi doorheen schijnt.
De lampen verkeren in hele nette vintage staat, zonder deuken of beschadigingen, hier en daar wat lichte oxidatie op het koper. Er is een licht kleurverschil in het koper ontstaan tussen de twee lampen, maar dat is niet storend. De lampen zijn helemaal gereinigd en voorzien van een nieuw stoffen zwart snoer.
De afmeting van de lampen: hoogte 21 cm, diameter 33 cm.
These beautiful Saturn pendants by Danish designer Jo Hammerborg were one of the first designs he created for Fog & Morup, where he was head of the design department. Hammerborg distinguished himself from other designers by his background as a silversmith. This is reflected in its organic design, exceptional attention to detail, and his use of the highest -quality materials and finishing. All this resulted in a wonderful lamp of copper and black lacquered metal, combined with white plexiglass where the light shines through beautifully.
The pendants are in a very good vintage condition, no dents or damages, some small spots of oxidation on the copper. There is a slight color difference between the two lamps in the copper, but not disturbing at all. The lamps are completely cleaned and rewired with new black fabric cord.
Size of the lamps: height 21 cm, diameter 33 cm.
In cooperation with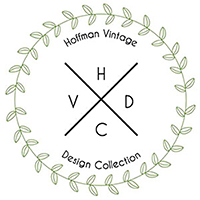 Heb je interesse in dit item, vul het onderstaande contactformulier even in en dan nemen we contact met je op.
Interested? Let us know by using the contact form below.