Danish magazine holder by Kai Kristiansen (* sold)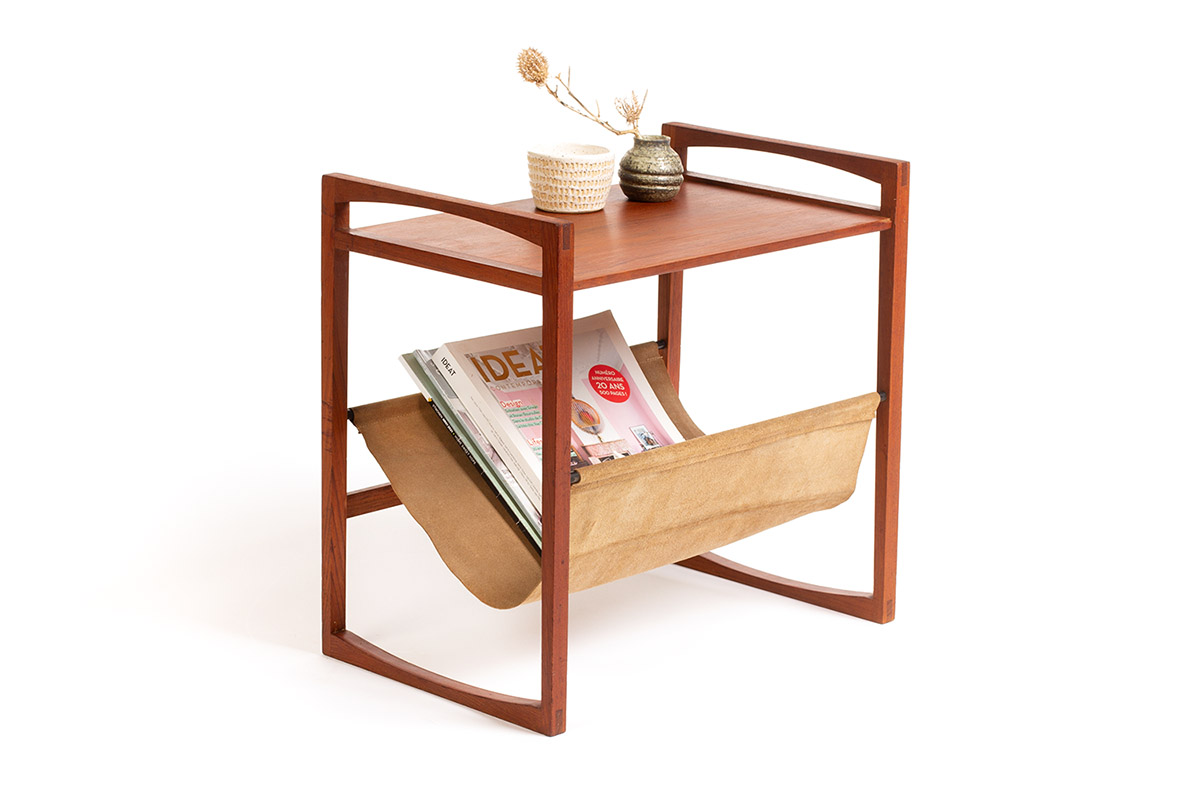 This stylish teak magazine table is designed by the Danish designer Kai Kristiansen and was produced in the 1960s by the Danish (handmade) furniture manufacturer Sika Møbler.
Danish designers always know how to make something special out of ordinary things. Take this magazine holder, not only the sleek design is very beautiful, it is also a handy side table. This vintage magazine rack is made of solid teak and the magazine part is made of suede in a light color. The Danish craftsmanship and design are evident from the beautiful wood joints on the corners and from the clean lines opposite the more curved arches.
This magazine rack is in neat condition, with minimal traces of use, the suede is still clean after all these years. Dimensions: 47 cm wide, 30 cm deep and 45 cm high.
SOLD
Dit magazine tafeltje is ontworpen door de bekende Deense ontwerper Kai Kristiansen. Het is in de jaren '60 geproduceerd door de Deense meubelproducent Sika Møbler.
Deense ontwerpers weten altijd weer iets bijzonders van gewone dingen te maken. Zo ook deze lectuurbak, niet alleen het ranke ontwerp is erg fraai, ook is het tegelijkertijd een handig bijzettafeltje.  Dit vintage tijdschriftenrek is gemaakt van massief teakhout en het tijdschriften gedeelte bestaat uit suede in een lichte kleur. Het Deense vakmanschap en design blijken uit de mooie houtverbindingen op de hoeken en uit de strakke lijnen tegenover de meer organische bogen.
Deze lectuurbak is in nette staat, met minimale sporen van gebruik, het suede is na al die jaren nog netjes. Afmetingen: 47 cm breed, 30 cm diep en 45 cm hoog.
VERKOCHT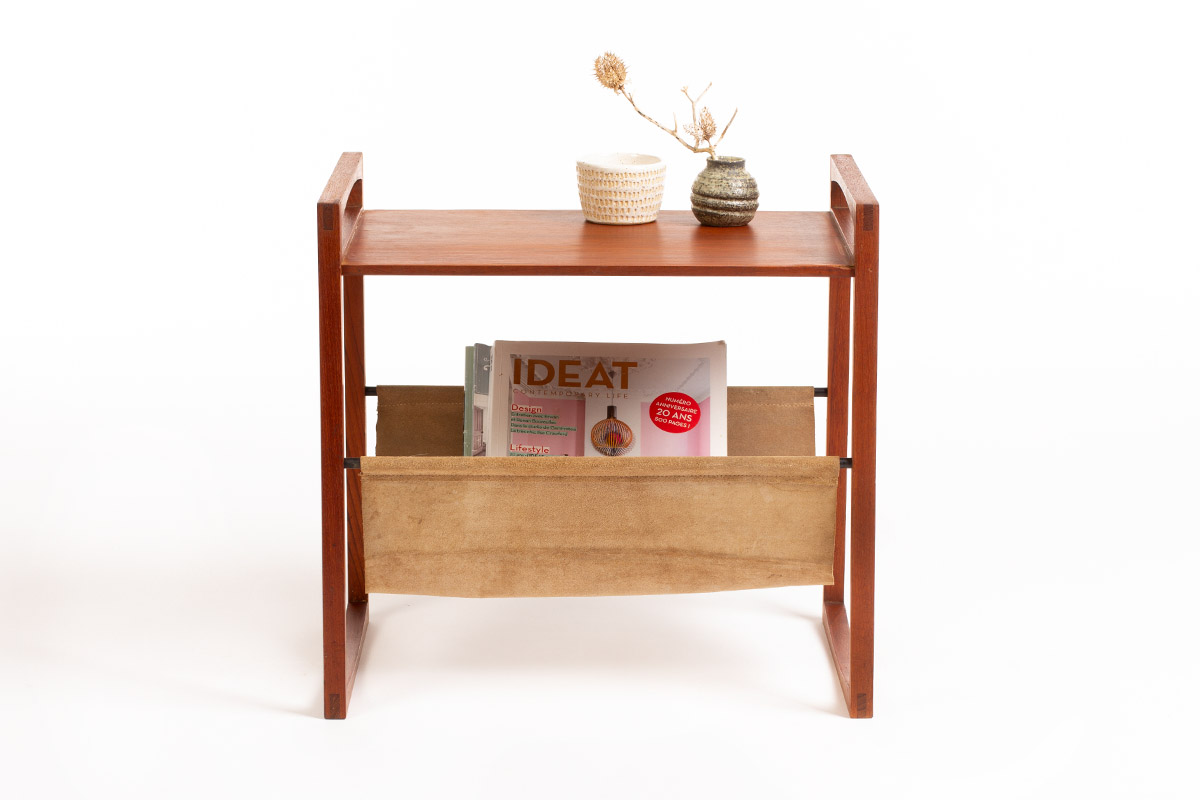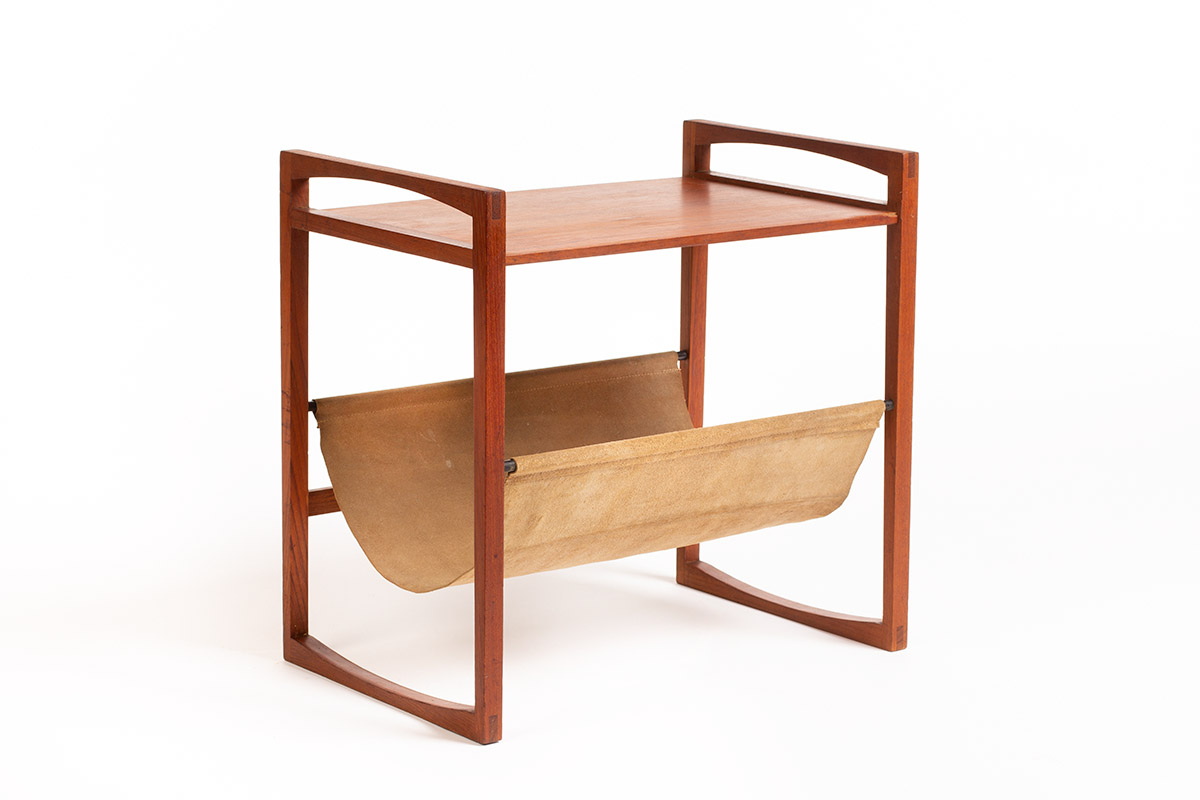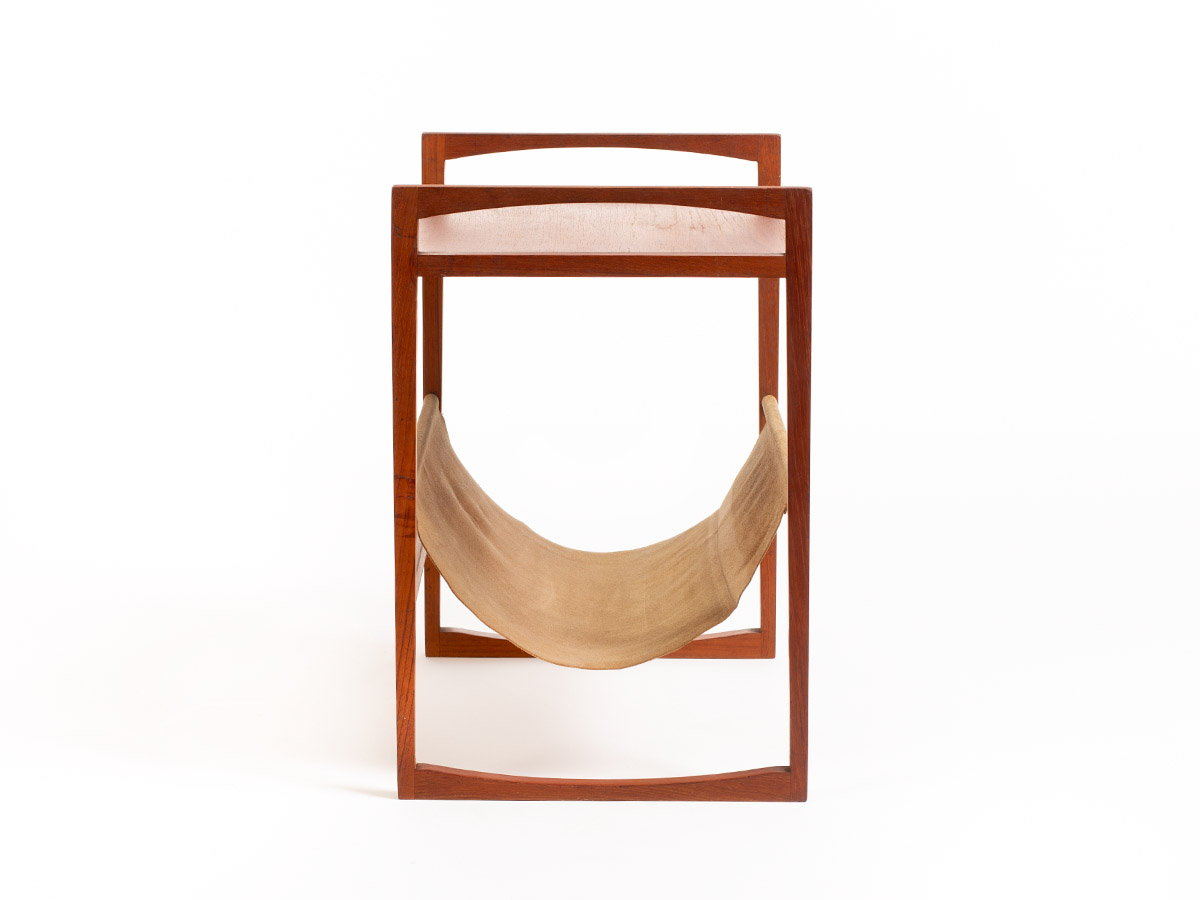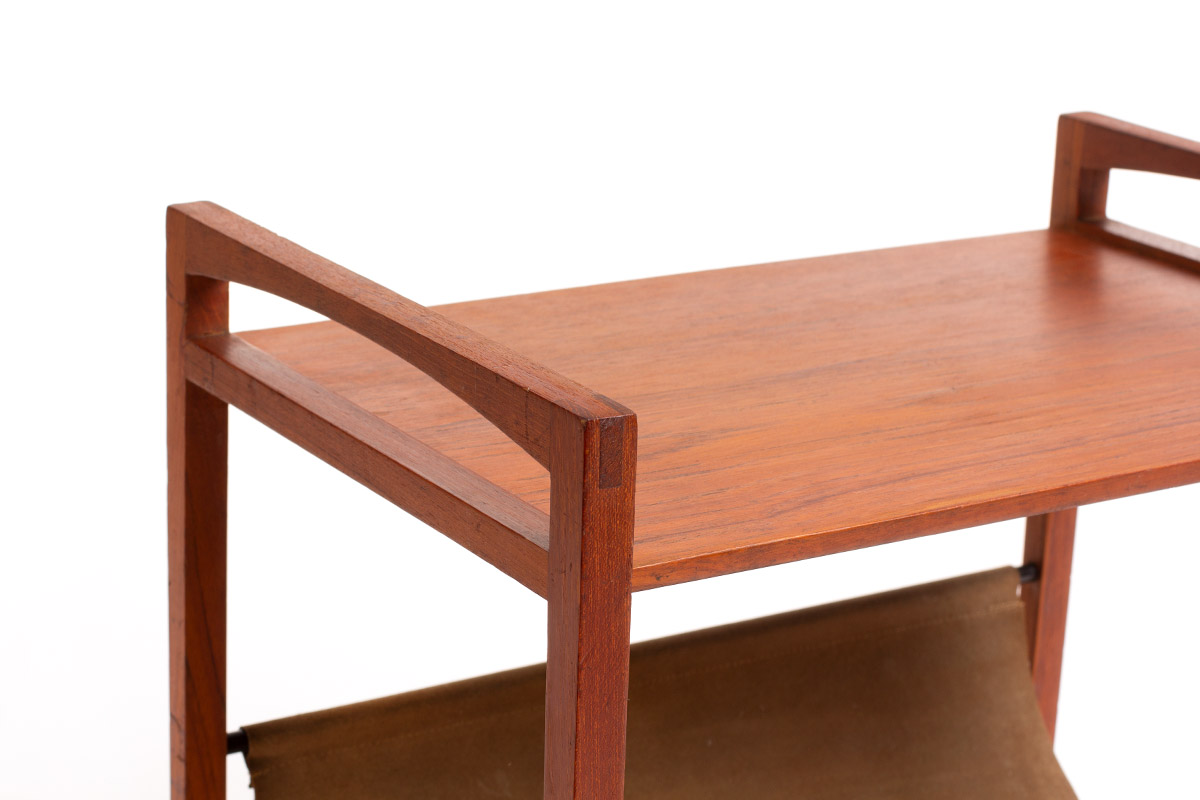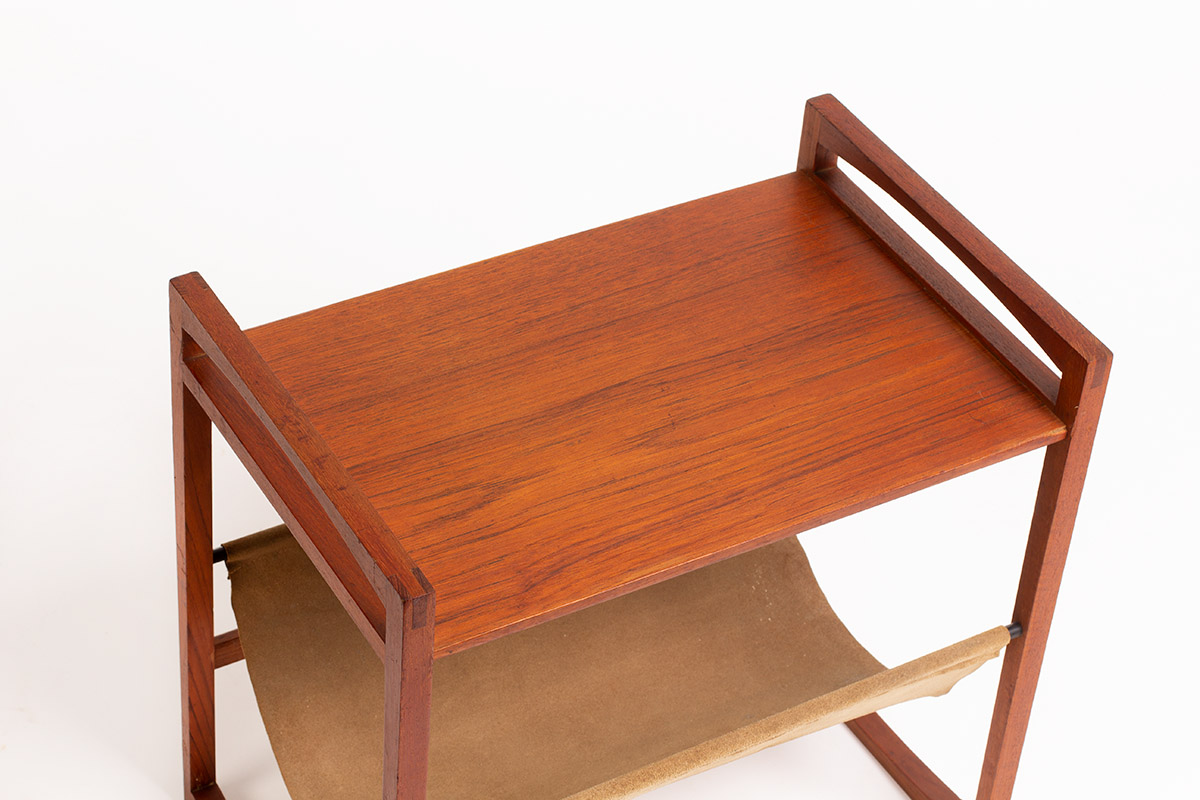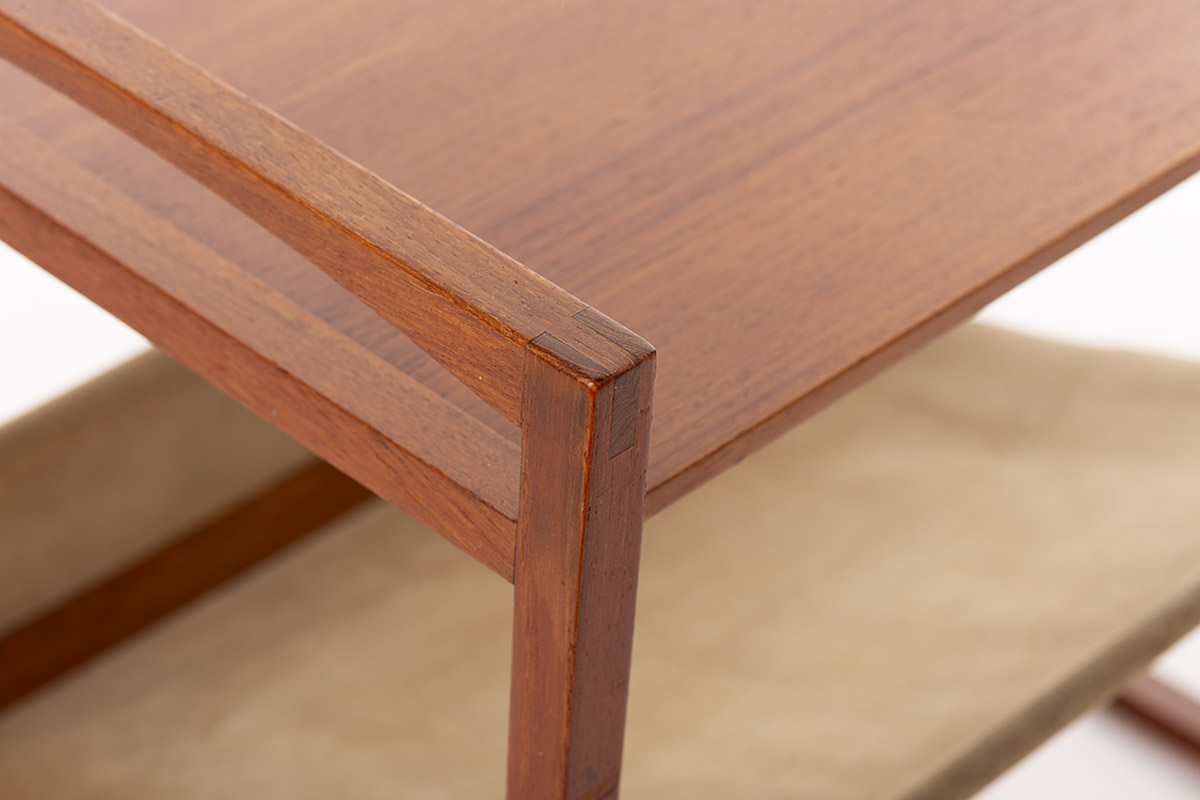 Interested? fill in the contact form below and we will get back to you.