Vintage Danish small rosewood chest of drawers (sold)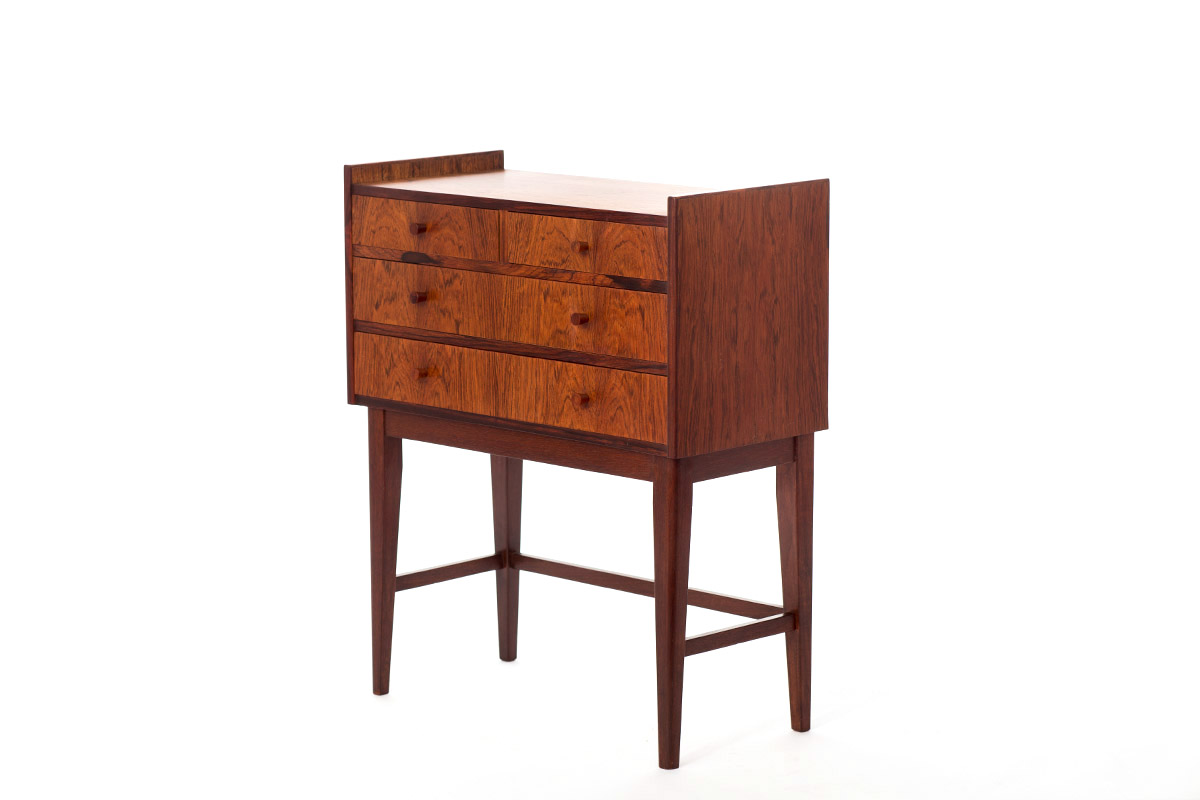 Dit stijlvolle Deens design palissander ladekastje zijn we nog niet eerder tegengekomen in onze speurtocht naar vintage vondsten en is de meer zeldzame tegenhanger van de kleine Deense ladekastjes die je regelmatig ziet. Het kastje uit de 60'er jaren onderscheidt zich door sierlijke knopjes op de lades, het elegante onderstel en de uitstekende randjes aan de bovenkant. Ook de tekening in het fineer en hoe dit doorloopt tussen de lades is erg mooi. Dit ladekastje is echt een erg fraaie verschijning.
De ladekast is in zeer nette staat, met minimale sporen van gebruik.  Afmetingen: 67 cm hoog, 56 cm breed, 27 cm diep.
We have never found a Danish design rosewood chest of drawers like this one in our whole vintage career before and it is the rarer pendant of the small Danish chest of drawers that you regularly see. It is distinguished by elegant buttons on the drawers, the elegant base and the protruding edges at the top. The grain patterns in the veneer and how this continues between the drawers is also very beautiful. This stylish chest of drawers really is a handsome appearance.
This chest is in very neat condition, with minimal signs of use. Dimensions: 67 cm high, 56 cm wide, 27 cm deep.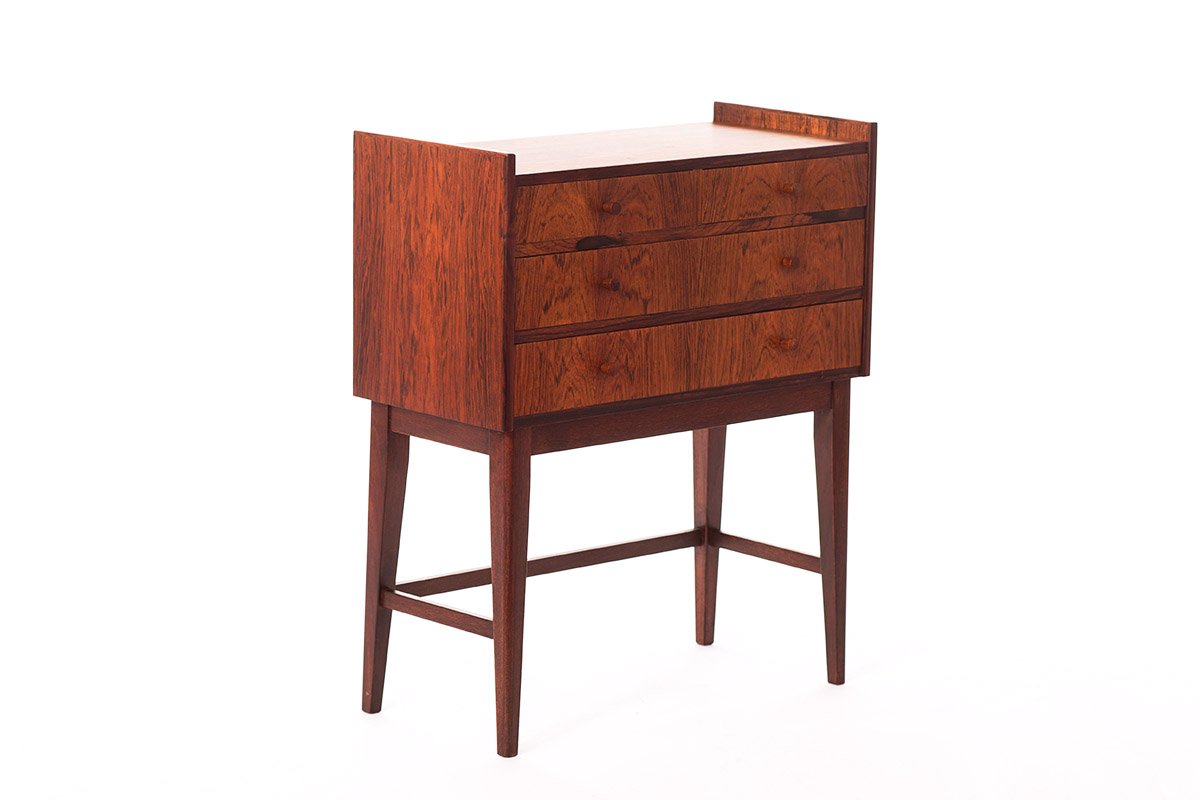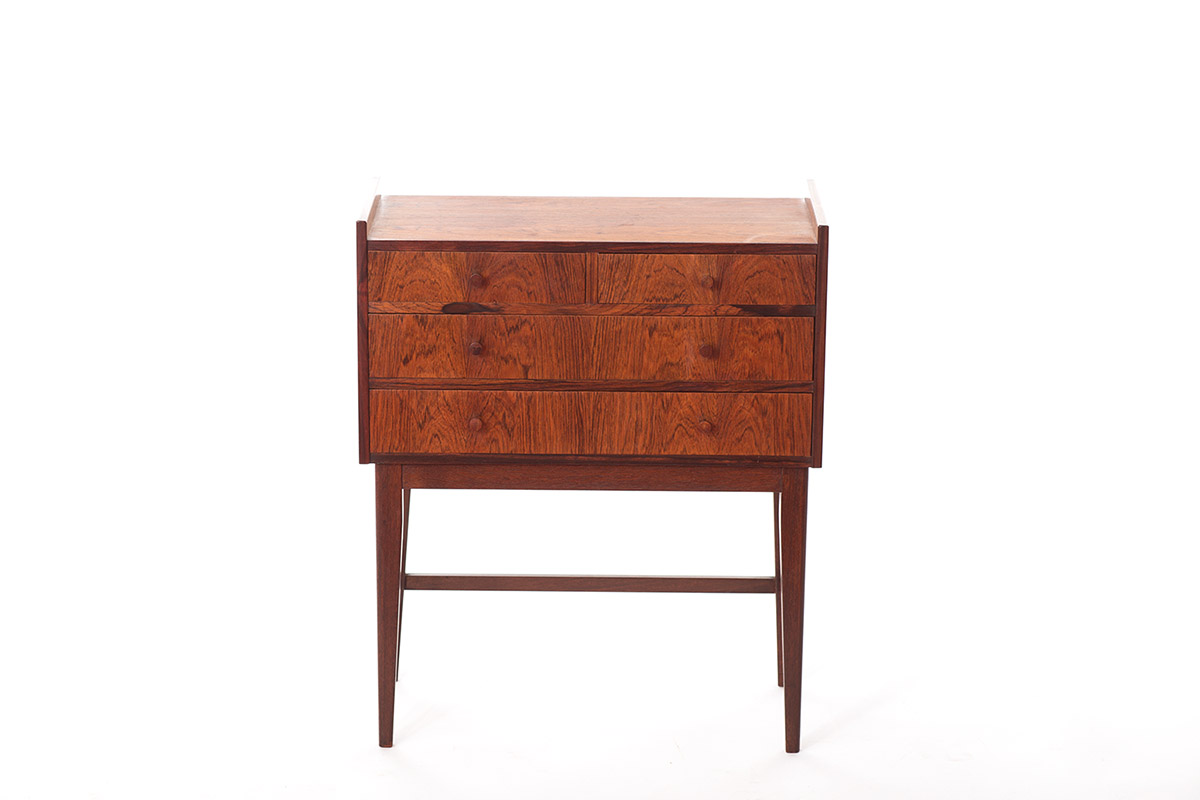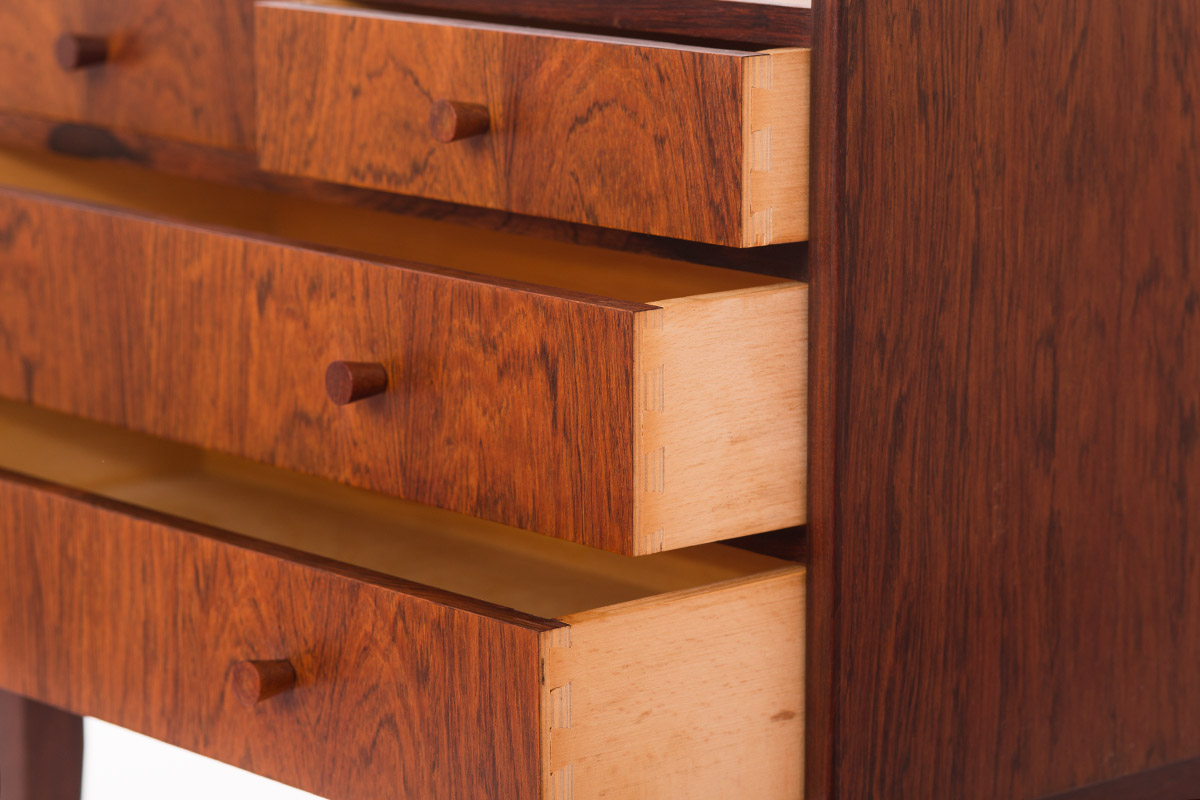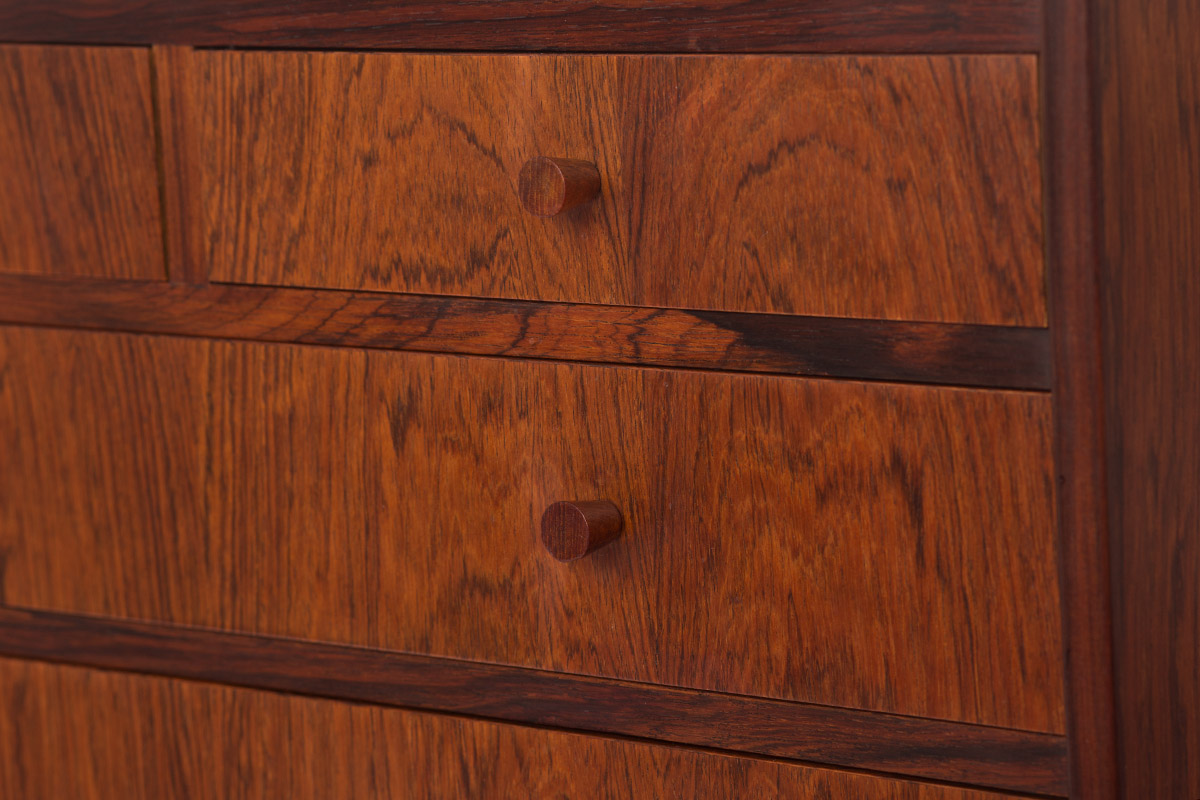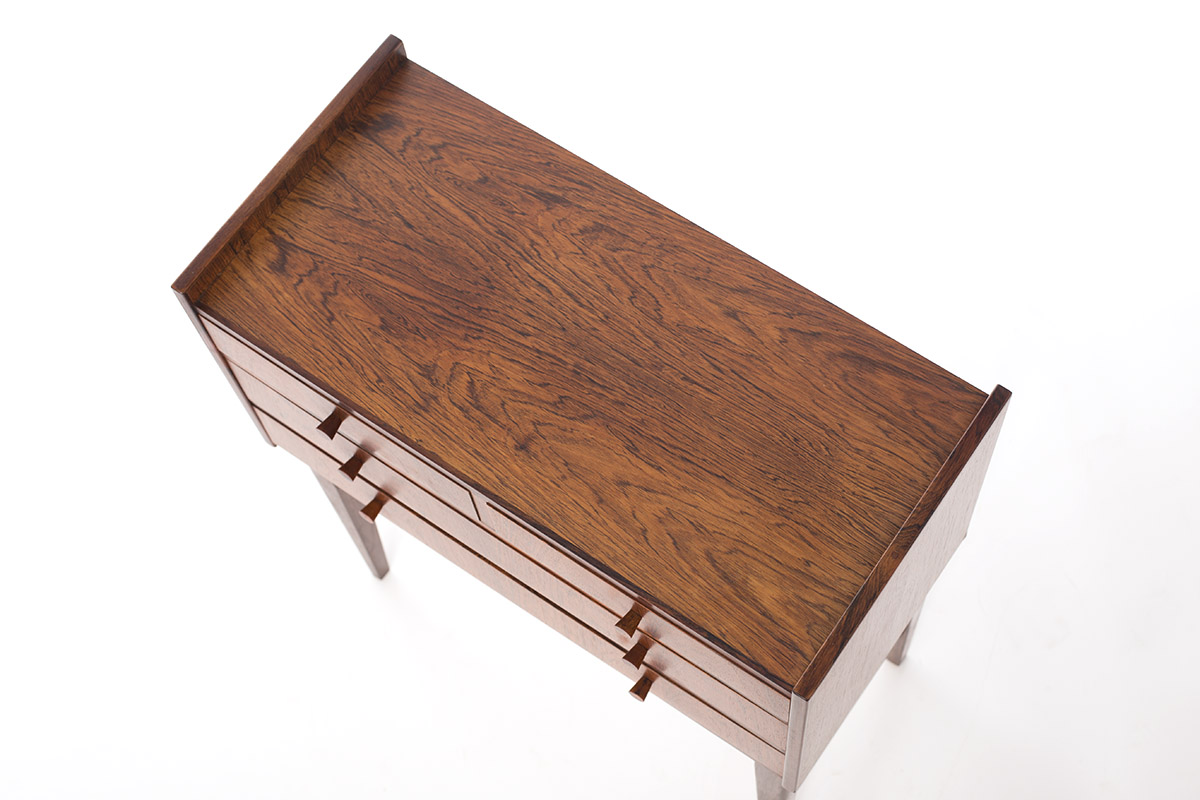 Interested? fill in the contact form below and we will get back to you.