Mid-century Danish HT Rustik wall lamps (* sold)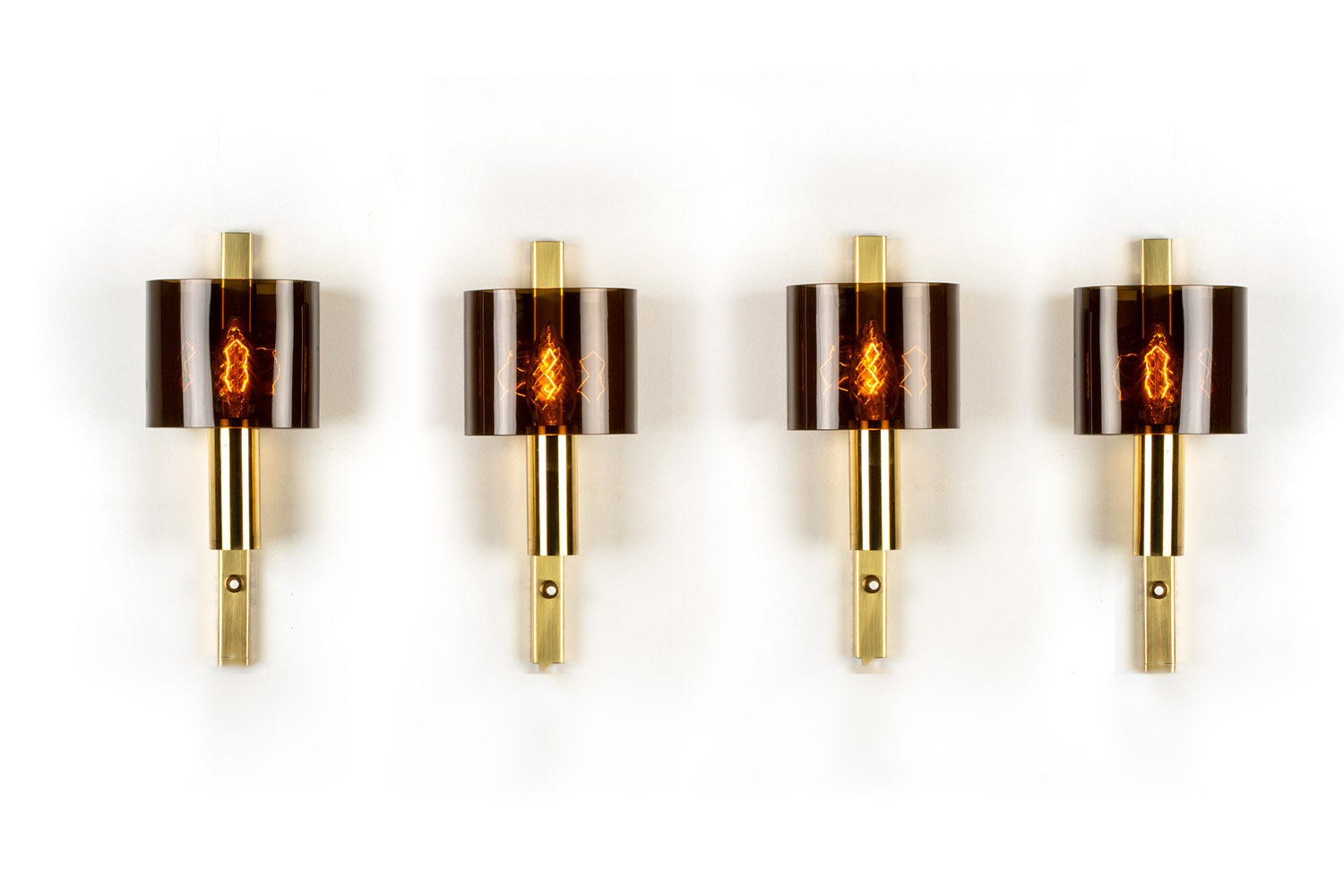 Deze set van vier vintage Deens design wandlampjes werd in de jaren zestig geproduceerd door de Deense lampenproducent Hassel en Teudt. De lampen maken deel uit van de HT Rustik serie. De lampen hebben kunststof rookglas kapjes die zijn gemonteerd op het elegante messing armatuur en geven mooi warm sfeerlicht.
De lampen zijn in nette staat met lichte sporen van gebruik, er zit wat patina/ sporen van gebruik in het messing. De lampen dienen te worden aangesloten op een lichtpunt in de muur. Ze zijn ook geschikt om er een snoer met stekker aan te zetten. De schakelaars zitten bij bij twee lampjes net even wat lager dan bij de andere twee. Dat valt verder niet echt op.
Afmetingen van de lampen: 14 cm breed, 30cm hoog en 10 cm diep.
VERKOCHT
This set of 4 vintage Danish design wall lamps was produced in the sixties by the Danish lighting company Hassel and Teudt. The lamps are part of the HT Rustik series. The lamps have nice acrylic smoke glass caps that are mounted on elegant brass lacquered wall brackets and diffuse beautiful warm light.
The lamps are in good condition with slight traces of use/patina. The acrylic shades are in a good and clean condition. These wall lamps are meant to be attached to a lightpoint in the wall. It is also possible to connect a wire with a plug for a wall socket. The lightswitch of two of the lamps is a little bit lower compared to the other two lamps. Not really disturbing, but there is a slight difference. See the photos where the light is off.
Dimensions of the lamps: 14 cm wide, 30 cm high and 10 cm deep.
SOLD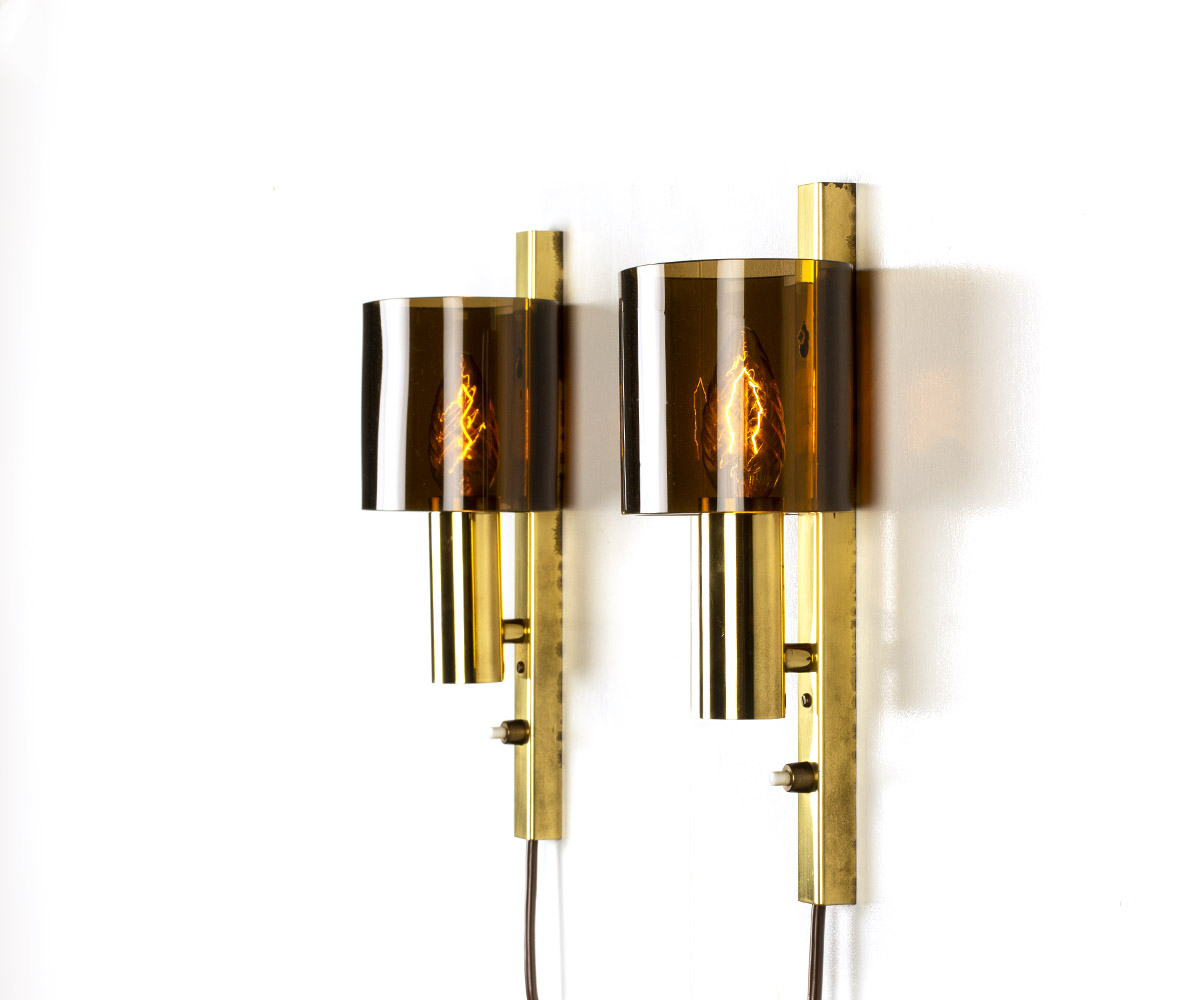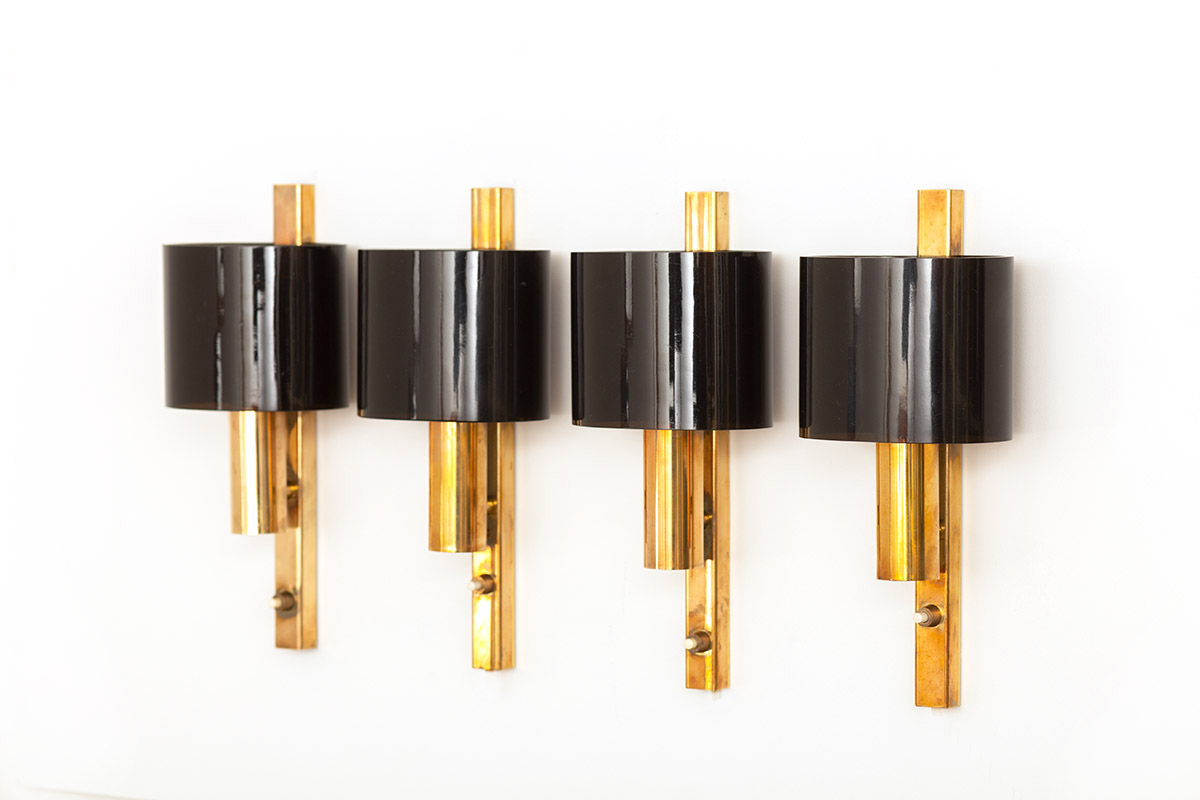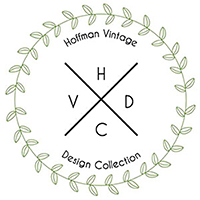 Interested? fill in the contact form below and we will get back to you.