Mid century Kai Kristiansen rosewood wall unit (*sold)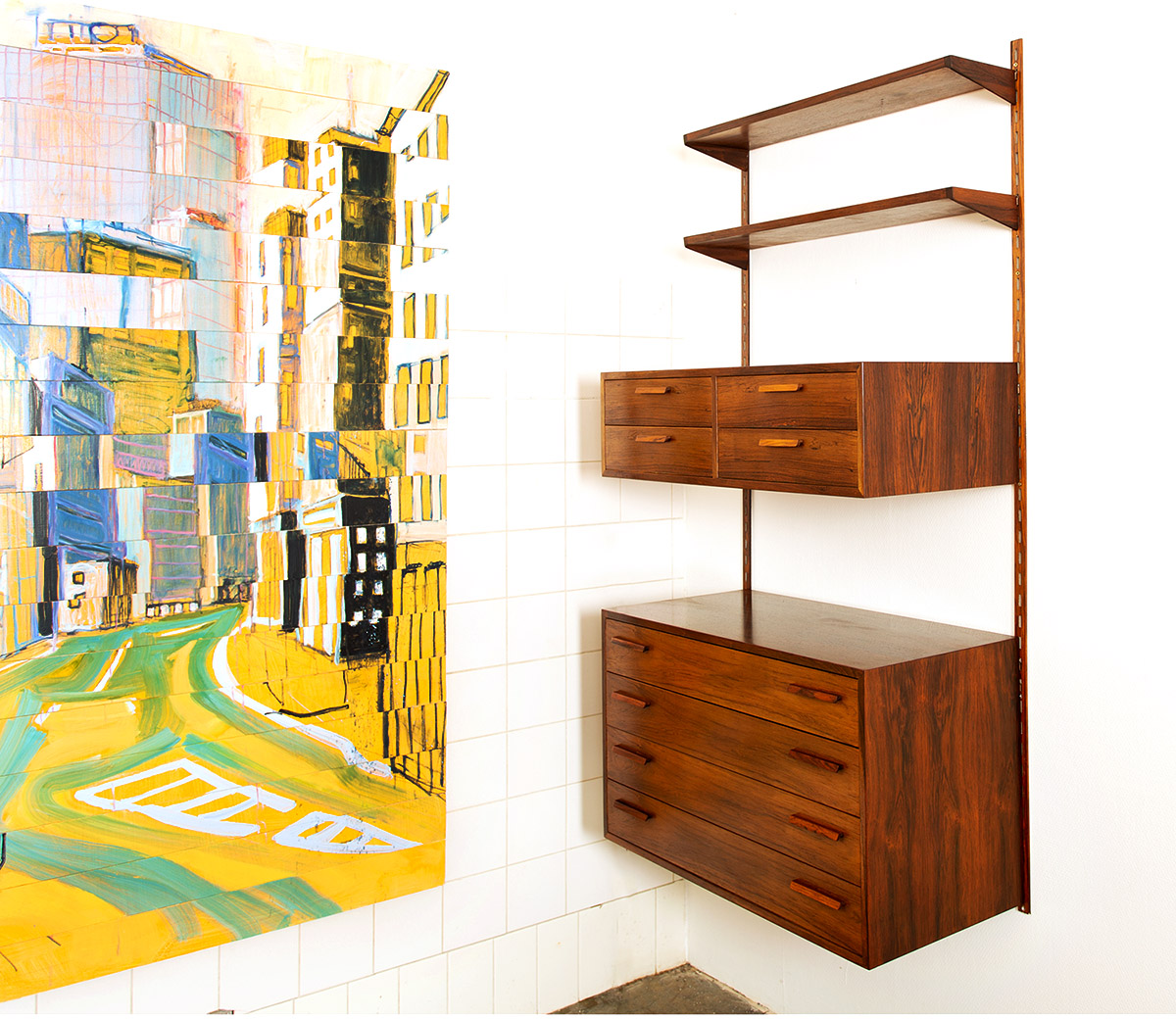 This stylish vintage rosewood wall system was designed in the 1960s by the Danish designer Kai Kristiansen and produced by FM Møbler. The system has beautiful details that are characteristic of Kai Kristiansen's designs, such as the beautiful handles, the wood joints and the sloping sides on the sides of the shelves. It is a modular piece of furniture that can be arranged according to your own taste.
The wall unit has a nice large cabinet with four drawers and a smaller cabinet also with four drawers, besides it has two shelves. All together the system offers plenty of storage space.
This wall unit is in very good condition with minimal traces of use.
Dimensions: total wall system width is 88,5 cm, total height 165 cm, shelves width is 85,5 cm and 18cm deep, the large desk is 40 cm deep, 85,5 cm wide and 50 cm high, the small cabinet is 23 cm high, 40 cm deep and 85,5 cm wide.
Verkocht.
Dit stijlvolle vintage palissander wandsysteem werd in de jaren 60 ontworpen door de Deense ontwerper Kai Kristiansen en geproduceerd door FM Møbler. Het systeem heeft mooie details die kenmerkend zijn voor de ontwerpen van Kai Kristiansen, zoals de fraaie handgreepjes, de houtverbindingen en de schuine zijkanten aan de planken. Het is een modulair meubel dat naar eigen smaak ingedeeld kan worden.
Het wandmeubel heeft een een grote kast met vier lades, een kleinere kast ook met vier lades en twee planken en is uitgevoerd in palissander met een mooie tekening in het fineer. Al met al biedt het systeem veel opbergruimte.
Dit wandmeubel is in zeer nette staat met minimale sporen van gebruik. Afmetingen: totale breedte wandsysteem is 88,5 cm, totale hoogte 165 cm, breedte planken is 86 cm,  diepte planken is 18 cm, de  grote kast is 50 hoog, 40 cm diep en 85,5 cm breed, de kleine kast is 23 cm hoog, 40 cm diep en 85,5 cm breed.
Verkocht
Artwork by Atelier Martin de Jong.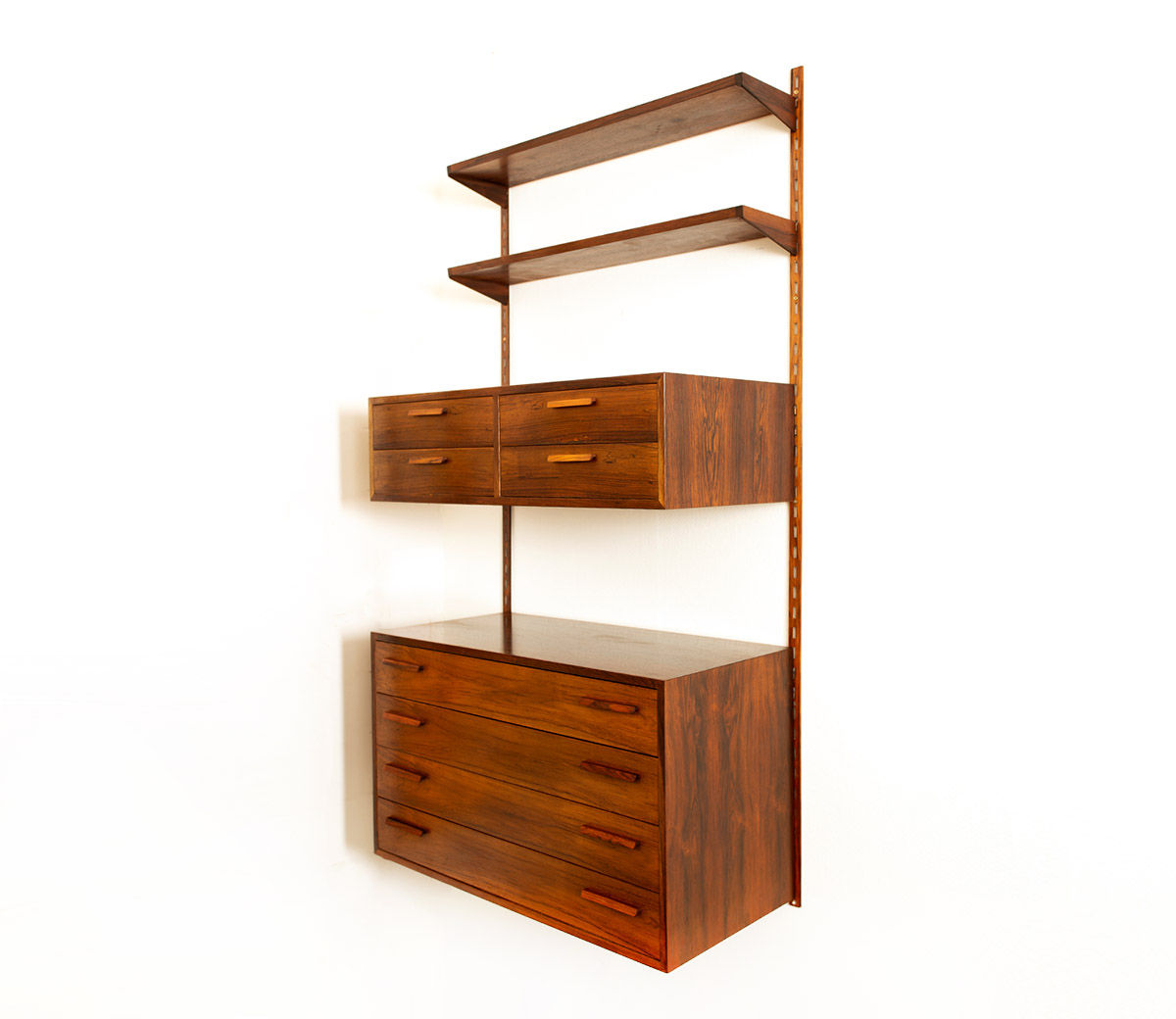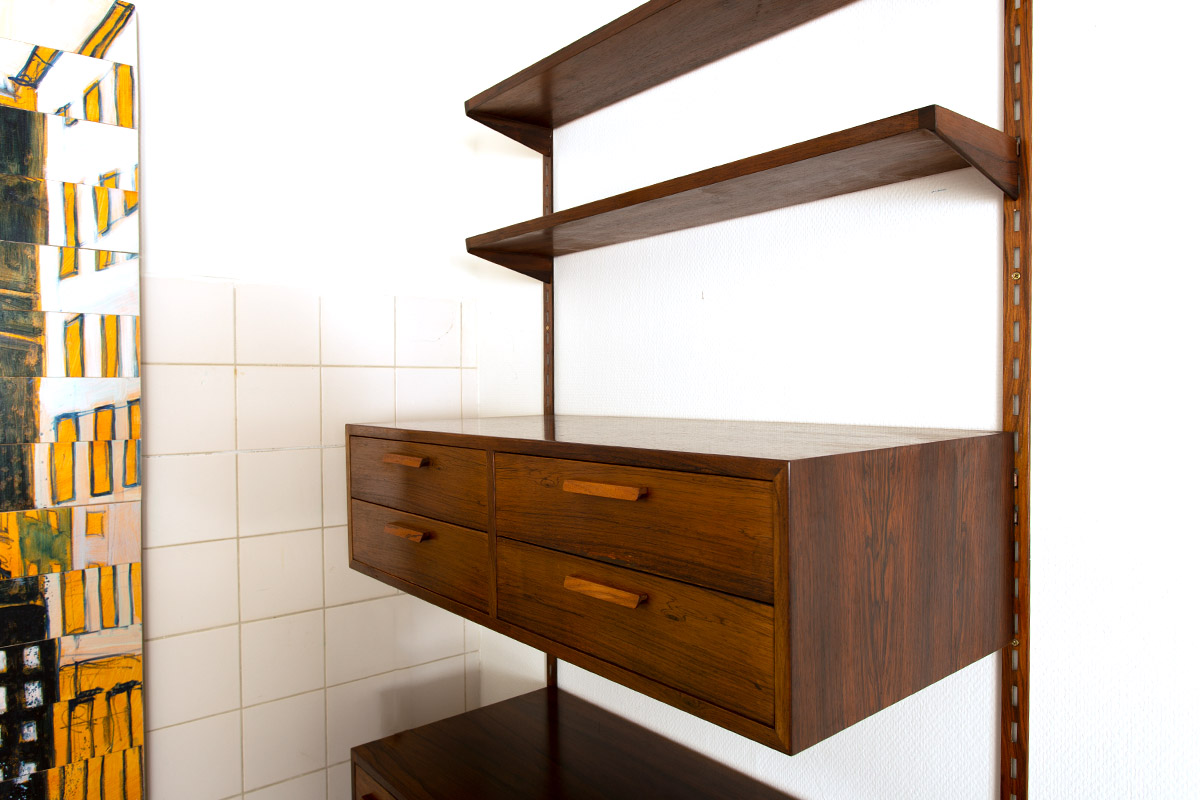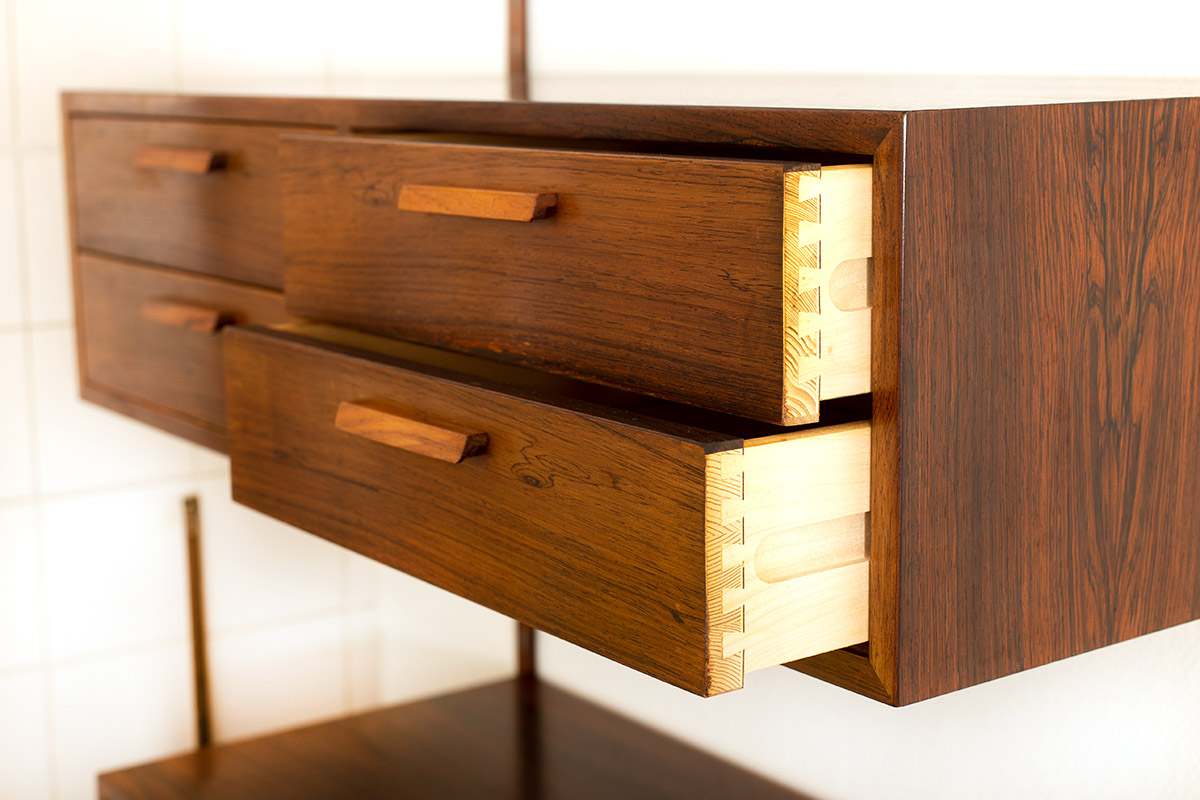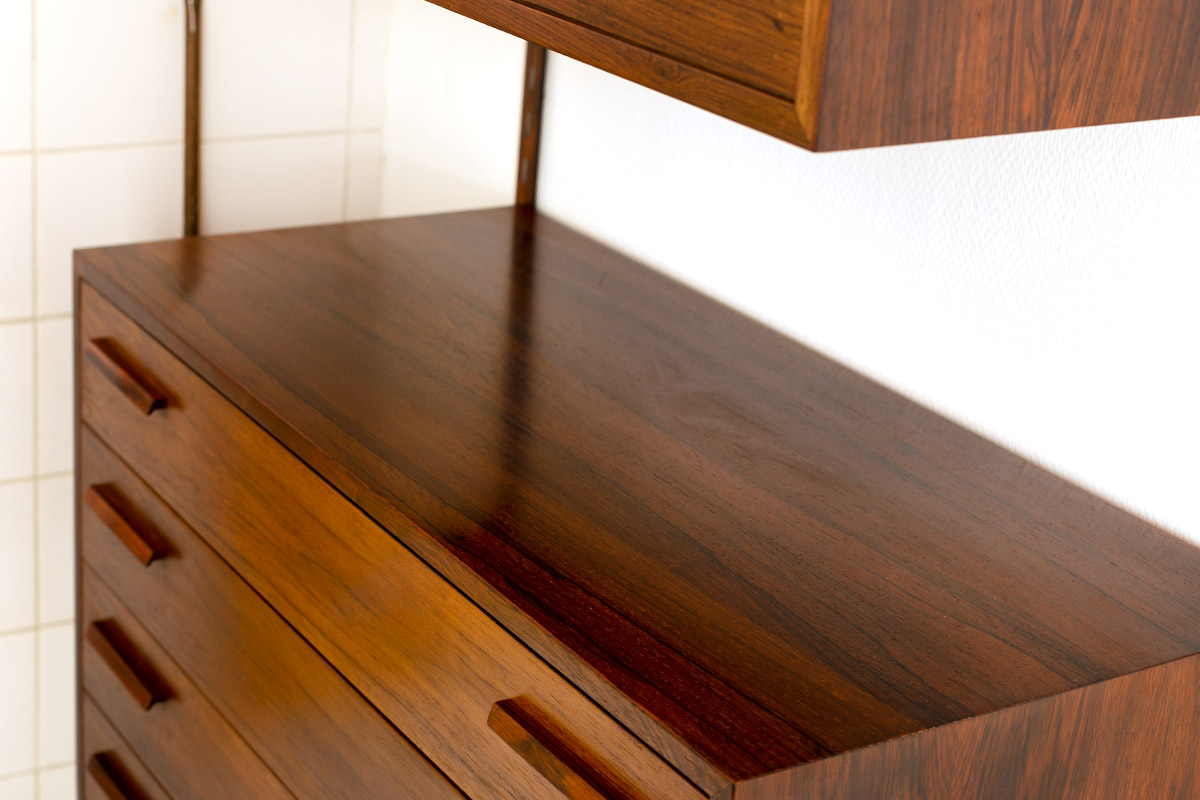 Interested? fill in the contact form below and we will get back to you.