Rare early Alvar Aalto desk (sold)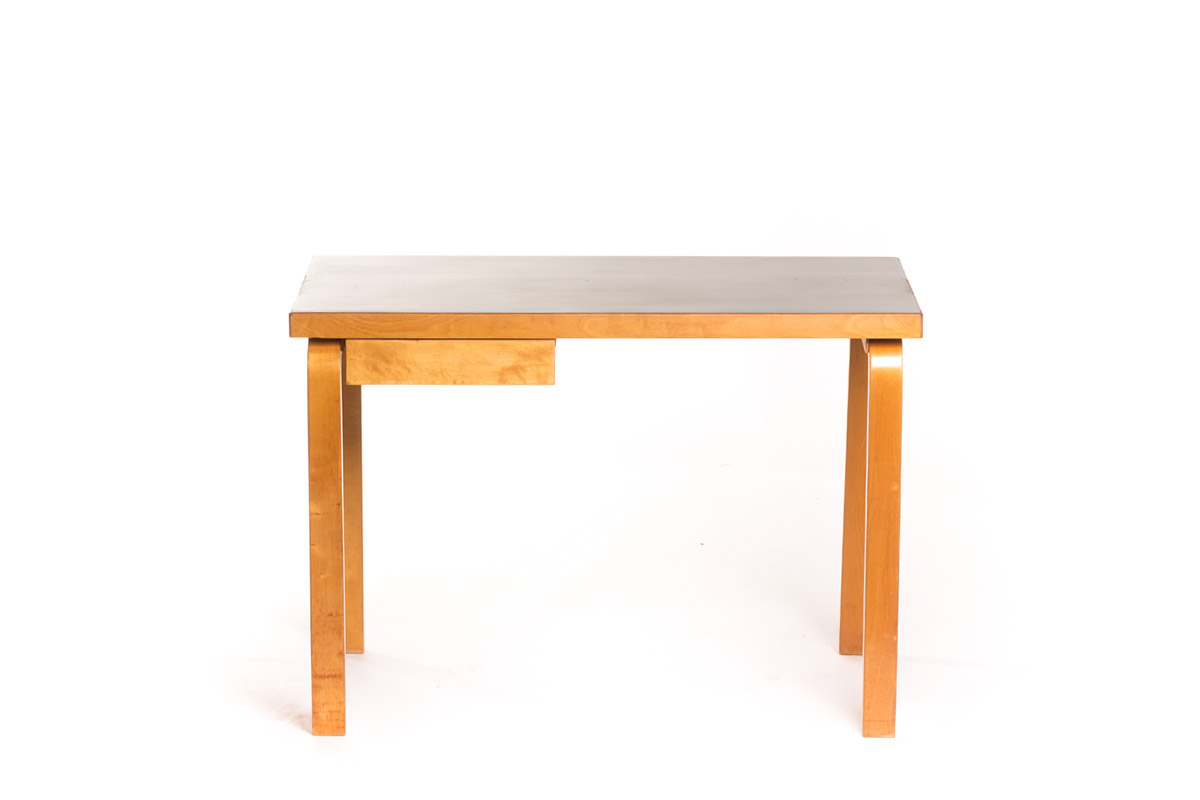 This Alvar Aalto desk with original drawer and the original green linoleum top is in a good and original condition showing its age in a pleasant way. The characteristic birch bent plywood legs and the birch sides of the top make it a nice and elegant designed small desk.
It is 100 cm wide, 52 cm deep and 70 cm high. It is probably a very early production. It is not a childrens desk, they are approx 60 cm high. You can use this desk with a Alvar Aalto stool or chair.
There is a little bit of damaged wood on the back side of the desk (see detailed photo) and someone thought it would be necessary to make a little reinforcement on the inside of the legs (can be easily removed).
Sold