Set of 4 black model 3107 chairs by Arne Jacobsen (*sold)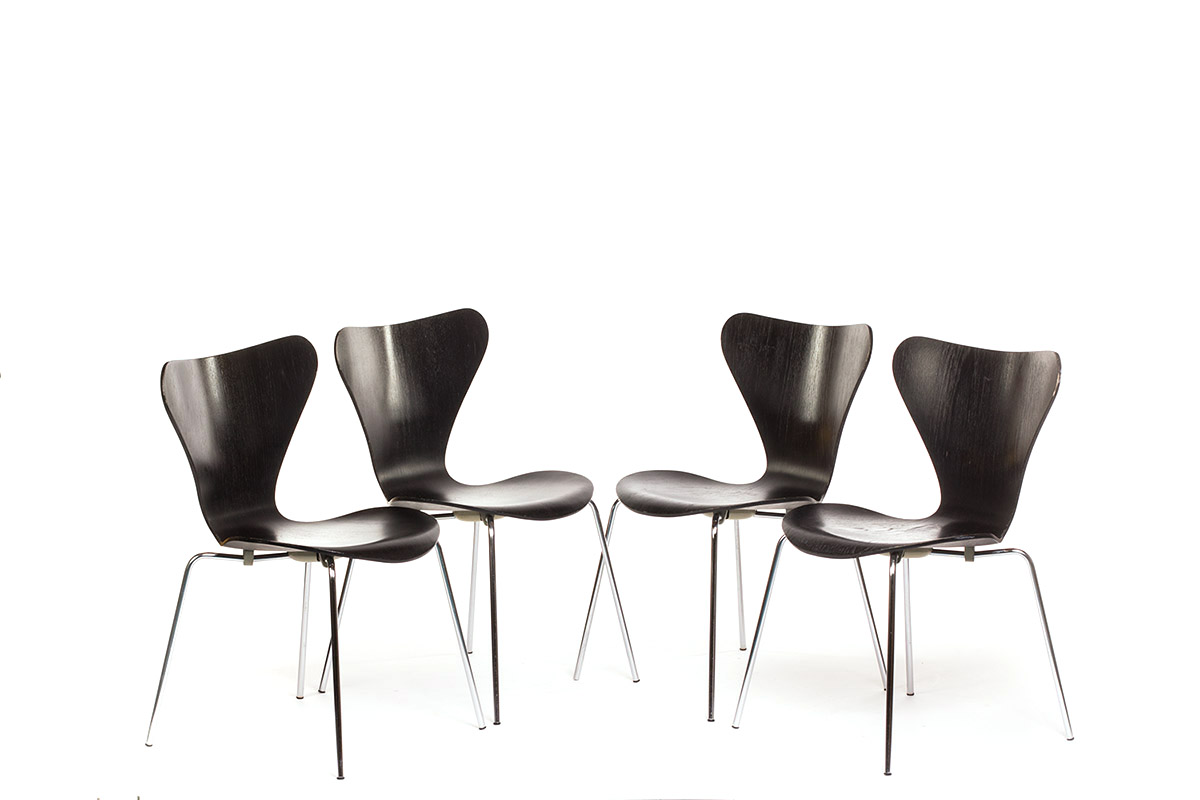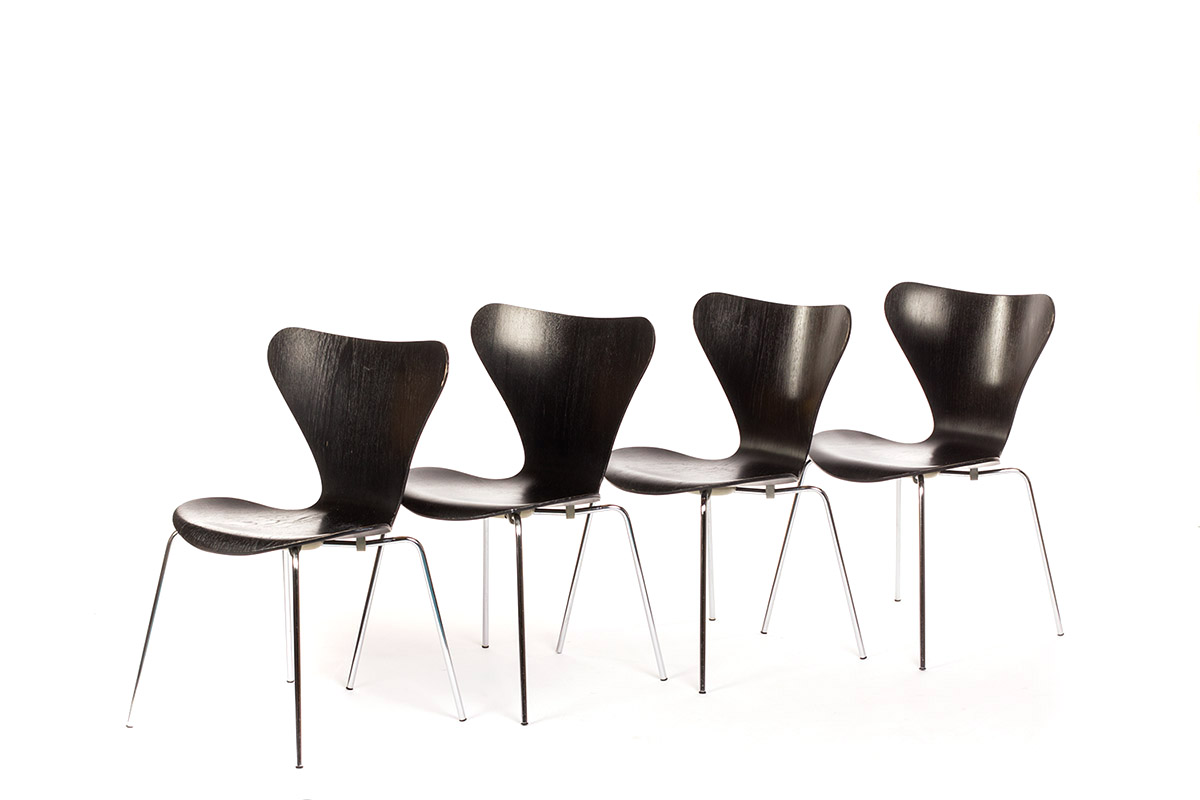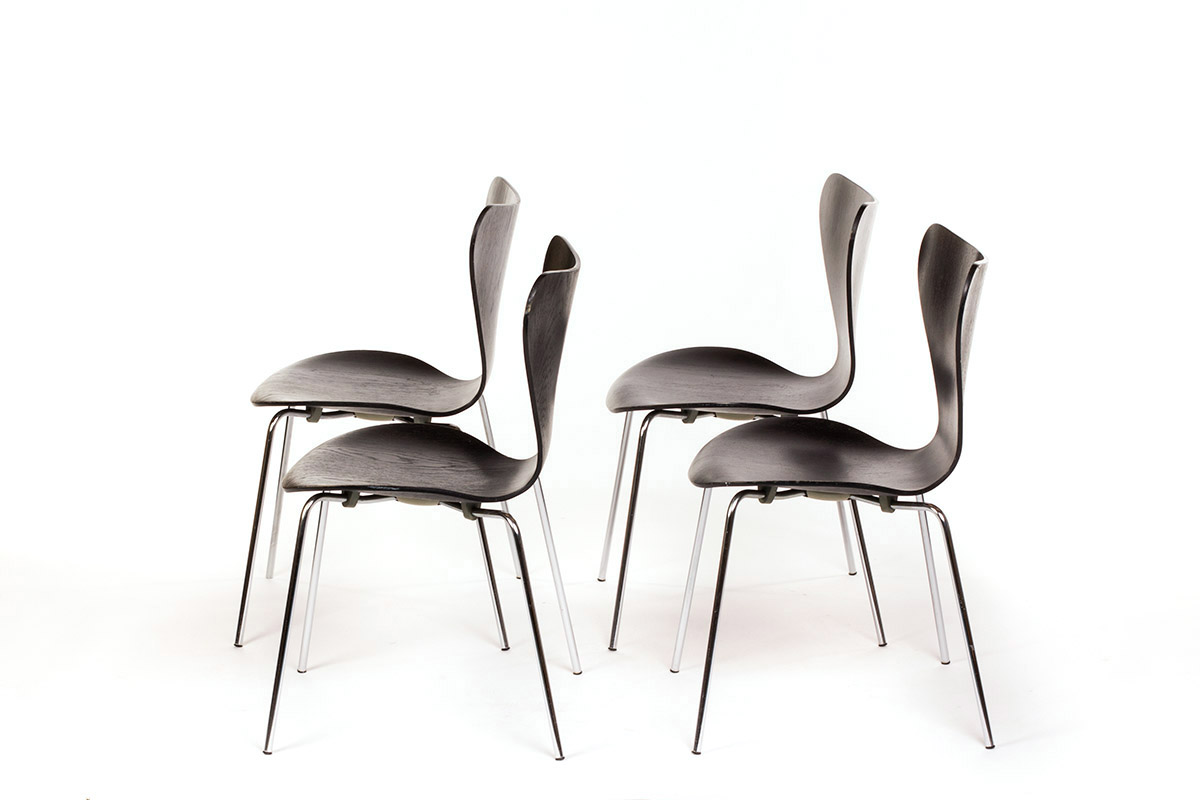 Very nice set of 4 vintage "Butterfly chairs" series 7 3107 dining chairs designed by Arne Jacobsen and produced by Fritz Hansen Denmark.
These design classics where produced in the late 70's (1977) and are in a good and clean condition with some small signs of use. The backrests are sturdy and have no movement in them.
The chairs are lacquered black while the grain of the wood stays visible.
The frames have been polished and are in a good condition as well. There are some scatches in the lacquer from jeansbuttons. Nothing major, but is it visible.
If you want we can touch up the small pieces of worn of lacquer on some of the edges, but we prefer it like they are at the moment. These chairs are over 40 years old and it is nice to see a bit of age.
Just a very nice original labeled set of 4 Arne Jacobsen dining chairs, all the plastic caps underneath the seat are there, one has a small crack in it.
Dimensions:
76 cm high, 46 cm wide and 44 cm deep. The seatheight is 42 cm.
Sold